Will the NSW pause on stamp duty push up property prices?

Experts point to a possible spike in first home buyer demand
Will the NSW pause on stamp duty push up property prices?

Experts point to a possible spike in first home buyer demand
SPECIAL REPORTS
2018 Commercial Lenders Roundtable
Top 10 Brokerages 2018
2018 Brokers on Aggregators
It seems like everything this year has taken a back seat while we wait for the coronavirus pandemic to settle down – and commercial lending is no different. The commercial property space is facing a number of particular challenges, from extra scrutiny as lenders become more cautious to tenants reconsidering the spaces they occupy.
Brokers are experiencing challenges as well. New customers are coming to them for help, while they are also having to assist existing customers who may be in hardship and want to refinance or downsize their space.
Lenders and aggregators alike have been ramping up their education to help brokers keep on top of all the changes and point them in the right direction when they need finance.
For mortgage brokers who don't have a lot of – or any – experience in the commercial property space, there is also the challenge of understanding the market in such volatile conditions as they work to assist their customers as much as they can.
Data from the MFAA has shown growing numbers of mortgage brokers diversifying into commercial lending: 3,670 mortgage brokers wrote commercial loans between April and September 2019, the highest number recorded by the Industry Intelligence Service reports so far. The value of commercial loans written by mortgage brokers was also high, but it will be interesting to see how the current period affects those numbers.
While diversification is usually a hot topic for any commercial lending panel, this year there was a bit more caution.
This challenge, and more, was discussed at the 2020 Commercial Lenders Roundtable, and the importance of brokers educating themselves and partnering up with other brokers was emphasised as a way of providing customers with the help they need.
This year's roundtable saw fewer participants as we shifted to a virtual discussion of a particularly complex topic. Nonetheless, it was a really interesting conversation, particularly with the range of areas represented by the three participants.
With a bank, a non-bank and an aggregator on the panel, we were able to hear the different perspectives each had of the current situation. While the two lenders could talk about their policies, how they are assessing new deals and what they are doing for existing borrowers, the aggregator could share insights from a broker perspective as to the challenges they are facing.
Participants in the 2020 roundtable were John Kolyvas from ING, John Mohnacheff from Liberty and Brendan Wright from FAST. I'd like to thank them for their time and for being so willing to have a discussion about the commercial property market.
Read on to find out what else we talked about.
Q: What changes have you seen in the commercial property sector over the last few months?
The last few months have brought a wave of uncertainty and changes to the way almost every industry works, and commercial property has been significantly affected. Offices have been left empty as the majority of the Australian workforce has moved to working from home, the hospitality and retail sectors have lost businesses due to the COVID-19 restrictions, and cautious banks have slowed or stopped lending.
This time last year, no one could have predicted any of this, so naturally there was much more confidence among buyers and lenders in commercial property. Over the past few months that confidence has faltered, particularly when it comes to office buildings.
ING has spent this time checking in with its existing customers and ensuring they are OK. John Kolyvas, national sales manager, commercial, said the bank was waiting to see how the next few months would play out.
There is continued uncertainty as to what the commercial property space will look like now that many businesses are considering winding back office spaces as they realise staff can work from home.
"While the office market was fairly tight, that's loosened up a bit, and there are a lot of sublease properties coming on to the market that are looking for new tenants. So we'll just keep an eye on that moving forward," Kolyvas said. "We're also watching suburban retail strips carefully too."
FAST CEO Brendan Wright said it was understandable that looking after existing customers had been a priority for lenders, and the amount of resources needed to support that was having a significant impact on them.
Last year there was much more certainty in commercial lending, mixed in with record-low interest rates, but "nothing is the same anymore", he said.
While interest rates continue to drop, the uncertainty has changed things. With more scrutiny now, deals are taking longer.
"If you came back to something more local, like local shopping strips – depending on what they do, what their services or goods are – it is impacting on how they're operating their business," he added.
"Of course, that has impacts on their landlord. So these are just seriously different and intriguing times, and it's having really different impacts right across the market. There is still business going on, but it's taking longer and understandably so."
Offering a different viewpoint, Liberty's group sales manager, John Mohnacheff , said that while preserving existing customers was important, the pandemic had presented opportunities as well.
"There's always a cohort of investors who are looking for good opportunities to buy commercial properties as one-off deals. We have seen an uptick from this type of investor," he said.
"Banks are a little more cautious, and quite rightly so. But the brokers are helping here because they're saying, 'This lender may not give you the 80% that you want, but we can do it at a 70% LVR'.
"While we're being more mindful of higher-LVR lends, we're still open to reviewing scenarios. We're happy to have a look, whether they have strong long-term tenants or it's brand new without any proof of rental history. We're being more cautious, but we're also seeing a lot of opportunities."
Wright added that lenders were spending more time with brokers as they help customers get through this difficult period and work out what the future will look like.
"It's when there's that element of uncertainty that brokers can play a really critical role in providing support to their customers. Not just in commercial property but more broadly as well," he said.
Kolyvas agreed, saying that brokers had a good opportunity to reinforce relationships with their customers at the moment.
"Even if there's no new transaction associated with that customer or there's nothing new happening with them, it's still a good time to just check in to see how they're dealing with the current crisis," he said.
Q: As lenders, what challenges are you facing, and how will things progress?
While the panel discussion centred around commercial property, Mohnacheff said there were wider challenges for the sector, like business cash flow. He said Liberty had received a number of applications for the government's Coronavirus SME Guarantee Scheme, but there were businesses that fell outside the scheme that needed help.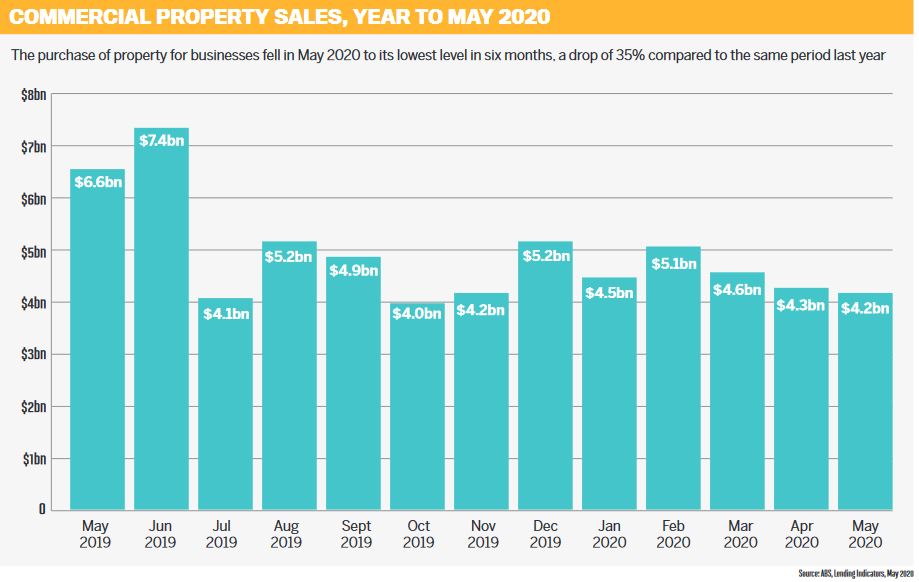 He said Liberty was working its way through those applications, which were a keen reminder that businesses need help with a variety of opportunities.
"There are a lot of businesses out there without commercial property that still need cash flow lending," he said.
"For example, there are many small businesses in the trades and logistics that want to buy plant and equipment. So, in times of uncertainty these businesses are seeing opportunities, and they're using this time of low interest rates and government support to build their business."
Agreeing, Kolyvas said another challenge for ING was the assessment of potential new business opportunities.
"We're trying to get a deeper understanding of our customers' existing and possible future challenges, and this can prove difficult as the COVID situation is ever-evolving and unpredictable," he said.
"If you're engaging with your customers and they have a problem, it's incumbent on you to fi nd a solution" John Mohnacheff , Liberty
"The way to progress through this is to treat each application on a case-by-case basis and to work with the customer to really understand their needs."
Reflecting on Mohnacheff 's earlier comment, Wright said the conversation would always turn to the cash flow of the business because, no matter who was occupying a commercial property, there would be businesses needing to generate revenue to pay rent or loans. "The priority needs to be about under standing these businesses that are occupying these properties or buying these properties and what they need to do to continue operating in a sustainable way," Wright explained.
"This is where brokers can play a role and have got an opportunity to do that more than anyone, because they're business owners as well, and there's so much support going on from government, from lenders, and initiatives like the small business guarantee that can create confusion around where do I go next as a business owner and what do I need to do to get through this."
Q: Brendan, are there any insights that you can share on how commercial brokers are feeling right now?
As an aggregator, FAST is working closely with its brokers to ensure they remain informed and supported throughout the pandemic. Wright said the brokers he had spoken to were being "inundated" by existing clients looking for support in deciding what they could do next.
Going back to the discussion of cash flow, Wright said many brokers were helping their clients with working capital funding, but he added that brokers faced their own challenges. Brokers are operating in a much more complex lending environment, in which lenders have varying views on different industries; they are therefore spending more time and effort on deals.
Not only that but Wright noted that brokers were running their own businesses themselves while working to help customers with theirs.
"So they often feel overwhelmed, and from time to time they're on their own, so we're being mindful of that and spending a lot of time connecting with them," he said.
"Stick to what you know and what you do well, because we really all need to come together to look after customers at the moment" John Kolyvas, ING
Wright added that brokers were also having to think about how they could reach their customers and how to help their staff have those conversations.
"For all business owners it's a lot to digest at the moment, so that's what they're going through right now. It's challenging times, but there's certainly plenty for them to do and lots of opportunity."
Kolyvas added that another challenge brokers were facing right now was how to stay relevant, as customers in hardship often contacted their lender directly.
"You need to make sure that you're jumping in there to be the intermediary, because the last thing you want when all this is over is to be in a position where the customer is a lot closer to the bank and somehow you've been bypassed," he said.
Q: How are each of you supporting brokers at the moment?
Jumping in again after explaining the challenges FAST had seen brokers facing, Wright pointed out that everyone in the industry would have been ramping up communication with their customers – and for FAST, those were brokers.
He said the aggregator had worked hard to keep brokers up to date with what lenders are doing for clients, what government support is available and what support there is for brokers as well. He added that the best interests duty was another change brokers were preparing for.
"There's a real focus on keeping it as crisp and clear as possible for brokers to prioritise what they need to know and what they need to be doing in their business to get ready for all that's coming their way," Wright said.
FAST is doing this through digital tools and events, as well as connecting one-on-one with broker businesses. But this brought up the other challenge of diversification. And while it has always been something the industry has pushed, Wright said "brokers have enough on their plate".
"Yes, they should be looking for opportunities and looking to diversify, but make sure you've got your main game sorted," he advised.
"Particularly for what's coming down the pipe for mortgage brokers. Absolutely look for opportunities, but have your main game sorted. That gives you confidence, gives your people confidence, and then gives your clients confidence when you're talking to them as well."
Agreeing, Kolyvas said it was probably not the best time for residential brokers to move into the commercial space.
"It's unusual for me to say that, because normally my message is by all means any residential broker should be considering getting into commercial – and we make it pretty easy for brokers to do that as well," he said.
"But at the moment, stick to what you know and what you do well, because we really all need to come together to look after customers at the moment. If you can't adequately address a new application because you don't know the ins and outs of what's happening or what the bank may want at the moment, then you're not doing your customer justice."
Wright suggested that if brokers did want to diversify or had commercial deals falling on their desks but did not have the capability to handle them right now, they should look for ways to partner with other brokers who could assist.
"Talk to an aggregator with commercial and business lending know-how. They'll partner you up with a broker that has the expertise, and you can make an arrangement for how the client is looked after while you deal with building capability," he said.
Mohnacheff said that while he could not think of a better time for brokers to educate themselves and diversify, he agreed with the idea of partnering up with other brokers to help clients.
"If you're engaging with your customers and they have a problem, it's incumbent on you to find a solution," he said.
"That doesn't necessarily mean that you need to be the one to write the business loan. You can always rely on your network within your aggregator cohort by making an introduction and begin your education process at the same time. Your customer will still appreciate you, because trying is better than saying 'I can't help you'."
Q: How are you working with your commercial brokers?
Those brokers who are already offering commercial finance products, whether alongside mortgage products or simply as commercial brokers, are facing constant changes and uncertainty in the sector. While some industries are performing really well, others are not, and whether they're dealing with cash flow lending, commercial property or asset finance, there is a lot to keep track of.
Kolyvas said ING was being as responsive as possible. The bank aims to check new applications within 24 hours and get back to the broker to let them know if there's any missing information, if there's a change in appetite, or any other issues.
"What we're trying to do is get back to them as quickly as possible so we're not holding up the deal in the queue, or the customer's and broker's expectations as well," he said.
"Whilst these are uncertain and challenging times, we are making progress, and we will get through them" Brendan Wright, FAST
As a lender that prides itself on providing bespoke services and assessing each deal on its own merits, Liberty has not had to greatly shift its approach to applications, Mohnacheff said. What it did do was adapt to being non-face-to-face.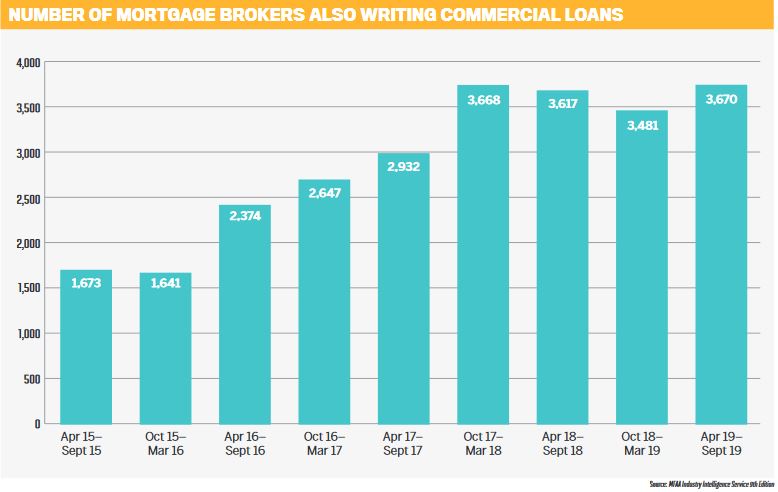 Liberty created virtual backgrounds, chatrooms, digital training sessions and virtual breakfast meetings so its BDMs could stay in touch with brokers to keep them up to date and workshop deals.
"Service is now very bespoke, which can mean a very quick yes, a slightly less quick yes, or an even quicker 'sorry can't help you'," Mohnacheff said.
"This is creating that bit of certainty that, in the broker's mind, we're there for you. We will take your call, we will respond, we won't be hiding for weeks on end and then taking weeks to come back with a no. There's nothing more frustrating than that, especially in this most uncertain environment. So we're trying to create speed and certainty as best we can and staying in touch with all of our brokers constantly."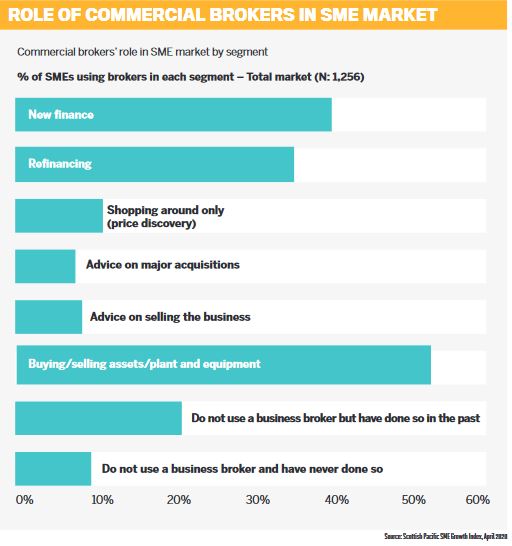 Q: What differences are there in the commercial lending space that mortgage brokers need to know about?
Whether it's an office building, a shop or a home, it's all property. But while it may seem that if you can do one you can do the other, commercial lending can require a little more caution and consideration.
Kolyvas says brokers should gain as much knowledge as they can and reach out to their BDMs.
Particularly at the moment he said, the industry was seeing things it had never seen before, but this was providing an opportunity to learn.
"When times are good, it's very easy to get an application together and get it in, but when times are bad, that's really where you learn about the things that can go bad," he said.
"This really is the time when you can learn a lot to put you in a better position when the market improves again and you're looking to get back into the market.
"Tap into your BDMs, whether it be your aggregator BDM or your bank BDM; talk to more than one BDM when you've got one particular transaction, because that's how you're going to learn."
"We're trying to create speed and certainty as best we can and staying in touch with brokers constantly" John Mohnacheff , Liberty
Saying that Kolyvas was "spot on", Wright added that the guardrails of a commercial deal could shift depending on factors like the nature of the tenancy, the businesses in it, and whether it was owner-occupied – plus you have to deal with valuers and changing lender policy.
He said speaking to BDMs across different lenders would help brokers understand the varying appetites and the best way to present their deals.
"The reality is it's just more complex; there's more to it, let alone in an environment like right now," he said.
"We've all said it a number of times: there's still an opportunity there, but you need to engage with others very quickly. And the other thing is to say to a client: because this is the reality, this will take some time."
Speaking to BDMs, too, is not only helpful because they know their own lenders so well, but, as Mohnacheff explained, most of them know other lender BDMs as well and will point brokers in the right direction if they are unable to help.
"At the end of the day, all any of us want is a happy broker and a happy customer. So, if we've got a scenario and we know that we can't do it, I guarantee that our BDMs will tell you where to go," he said.
"We're all in this horrible situation together, and we'll get through it together. We need to be more supportive – and we are; we're working more closely together to find a good solution for the consumer."
Q: What do we see in the future?
A tough question to ask in any environment, Wright took it on. He said that while it was hard to predict where we would be in a year's time, everyone was learning and adapting. The property market and economy might be harder to assess, but as consumers and business owners, he said the way we do things was changing.
"There is an opportunity for innovation, to adapt, to be as nimble as you can and learn," he said.
"Whether it be government, larger businesses, smaller businesses, lenders, all the players in the game are being extremely mindful about the fact that it is uncertain, and we need to change the way we're doing things. Some things may go back to the way they were, but some things will be different."
Kolyvas commented that what made it a hard question to answer right now was that the environment was so volatile and was changing so quickly.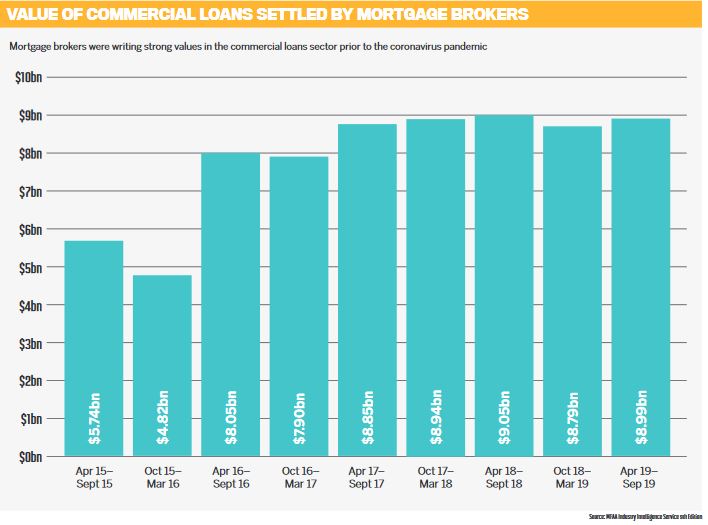 "It's when there's that element of uncertainty that brokers can play a really critical role in providing support to their customers. Not just in commercial property but more broadly as well" Brendan Wright, FAST
"It will be interesting to see what positives from COVID will stick as we move beyond the pandemic," he said.
"Technology has been accelerated and changed the way lenders and brokers go about their everyday business and in many ways has made life easier. It's possible there will be a push for digitalised processes that didn't exist before COVID to stay in place.
"One thing's for sure, there will always be a need for real human interaction in the commercial broking world."
In contrast, Mohnacheff said the answer was simple. Pointing to other big moments in history such as the Great Depression, the World Wars and natural disasters, he said humanity continued to survive and adapt.
"We've all had to sit down and reassess, because the change was thrust on the entire world. I know we will come out of this a better society with greater learnings and better clarity," he said.
"It'll be a different way that we live and work, and that's very exciting. The uncertainty is part of that excitement. We're going to be part of rebuilding the way that we go forward. So, on an optimistic note, I think it's going to be very interesting observing how we evolve and grow and find a new normal."
Q: Is there any message or advice you'd like to give brokers?
As the industry continues to face into the threat of COVID-19 in terms of health, the economy and business pressures, Wright said his message to brokers was to "stay connected".
With the increasing and complex workloads brokers are handling at the moment, he said it was important that they didn't feel like they were on their own, and that they should reach out to others.
"You're experiencing and dealing with significant challenges on behalf of your clients and yourselves as business owners and your families and your people," he said.
"Whilst these are uncertain and challenging times, we are making progress, and we will get through them over the coming months, and things will look a lot clearer for what it means for us as Australians."
For those whose workloads were a little quiet right now, Kolyvas said his advice was to use the time for education. With lenders and aggregators running virtual training sessions, and other paid-for training and diplomas available, brokers could use this time if things were quiet to educate themselves on commercial lending.
"This really is the time when you can learn a lot to put you in a better position when the market improves again" John Kolyvas, ING
"Use this as an opportunity to learn," he said, adding that it was also important that brokers cement their relationships with clients. "Once things start getting better, the customer will remember you for what you did during this time. You don't want to be the fair-weather friend all the time," he said.
Agreeing with Wright's point about staying connected, Mohnacheff said it was important for brokers to remember that they "are not alone". He also reiterated that it was the perfect time for brokers to diversify their knowledge.
"There is so much material out there to help you get through these challenges," he said. "LinkedIn Learning has these enormous levels of courses to help you through it, no matter what you're trying to do.
"It's not all doom and gloom. It's a wonderful opportunity to connect and reconnect with people you maybe haven't spoken to in a while."