Revealed – Top Commercial Brokers 2021

Find out who made this year's elite list…
One Nation scuttles government plan to ditch responsible lending laws

With the party coming out against the plan, the chances of passing the rollback are essentially zero
SPECIAL REPORTS
2018 Commercial Lenders Roundtable
Top 10 Brokerages 2018
2018 Brokers on Aggregators
For George Srbinovski, relationships are highly important. Over the course of his 17 years in the financial services industry, Srbinovski has built lasting connections with brokers and colleagues that have endured throughout his time as national manager of broker distribution for 86 400. In an exclusive interview with MPA, Srbinovski shared advice with brokers on the best way to future-proof their businesses against a backdrop of digitisation and added that the human touch was still vital in a world of online interactions.
MPA: Could you tell us a bit about your background in finance and how you became involved with 86 400?
George Srbinovski: I started my career in 2004 working for a small building society. From there I moved into a role at St. George working as a BDM, which was my first real taste of working in the broker space. In 2010, I made the move into aggregation with AFG in NSW, becoming the senior recruitment and portfolio manager. My time at AFG was really rewarding because it gave me the opportunity to help hundreds of brokers develop and grow their businesses. I built great relationships at AFG – a lot of people I still work with and keep in contact with today, which is one of the reasons I like this industry so much. Having worked so closely with brokers for so much of my career, when I eventually saw the opportunity at 86 400, to be a major part of starting something which was new and different, I jumped at the chance and haven't looked back.
MPA: What do you love most about working with the broker channel?
George Srbinovski: I love the people side of the business. Whether it's helping them develop and grow their brokerages, or, in my current capacity, to help brokers use smart technology to enhance their customer value proposition. Brokers are best placed to guide customers through the home loan process, which in most cases is the biggest financial decision they will make in their lives. This is a great industry to be a part of, I've met so many great people and I continue to meet great people through 86 400 and the new aggregators we've been starting to work with.
MPA: What advice could you offer brokers looking to future proof their business in the digital age?
George Srbinovski: Digital is the future, but real relationships and face-to-face relationships are still very important. I think we saw a lot of lenders, new and established, digitise processes through COVID-19 so I think the continued digitisation of home loans are inevitable. For brokers I think it's important to keep up with the latest in tech and innovation so you're in the best position to help customers with different needs.
MPA: How can brokers take advantage of the growing cohort of people wanting to do business online?
George Srbinovski: Brokers can take advantage of the growth in tech savvy customers by getting to understand what changes are happening in the digital world and how new technologies can improve efficiencies for customers and for themselves. There are some amazing tools and products a broker can use to enhance their customer experience and really set themselves apart. At 86 400 we use technology to enhance the customer experience but also enhance the broker's experience. When we launched our home loans, they were designed to battle the two key pain points brokers had at the time, which was the amount of paperwork needed and turnaround times. What we created is a digital solution which is continually improving to provide brokers and customers the fastest possible time to a decision.
MPA: In what way is 86 400 supporting brokers as they navigate the changing lending environment?
George Srbinovski: It's important that brokers have access to passionate BDMs who are empowered to speak to credit and product to make a real difference. By keeping the broker experience at the forefront of our business we're able to make changes quickly and be incredibly agile off the back of feedback to give the best experience possible. The team are always keen to speak to any broker, accredited or not, virtually or face-to-face to help them out. We know what we do is really different, but different can be better. We've truly flipped the application process on its head and it's because we've done this, we can give brokers and their customers unconditional approval in as little as two hours.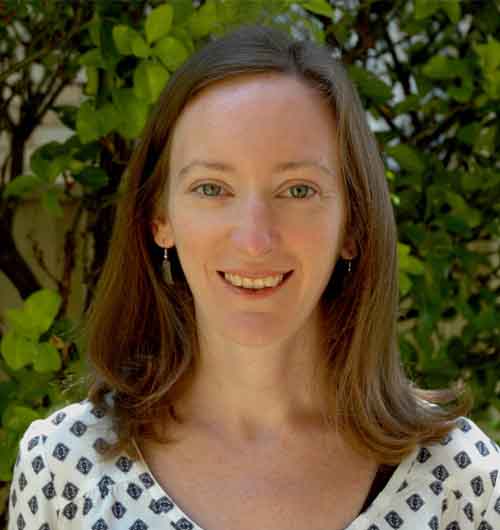 Kate McIntyre is an online writer for Mortgage Professional Australia. She has a wealth of experience as a storyteller and journalist for a range of leading media outlets, particularly in real estate, property investing and finance. She loves uncovering the heart behind every story and aims to inspire others through the artful simplicity of well-written words.
Email | LinkedIn
Related stories:
Robert Bell: A bright future for fintech
Broker got unconditional approval in one day with 86 400