"Living documents": How this BDM defines a successful business plan

She knows what's happening in the personal lives of her brokers, and vice versa
"Living documents": How this BDM defines a successful business plan

She knows what's happening in the personal lives of her brokers, and vice versa
SPECIAL REPORTS
2018 Commercial Lenders Roundtable
Top 10 Brokerages 2018
2018 Brokers on Aggregators
A BDM in the financial services industry since 2005, Mortgage Choice franchise business manager Ben Livera saw an opportunity in 2017 to bring together his acquired skills into one role by working with franchise owners and helping them achieve business growth.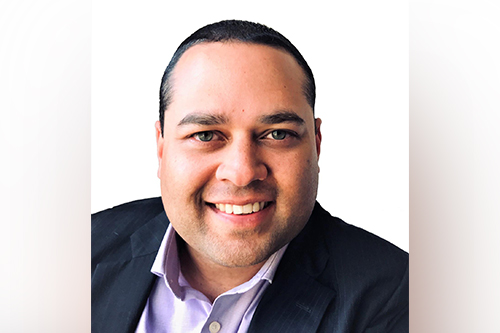 "I take time to discover what drives brokers, what success looks like for them, and how they approach the various aspects of their business operation and processes," the 2019 AMA Bankwest Best Aggregator BDM finalist, told MPA.
"Since relationships take time to build and develop, I initially focus on identifying opportunities for a few quick wins, with the aim of demonstrating my capabilities and passion for helping brokers and achieving positive results for them.
"I have found that doing this regularly and consistently positions me well to become a trusted adviser, coach or mentor."
Needed more than ever
According to Livera, recent legislative changes are providing the broking industry with the "greatest opportunities" it has ever experienced, and customers need brokers more than ever before, as "validated by the fact that almost 60% of home loans are broker-introduced".
The challenge he's currently helping brokers face head-on is creating a business system that optimises processes and making sure customer outcomes are not just achieved, but consistently exceeded.
For Livera, great brokers are solution-driven — passionate about providing customers with solutions for all their lending and insurance needs, while creating within them a 'customer for life' mentality.
"In my experience, great brokers recognise that customers come from all walks of life. They possess the ability to quickly adapt to a customer's communication style and really take time to get to know him or her," he said.
Livera treats difficult scenarios like any scenario — he questions the broker's process first, then explores alternative solutions, all while ensuring the customer's objective and requirements remain front of mind.
While solutions readily present itself to him at times, there are moments when Livera gets the help of lenders he has developed relationships with and draws on the experience of brokers in their network to explore all possible solutions and to trouble-shoot certain scenarios.
"I have found that, generally, brokers in our group are extremely helpful to one another, particularly to those with a tricky case," he said.
Keeps them informed
A firm believer that learning should be continuous, Livera attends as many industry events as he can to learn from peers and experts from other fields. When an idea, big or small, comes to him, he implements it right away to give brokers more opportunities to grow their business.
Livera runs weekly webcasts via Google Hangout to keep brokers informed with timely topics based on broker feedback. With agendas driven by brokers, the webcasts consistently enjoy high attendance and engagement.
"The sessions have enabled me to break down barriers, to deliver more service more frequently and to remain available. I'm more connected with my brokers now than ever before," he said.
Livera enjoys being creative in the kitchen, whether it's indoors or outdoors, and takes inspiration from various cultures and cooking technique in the world.
"I love creating flavour explosions!" he said. "At the moment, I'm particularly enjoying the art of low and slow cooking over charcoal, using various woods and Asian flavours."
Related stories:
Broker builds customised CRM to achieve "unique business function"
Australian Mortgage Awards 2019 winners