Why this successful broker focuses on property investors and referral partners

He has settled more than $500m-worth of loans over the past ten years
Why this successful broker focuses on property investors and referral partners

He has settled more than $500m-worth of loans over the past ten years
SPECIAL REPORTS
2018 Commercial Lenders Roundtable
Top 10 Brokerages 2018
2018 Brokers on Aggregators
WITH LEADERSHIP teams in 40 different countries, ING is naturally a diverse company, but it's the way it focuses on the inclusion of diversity that sets it apart.
ING's head of retail bank, Melanie Evans, looks at the two words 'diversity' and 'inclusion' separately. She sees inclusion as the more dynamic of the two: it's more than numbers and targets; it's about culture and how included everyone feels when they come to work each day.
Evans says many of the employee groups at the bank have developed from the ground up, such as different cultural groups celebrating events like Diwali and Ramadan.
The LGTBQI+ group, or the 'Rainbow Lions', began organically with a group of employees, and with the same-sex marriage plebiscite and subsequent legislation it gained momentum. There's also a 'Lioness' group, focusing on gender equality, with an inclusive structure of male and female employeees to encourage the right conversations.
Evans, who is the chair of the Diversity and Inclusion Committee at ING, says the 'bottom up' approach results in these groups having far more impact than a corporate 'top down' approach, but a diverse workplace still needs to have the support of an inclusive culture at the top.
"You can have an inclusive company that's not diverse and be confident that you could become more diverse, because step one is being an inclusive culture," she says. "But I think it's far harder to drive diversity in a culture that's not inclusive, because you're never going to get people feeling comfortable and confident coming to work as they are."
That idea of people coming to work as they are is one that ING is driving towards in a number of ways.
A very simple thing the bank does is to allow its customer service team to answer the phone to customers in any way they like. This is based on the belief that a script will never deliver an authentic and genuine hello, let alone connection.
ING also has a flexible working arrangement in which people can move or mix their hours however it suits their lives.
An aspirational view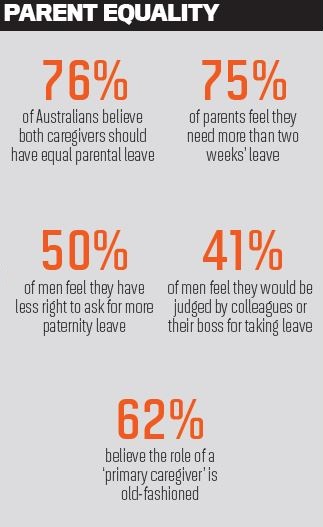 While diversity is celebrated at those grassroots levels, it is vital that leadership reflects it as well. As Evans says, "You can't be what you can't see. People also have to see leaders and executives build leadership teams that are diverse. If you look upwards and everyone looks the same, that can be a real issue. It can get disheartening, and you're never going to get great people working for your organisation in 2019 if that's how you operate."
Evans herself remembers having great female leaders to pull her aside and give her tips, but she has also greatly benefited from inclusive cultures with progressive male leaders who gave her opportunities she "never dreamt of ".
Now, working at a global bank, she finds the diversity and inclusion "remarkable", with a global focus on gender equality, cultural heritage and age.
Evans herself has benefited from ING's inclusive culture, having interviewed for the role shortly after finding out she was pregnant with her second child. She got the job and started when she was seven months' pregnant, later taking time off to be with her children when her son arrived.
The bank has recently adapted the way it works with employees who are starting or caring for a family. With various and complex family situations, it recognised its policies and processes did not reflect the needs of its team members.
It has dismantled the idea of maternity and paternity leave, or primary and secondary caregivers, instead offering all new parents 14 weeks' paid leave, with flexibility to take it at any time within the first two years of becoming a parent.
The diversity of customers
Evans notes that the construct of Australian society is changing and the customer group is becoming more diverse, so it makes sense to drive diversity of perspectives at the bank too.
It also helps the relationship that ING has with its brokers. Brokers need to know they are dealing with a bank that is able to deliver "a superior level of service", and Evans says that can only happen if the bank truly understands the customer perspective.
"You have to be diverse because at the end of the day this business that we're in is either someone buying a home for their family or potentially making one of the largest investment decisions that they're ever going to make," she says.
"So that whole concept of understanding what it's like to be in that customer's shoes I would argue is one of the most important things to ING's success, and the most successful brokers I have met in my lifetime are fantastic at doing that as well."