Challenging brokers to achieve more: BDM goes the extra mile for clients

One of his brokers now settles $8m per month
In the frontline trenches: How this Young Gun overcomes challenges

He also considers himself an "expectation manager"
SPECIAL REPORTS
2018 Commercial Lenders Roundtable
Top 10 Brokerages 2018
2018 Brokers on Aggregators
Having created its own platform from scratch to service a growing need in the SME market, Moula was one of the first 'fintechs' to change the way lending was done. The co-founder and CEO tells MPA they might be much more mainstream now, but they have to start reinventing themselves
PROFILE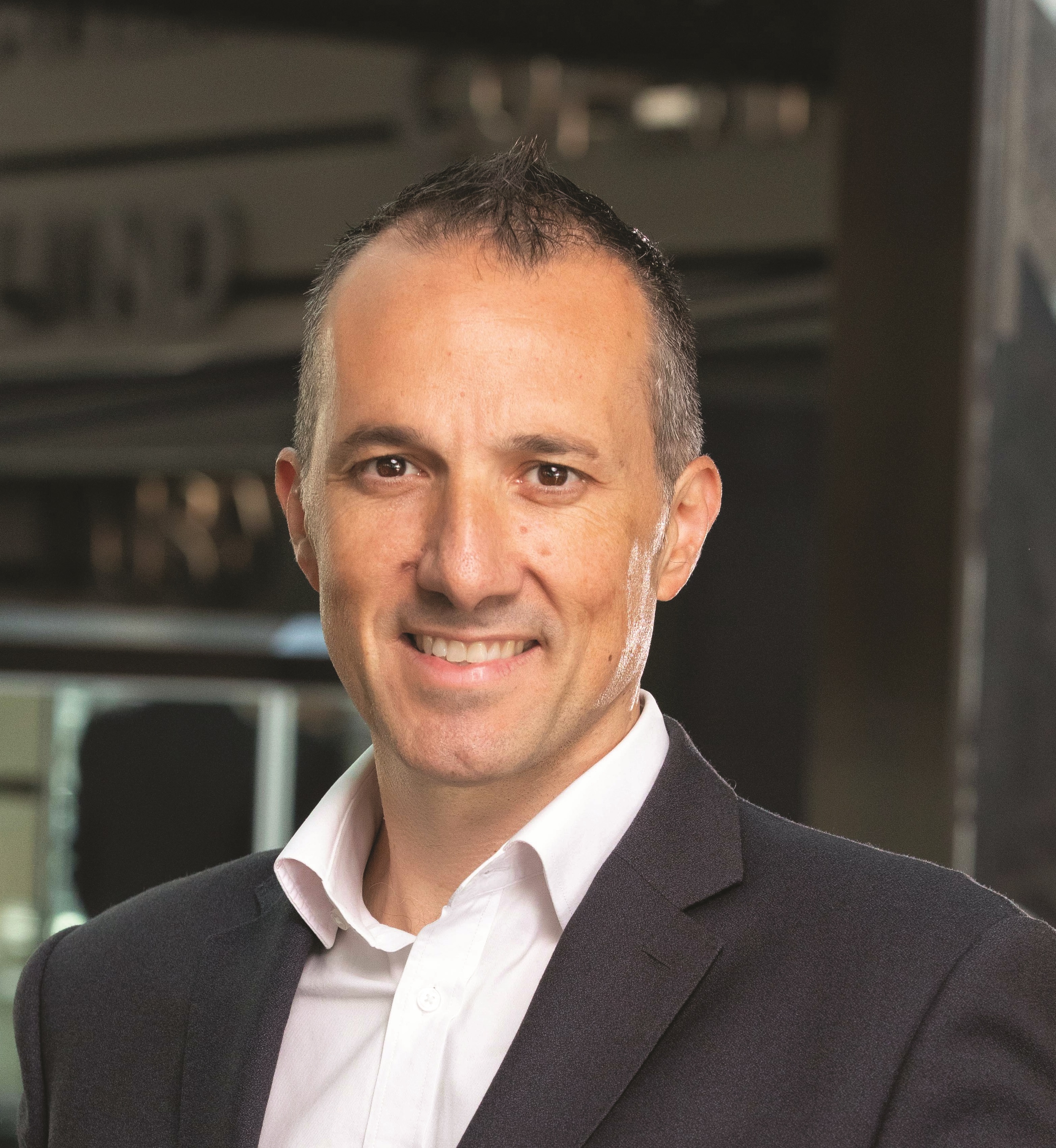 Name: Aris Allegos
Company: Moula
Title: Co-founder and CEO
Years in the industry: 21
Career highlight: "Making the decision to start Moula. It probably didn't feel like that at the time, because it was a lot of work with no real visibility to what the end game could look like, but now that I look back with hindsight, and I look at the platform we have developed and the opportunity we have had to service a large number of SMEs, starting Moula without a doubt is the career highlight."
Career lowlight: "Being at the peak of my investment banking career during the GFC, it was really hard seeing the impact it had. A lot of people lost jobs and businesses closed down, it was challenging for everyone."
—
Small business was something heavily ingrained into Moula co-founder and CEO Aris Allegos. As a second-generation Greek Cypriot, he grew up surrounded by family trying to make a life for themselves in Australia. From his grandparents owning the local milk bar to his aunts and uncles in various industries like toys, giftware and accounting services, he says small business really exemplified his upbringing.
After studying law and commerce at university, Allegos joined accounting firm Arthur Anderson and then "rocked up as an Aussie" in London in the early 2000s. He began a career in investment banking, later moving to Hong Kong and returning to Melbourne in 2013 keen to start something of his own.
The founding of Moula was "serendipitous", he says. Allegos met up with Andrew Watt, whom he had worked with in London, and the two made a commitment that they would try something different.
Allegos knew from the outset that he wanted to do something with SMEs and Watt was happy to do that; thus, the idea for Moula was born.
Growing an idea from the ground up
With the premise in mind, the first step was understanding the relevant legal regulation and how to build a mature financial services platform. Then it was focusing on the technology and Allegos points out this was before the term 'fintech' was even coined.
Allegos and Watt brought in their technology founder Piers Moller from the UK and the three of them began to get a feel for the Australian credit regime and what data sources were available.
"From the leadership team through to the rest of the business we have built a real values-driven culture that speaks to how we lend and underwrite"
Although the bank data was there, Allegos says it was not particularly robust in 2013. So the team decided to build their own platform. It took more than a year, but in mid-2014 Moula finally wrote its first loan.
"We ended up with something that was quite unique. The uniqueness to this day is very much about accessing more than just one source of bank data and taking all that information to inform our underwrite and provide a better product for our customers," he says.
Allegos says there were some key milestones along the way which provided validation that their hard work was worth it, such as bringing in partners like Liberty and Xero.
Five years on from that first loan, Moula has grown beyond "three founders in the back of a small office in the CBD", but Allegos still strives to build a culture reflective of the one they had at the start.
"We have tried to create a work environment which effectively reflects the founders. After spending 20 years working in big banks, we wanted to create an environment which was a lot more relaxed and solution focused," he says.
"From the leadership team through to the rest of the business we have built a real values-driven culture that speaks to how we lend and underwrite. That also comes across when brokers meet with our BDMs and have a conversation with us."
"It's incumbent on us to continue to challenge ourselves to think of new ways of both servicing our customers and new products to enable them to continue to grow their business"
Becoming an established player in the finance industry, it has spent the last few years building its reputation amongst those brokers.
"We have never tried to rush the development of our relationship with brokers and broker groups," Allegos says.
"Ultimately it's about them understanding who we are as a platform and how they can deliver the right products to their customers using us as a lender. Over the last 24 months we have seen a really positive reception from the broker community."
The broker channel is core to Moula's strategy, particularly with respect to the portfolio the SME group lends to, Allegos adds.
"Because of our ability to go deeper into an underwrite and obtain a better understanding of business performance and serviceability, it means we can service a broader segment of the small business market" he says.
Becoming more mainstream
While Moula is still dubbed a 'fintech', Allegos says the term suggests something shinier and newer than them. The lender went from being generically referred to as an online lender to small businesses and then to fintech "very quickly".
"The reality is that as a business we are both financial services and we are technology; we can't hide behind the fact that it does describe the platform relatively accurately," he laughs.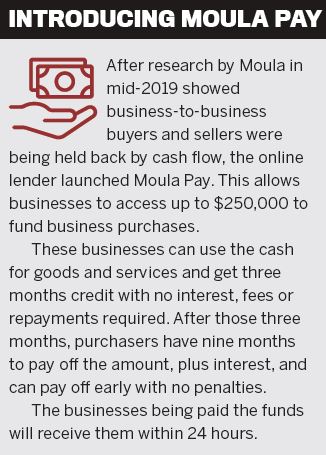 "But what's happened is that fintech tends to now be attached to the 'new and shiny thing', whether it's fintech in payments or in lending or roboadvice and what I will say about fintech in lending is, we're no longer that new and shiny. If anything, we're becoming relatively mainstream in the offerings we have."
As more 'new and shiny' fintechs come onto the market, however, Moula can't afford to sit back. Allegos says the challenge for the team now is to "continue to challenge ourselves to remain at the forefront of the industry".
With the continued growth of the company comes more opportunities to do that, and for Moula this opportunity remains in how it caters to brokers, how it deals with its end customers and the sort of products it offers into the marketplace.
"It would be naive to think our product will remain the same, so accordingly we need to roll with the very rapidly changing environment of this marketplace," Allegos says.
"It's incumbent on us to continue to challenge ourselves to think of new ways of both servicing our customers and new products to enable them to continue to grow their business. In terms of servicing customers, that really comes down to our ability to use our existing platforms in a more efficient, effective, purpose-driven context. That comes back to the data capability and the broker tools that exist and the ability for us to make the broker more effective in their ability to bring us customers."