How this top broker has made the Nepalese community proud

Talking to MPA about the complex lending environment, he says borrowers need brokers more than ever
How to be an introvert and run a successful client-facing business

This self-confessed introvert shares her tips
SPECIAL REPORTS
2018 Commercial Lenders Roundtable
Top 10 Brokerages 2018
2018 Brokers on Aggregators
BDM in the spotlight asks a different BDM the same questions – giving you regular insights into the lives of some of the top BDMs in the country.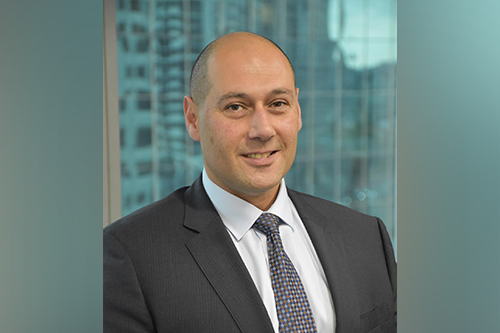 Name: Bill Amarantos
Years in the industry: 14
Company: Resimac
Location: Melbourne
What did you do before entering the industry?
I was fortunate enough to work at Holden's experimental engineering department for ten years. I was part of a small team of technicians that built prototype Holden vehicles. It was a wonderful experience that involved vehicle test trips around Australia.

How often do you see brokers in a week?
I try to see 10 to 12 brokers a week. I find that this is a good number of meetings because it allows me enough time to be available and responsive to phone calls and emails.

What do brokers want most from you?
I find that more and more brokers are running scenarios upfront prior to submission.

What is your favourite part of the job?
I really enjoy meeting brokers and their team members face to face. Having occasional in-person meetings bolsters the relationship and allow for friendships to be formed.

What distinguishes the best brokers you deal with?
I must say, my favourite type of broker is one who takes time to fully understand their client's situation. They usually can answer any question or have a document on file.

What's your ideal weekend?
My wife and I love to be social. There is nothing we enjoy more than having friends and family over. I am pretty handy with the BBQ too.

What's the strangest lending scenario you've ever encountered?
I find that a lot of scenarios have something that needs to be looked into further, or not at all. Seems like the really strange lending scenarios have stopped for quite some time now.

What's your top time-saving tip and how much time does it save you?
As an on-the-road BDM, I find that returning phone calls while driving to the next appointment an effective way to reduce the amount of calls that need to be made in one sitting. This can save about an hour or two.

What's your favourite meal?
My absolute favourite is cooking and enjoying a succulent lamb on the spit with family and friends!
Related stories:
BDM in the spotlight: Dayle Boyer
BDM in the spotlight: Alison Johns