This Is Why I See the Broker Market Share Continuing To Rise

The weight of service has shifted, according to the founder of National Finance Broker Day
This Is Why I See the Broker Market Share Continuing To Rise

The weight of service has shifted, according to the founder of National Finance Broker Day
SPECIAL REPORTS
2018 Commercial Lenders Roundtable
Top 10 Brokerages 2018
2018 Brokers on Aggregators
BDM in the spotlight asks a different BDM the same questions – giving you regular insights into the lives of some of the top BDMs in the country.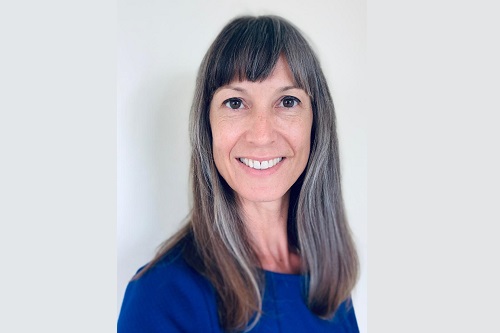 Name: Dayle Boyer
Years in the industry: 23
Company: ANZ
Location: Brisbane
1. What did you do before entering the industry?
I was a student at Auckland University completing my Bachelor of Science. I took a year off to work at a bank in NZ to pay off my student loan and get over a bit of study fatigue, with the intention of returning for my Masters. I kept progressing into new roles in the bank and never returned to study. I've been working with brokers for 17 years now and am constantly impressed by the genuine care and passion they have for helping their customers. Broking is a fantastic industry to be a part of.
2. How often do you see brokers in a week?
Every week is different; variety is one of the reasons I love this job! But generally, the rhythm of each week is similar — Mondays are office days and team meetings, then the rest of the week is on the road with a mixture of face-to-face meetings, PD days, broker training and informal update sessions. And, of course, I must allow for plenty of email and phone time as well.
3. What do brokers want most from you?
Generally, it's very simple — to return phone calls and emails promptly and, of course, to be well across credit policies and processes. I try to make a difference by providing consistent learning opportunities such as training sessions and being available.
4. What is your favourite part of the job?
I love being on the road; being out and about gives me so much energy. I really enjoy presenting and training, especially putting together events where I can add real value to brokers' businesses and keep them as updated as possible, especially in a market as fluid as we are in right now.
5. What distinguishes the best brokers you deal with?
They are well prepared and organised, and this helps their deals flow through as smoothly as possible, right from lodgement to settlement. They are also a people person and real advocates for their customers. They are very knowledgeable and constantly update their learning in order to best understand their key lender partners.
6. What's your ideal weekend?
A weekend away with my family in Noosa where we can swim, relax and forget the housework.
7. What's the strangest lending scenario you've ever encountered?
It feels like right now there are very few truly vanilla deals and all files seem to have some aspect that needs to be worked through. I haven't had anything truly strange for a long time!
8. What's your top time-saving tip and how much time does it save you?
I send my own prompts to follow up files by delivering emails to myself. This allows me to deal with an issue immediately. Then I forward myself an email for a future time to check if it has been completed so I can loop back to the broker. This means I can keep my inbox as clear as possible and be sure I always follow-up.
9. What's your favourite meal?
A lovely piece of crispy skin salmon with vegetables and a glass of champagne.
Related stories:
BDM in the spotlight: Alison Johns
BDM in the spotlight: Cameron Louden