"Sensible" APRA changes would boost capacity of home borrowers

The regulator has put its proposals out to consultation
Helping businesses on their digital journey with $100,000 grant

CAFBA is "excited" to receive the government funding
SPECIAL REPORTS
2018 Commercial Lenders Roundtable
Top 10 Brokerages 2018
2018 Brokers on Aggregators
BDM in the spotlight asks a different BDM the same questions – giving you regular insights into the lives of some of the top BDMs in the country.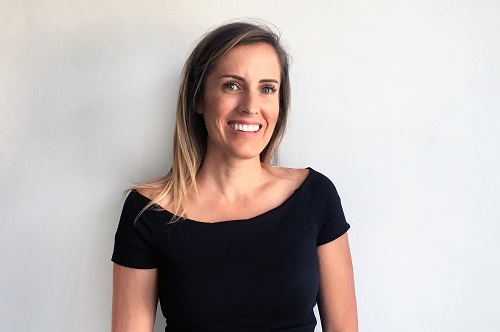 Name: Erin Manhood
Years in the industry: 1 and 3 months
Company: Prospa
Location: South Australia
1. What did you do before entering the industry?
Prior to entering the industry, I worked in consumer finance for 14 years. I also started up residential property developments with my husband and helped him establish his plumbing business, so supporting small business is something I'm passionate about. My biggest achievement during this period, however, was raising my two boys.
2. How often do you see mortgage managers in a week?
Daily! I generally have three to four meetings a day. I organise and run small, interactive workshops with brokers. These workshops focus on the current market conditions and ensure our partners are aware of new opportunities in small business lending and feel supported when they take those opportunities on.
3.What do mortgage managers want most from you?
Education. Brokers know that they need to be open to new ways of thinking in an industry that's constantly evolving. My experience has shown me that brokers want to be at the forefront of finance, continually seeking new and unique solutions for their clients. They want access to localised data and growth industries.
Brokers understand that partnering with external experts can help them improve their business, whether that's learning new skills in social media or how to analyse and use existing data to grow their client base. They look to me to provide these connections and I'm here to support. I'm able to provide the educational resources and marketing tools to help brokers spot a prospect and create new revenue streams.
4. What is your favourite part of the job?
Supporting our partners to achieve their personal and professional goals is the most rewarding part of my job. I thrive on celebrating the success of others. I enjoy receiving feedback about the difference that our lending has made not only to our brokers' businesses, but to their small business clients. It's so rewarding to hear about the real impact our partnership creates and the opportunities it opens up.
5. What distinguishes the best brokers you deal with?
I believe the most successful brokers have an intimate knowledge of their clients. They enable their clients to not just respond to challenges, but to anticipate them. Brokers who use a solutions-based model and employ a proactive approach, instead of a reactive one, make the biggest difference.
6. What's your ideal weekend?
A weekend which allows me quality time with my husband and two young boys. The highlight is being able to watch my boys play their sports and celebrate their achievements with them. During summer, we spend a lot of time at the beach, surfing, paddle boarding and enjoying a wide range of water activities.
7. What's the strangest lending scenario you've ever encountered?
Having seen a lot of different lending scenarios as I work closely with a wide range of small businesses, nothing surprises me now. One scenario that stands out to me is a food processing business that requested $20,000 to purchase a cheese grater.
8. What's your top time-saving tip and how much time does it save you?
I find being very focused and task-orientated helps me to save time and maximise productivity. I set new goals each day to give myself a clear direction. Ensuring I finish each job completely before moving on to the next allows me to successfully get through everything on my to-do list. I also always give 100% focus on the people I'm meeting with.
9. What's your favourite meal?
Seafood cataplana; I enjoy most seafood-based meals. Any meal where I get to spend quality time with family and friends is an enjoyable one.
Related stories:
BDM in the spotlight: Steve Menta
BDM in the spotlight: Cherish French