7 social media fails businesses need to avoid

As a small business owner, marketing can be hard. But Nicola Moras points out some helpful things that you need to be mindful of
Be part of this essential industry conversation

MPA readers have a unique opportunity to hear directly from top executives of the non-major bank lenders
SPECIAL REPORTS
2018 Commercial Lenders Roundtable
Top 10 Brokerages 2018
2018 Brokers on Aggregators
BDM in the spotlight asks a different BDM the same questions – giving you regular insights into the lives of some of the top BDMs in the country.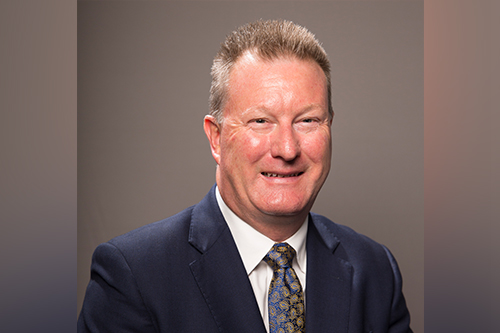 Name: Michael Maher
Years in the industry: 31 in banking and finance, 21 in third-party
Company: ANZ Commercial and Asset Finance
Location: Western Australia
What did you do before entering the industry?
I entered the banking and finance industry straight from school with then State Bank of Victoria before joining Rural & Industries Bank (Bankwest).
How often do you see brokers in a week?
Just about every day in one way or another. Face-to-face, PD days, workshops, and then of course through social media, email, phone, webinars, and Skype.
What do brokers want most from you?
To be accessible. To listen and provide guidance, normally just connecting them to the most appropriate banker. I used to be a broker followed by state manager for PLAN Australia – they like my personal experience in their field because I understand the problems they face.
What is your favourite part of the job?
Assisting a broker help their customer, helping their customer. I also enjoy interjecting at the seminars and workshops being delivered by our bankers to our brokers. I think we forget to cut out all the jargon and internal speak, so I jump in and explain what that really means!
What distinguishes the best brokers you deal with?
The best brokers understand their clients' total needs and then are able to convey that to the lender. It's not just about the lending, it is more about what the customer needs in order to operate their business and provide products and services to the end client.
What's your ideal weekend?
Watching the kids play sport, coaching them when permitted and playing golf. I don't mind cleaning the pool and tidying up the garden, so I can then relax and listen to some tunes with a very cold Crown Lager in hand as the sun sets in the West.
What's the strangest lending scenario you've ever encountered?
Too many to mention and some very embarrassing for those that submitted. So, one that I can tell without telling is: I once received a scenario from a broker who was also the sister of the applicant. Sounded like a good one. To my surprise the next day, I also received the same scenario from another broker! Moral of the story is that there is no such thing as loyalty. Have your applicant sign an appointment to act, no matter what the relationship.
What's your top time-saving tip and how much time does it save you?
My favourite is my email management system. I think like this – you wouldn't go out to your home letterbox, grab the mail, read it, and put it back in there for later. So, I use the 4-D's system which has saved me hours:
Do it – Complete the email there and then.
Delegate it – pass it on to the right person or area.
Defer it – save the email to another subfolder to come back to in the future (I use two or three categories such as "AAA to Do" or "AA Reading").
Delete it.
I also have all cc emails sent directly to a folder which I may only read once a day. On my busiest day, this tip gives me at least an hour back to focus more on people.
What's your favourite meal?
Easy – mother-in-law's lasagne and, if I'm lucky, her home-made apple pie. This is closely followed by my wife's home-made pizza. If I'm offside and unable to achieve the above, I go back to a school yard recipe that I enjoyed most lunch times – a sausage roll in a white bread roll filled with butter and tomato sauce, which once melted and blended to gather is just bliss. Ah how I miss those days back at Collingwood Tech!
Related stories:
BDM runs business on "being there for brokers"
For this BDM, change is a necessity one should learn to navigate