Government scheme adds fuel to the fire of FHB market

New figures show loans to first home buyers saw a massive increase in March
Calls to unite for the "biggest week" in broker history

Two of the industry's top brokers warn over remuneration changes and negative gearing policies
SPECIAL REPORTS
2018 Commercial Lenders Roundtable
Top 10 Brokerages 2018
2018 Brokers on Aggregators
BDM in the spotlight asks a different BDM the same questions – giving you regular insights into the lives of some of the top BDMs in the country.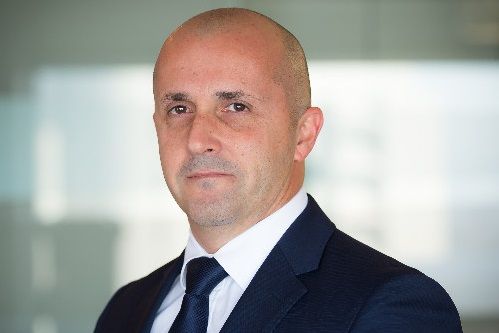 Name: Steven Menta
Years in the industry: 30 in ANZ Bank (20 in small business and commercial lending)
Company: ANZ
Location: Melbourne
1. What did you do before entering the industry?
I joined ANZ a year after completing VCE.
2. How often do you see mortgage managers in a week?
I see brokers at least four days per week. I need a day to plan and attend internal meetings.
3. What do mortgage managers want most from you?
Brokers come to me looking for guidance, experience and direction to the right contacts for their clients' commercial needs.
4. What is your favourite part of the job?
For me, it's the face-to-face relationships along with providing prompt solutions to brokers so they can meet their clients' expectations.
5. What distinguishes the best brokers you deal with?
The best brokers are those that are keen to learn commercial as they wish to diversify their business. Also, brokers who respect you as a person; those who know that I am doing my best to meet their expectations.
6. What's your ideal weekend?
At a good restaurant with my family and watching AFL and I am more than happy.
7. What's the strangest lending scenario you've ever encountered?
I wouldn't say it's strange, but it involves a very exotic car. When I was a BDM in our asset finance space, we assisted in funding a 1994 McLaren F1 road car, an amazing vehicle but unfortunately, I didn't get the opportunity to go for a ride in it. The car would be worth close to $10m today.
8. What's your top time-saving tip and how much time does it save you?
For me, it is planning for the following week. I like to ensure that my next week's diary is up-to-date with broker and ANZ banker booked meetings. I reserve a specific time to complete admin duties and future planning. I'm uncertain if it saves time but it helps ensure that I'm on track and I don't fall behind.
9. What's your favourite meal?
Freshly made pasta all the way. If there is duck on the menu though, I'll order it!
Related stories:
BDM in the spotlight: Gabrielle Aoun
BDM in the spotlight: Mathew Aiono