How this broker created a successful succession plan for his business

As local business owners, brokers often face the challenge of where their business goes next
Refreshing and honest: Why new broker prefers face-to-face interaction

He goes to a level not many of his peers would not
SPECIAL REPORTS
2018 Commercial Lenders Roundtable
Top 10 Brokerages 2018
2018 Brokers on Aggregators
Growing the business of his brokers is number one priority for Choice Aggregation Services (Choice) partnership manager Timothy Schneider. What that looks like, however, largely depends on their business type and where they are in the "business lifecycle perspective".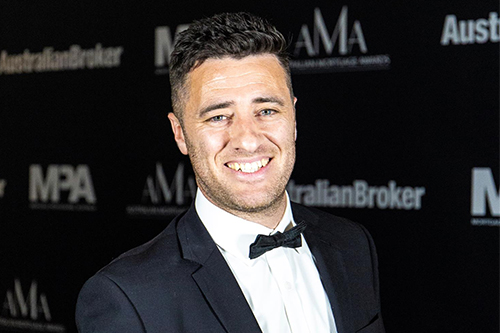 "For businesses that want growth through footprint expansion, I work closely to recruit loan writers. This can range from attending joint appointments with prospects to introducing potential candidates from my network," the 2019 AMA Bankwest Best Aggregator BDM winner told MPA.
"For businesses that want growth through efficiency, I coordinate software training and support them to re-engineer their processes. This is done by sharing the best practices I have learned across my portfolio.
"Finally, for businesses wanting to grow through diversification, I connect experts with whom they can find referrals and can best learn from."
Now on his 7th year in the mortgage industry, Schneider worked his way up the marketing ranks in a big bank for nine years before joining Choice. He "could not be happier" with his career move.
Office-bound for nine hours daily, Schneider felt stuck in an unchallenging, dull job and needed a change. Not to mention he was missing out on a lot of precious time with his new-born daughter at home.
Being a BDM at Choice allows him to work harder and longer than ever before, but on his own terms. The role provides him flexibility and autonomy, enabling him to run it like a personal business.
A genuine interest
While the last 12 months have been the most challenging yet for Schneider, what with uncertainty in lender policies, future renumeration and the like, they are also his most rewarding. His relationship with brokers has deepened as they continue to seek support in navigating uncertainties afflicting the industry.
Schneider admits that although his conversations with brokers are often tough and complex, they motivate him to grow in knowledge. He efforts to regularly read news and attend forums to gather information and facts that he would use to lift many of the "emotions and noise" brokers experience.
Taking a genuine interest in the business of his brokers has become easy for Schneider because he considers many of them "good friends". According to him, "cracks form fast in false relationships"; unless honest and genuine, they are not sustainable.
As expectations — such as client data, reasonable enquiry and compliance policy knowledge — on brokers increase every day, Schneider suggests that brokers slow down, take a breath and double check their work.
"It is harder to get a deal across the line than ever before. By slowing down, dotting your i's and crossing your t's, you not only give your submission the best chance of approval with the lender, you also protect your business from risk and compliance related issues," he said.
Finding someone who can
Schneider surrounds himself with experts to become the best at what he does. "I know my strengths and I know my weaknesses. And I make sure that I have the right people around me to help with those weaknesses," he said. "If I don't know the answer, I'm not afraid to admit it and ask for help."
"I'm also not afraid to put in the effort to learn. Whether it be my manager, lender partners, brokers or people external to the industry, I actively seek out thought leaders and experts to coach me in my development."
The development of brokers is also high on Schneider's priority list. As part of Choice's culture and his philosophy for supporting and educating his members, Schneider conducts regular and coordinated networking sessions that give brokers opportunities to connect with peers and industry leaders.
"Whether formal or informal, the entire purpose of this is based on learning best practice from the best people. If I can't provide the expert advice, I find someone who can," according to Schneider.
"That is precisely my approach to supporting brokers with difficult lending scenarios. If I don't know the answer, I will always know someone who does. The key is to know who to go to in each situation."
Schneider usually spends his leisure time ferrying his now three young daughters between basketball, dancing and swimming, as well as doing his "form of meditation" — running.
"Running is my release," he said. "I know on those days I get to run, I am a happier person, a more efficient and positive BDM and, most importantly, a better husband and father."
Related stories:
BDM runs business on "being there for brokers"
In the frontline trenches: How this Young Gun overcomes challenges