MOST VIEWED
Switching away from face-to-face interactions after the onset of the pandemic presented a variety of challenges for BDMs and brokers, but in many other ways it actually strengthened a lot of relationships. Rather than being on the road in between meetings, BDMs have been able to speak to more brokers in a day than they could before, and have been more readily available when brokers have needed them.
Using video conferencing tools has also provided insights into the lives of brokers that BDMs may not have gleaned from coffee meetings or phone calls.
When MPA spoke to a group of BDMs for this feature highlighting the key role they play in supporting brokers, one pointed out how much she liked that the business relationship with brokers had changed to a more personal one.
The relationship between BDMs and brokers is an important one, and having strong relationships was crucial over the past 12 months as brokers worked to keep up with so many policy changes. A year ago, there was still a lot of uncertainty in the market, and new lending had really slowed down; not to mention that some areas were still under lockdown, and brokers were worried about their own businesses and family life.
Now, after months of record-breaking lending and with vaccinations underway, people are far more confident about the future, and lenders are much more stable.
However, there are still pain points for brokers that BDMs can help with, and as business becomes busier for brokers, it is imperative that BDMs can provide them with the right support to get deals across the line.
The BDMs highlighted over the following pages all talk about how closely they work with their brokers to help them when challenges arise. It seems that constant communication and being open and honest with brokers is the way most of them like to work through such issues.
Fast responses, too, are crucial. As one BDM says, "a quick 'no' is better than a long 'maybe' ".
The profiles in this feature provide a snapshot of just a few of the great BDMs working in the industry. They are followed by a directory of a wider group of BDMs, with information that brokers can use to get in touch with them.
Thank you to AFG, ING, La Trobe Financial, Specialist Finance Group and Citi for taking part in this feature – and to the BDMs for giving of their time to talk about their roles and how they work with brokers.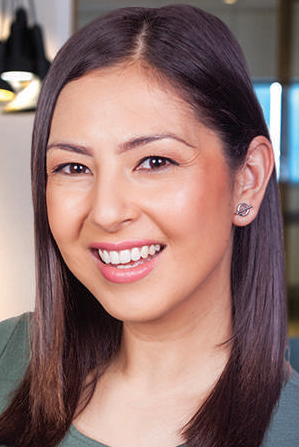 Richele Janjatovic
Wanting to be seen as an extension of a broker's business, AFG BDM Richele Janjatovic says her priority is to support brokers at every step of the way with a commercial deal, regardless of their experience in commercial lending. As an aggregator BDM she is "lender agnostic"; her goal is to find the best deal in the market that matches the client's objectives, not to push a product.
Before joining AFG, Janjatovic worked at one of the major banks, where she led a team of bankers who were new to the industry or transitioning from retail to commercial – so she understands the journey to upskilling.
"I recognise when brokers say, "this is my first deal", that they need support above and beyond someone who already has experience. I'll use each scenario as a training ground to help them upskill, with zero judgment. When my members have a win, I have a win."
Brokers often tell Janjatovic that they don't have any commercial deals to work with, but she knows that self-employed clients make up about 25% of members' books. To support these brokers, she educates them around customer needs and how to package a deal, as well as the confidence the broker needs to do the deal.
"You don't need to have all the answers in your first meeting," she says. "There is plenty of opportunity there; you just need to remember that people do business with people they like. Be proactive, understand the customer, the purpose of funds, and the rest will fall into place."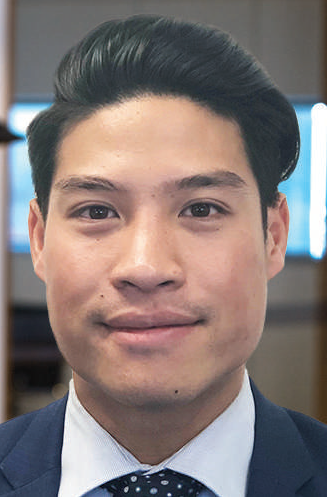 James Tran
By being a relationship manager who brokers can depend on "time and time again", James Tran creates strong relationships with his business partners. He says his brokers can call him at any time and be confident that he will get back to them with the right answer.
Tran's interactions with brokers are one of his favourite things about his role, as well as the satisfaction of working with different groups and helping them build their businesses.
"I also love the fact that I can help our brokers deliver good news to their clients; whether it be buying their first home or their second investment property, it's always a thrill to be able to let the broker know we have approved their client's deal," Tran says.
When supporting brokers with any issues or challenges, Tran says he will sit down with them over a lunch or meeting, work through what they are facing, and then formulate a plan.
One of the biggest issues he has to work through with brokers is the increased turnaround times. He says AFG Home Loans has remained close to a one-day SLA with its securitised product over the last year, which has been great for clients. The group's credit policy has also been supportive.
"Flexible credit policy is another thing that brokers find hard with some of the bigger lenders in market at the moment, so the ability to look at a deal with a common-sense approach is something brokers find refreshing with AFG Home Loans," Tran says.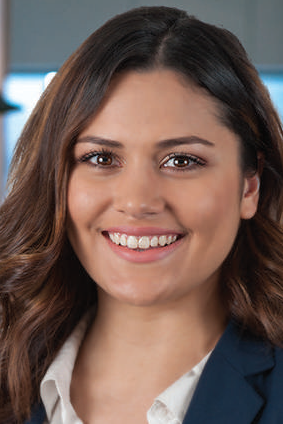 Rachael Ludowyke
As a partnership manager at AFG, Rachel Ludowyke enjoys the daily diversity her role brings. "No brokerage is identical, and everyone is at different stages of their journey. It always keeps me on my toes," she says.
COVID-19 hasn't been easy, she adds. It has had a huge impact on brokers, who have needed clarity, assistance with resources, and support with navigating a rapidly changing landscape. In working with brokers, Ludowyke says she makes sure she is genuine in everything she does, remembering that there is a person at the end of every situation.
When a broker comes to her with an issue, Ludowyke makes sure she "listens to hear", rather than just listening to respond. "I don't presume I can help until I've understood the problem. And once you unpack the problem, often the solution is evident, and the broker feels more confident that, a, they've got it from here or, b, AFG are 100% there to support."
Over the last year in particular, brokers have been coming to Ludowyke for support with lender turnaround times, as well as clarity around the best interests duty and volumes. She says AFG brokers are writing 30% more business than at the start of 2020, so she helps them with business efficiency, conversion, admin istration, pipeline management and planning for the future. "My biggest strength is probably my effort. I try to go above and beyond where I can," she says.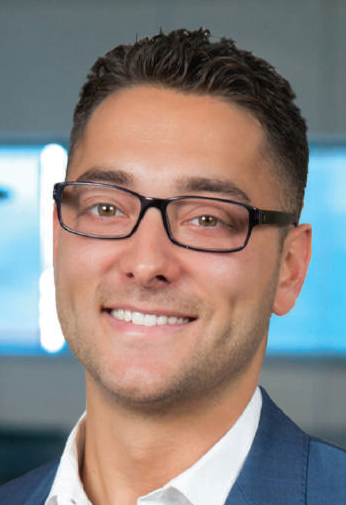 David Vizza
Understanding that running a broker business can be exciting and rewarding but not easy, David Vizza is not afraid to get his hands dirty. He says he enjoys being able to work collaboratively with brokers to create a "better present and future".
Vizza joined the finance industry in 2008 in a role at CBA and says it is his passion, attitude, commitment and drive that set him apart from other BDMs, as well as his willingness to take direction and feedback "to strive for constant self-improvement".
Approaching his relationships with honesty and authenticity, Vizza knows there are many obstacles between a broker and how they visualise success, but a big part of his role is to partner with brokers and guide them to the right levers for growth.
"When I'm sitting down with a broker for the first time, it's my goal to be able to understand what makes their business thrive, uncover their growth opportunities, and take an analytical look at their business efficiency," Vizza says.
They are busier than ever, and many of the conversations Vizza is having with them are around technology, business efficiency and support.
"Brokers are flat out working 'in' their businesses, and having a partner who can help them work 'on' their business is proving more valuable than ever," he says.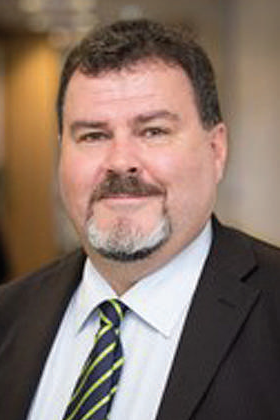 Sean Flynn
With around 36 years' experience in the industry, Citi BDM Sean Flynn brings a wealth of knowledge to his role in supporting brokers. He says he uses this to not only help brokers find the perfect solution at Citi, but also to work with them and guide them in the right direction when they bring him a deal that the bank can't facilitate.
Enjoying the variety that his role offers, Flynn says he takes his relationships with brokers seriously. A self-confessed "old-school type", he believes relationships are paramount to a broker's success. "It's all about relation-ships and building rapport – getting to know what makes them tick and then finding a solution to help them grow and be successful in their business and personally," Flynn says.
With COVID-19 often limiting face-to-face meetings, the dynamic of those relationships has changed somewhat. Flynn says switching to virtual meetings is one of the biggest ways his business has had to change.
A returning employee to Citi, he enjoys the diversity each day as a BDM brings.
"If there's any part of the financial industry that I like to be in, it's certainly the third party channel," he says.
"Every day is different, and brokers aren't afraid to tell you what they think, which is great. It's an area of a market that's going to continue to grow and develop and an area that I want to be part of for a long time.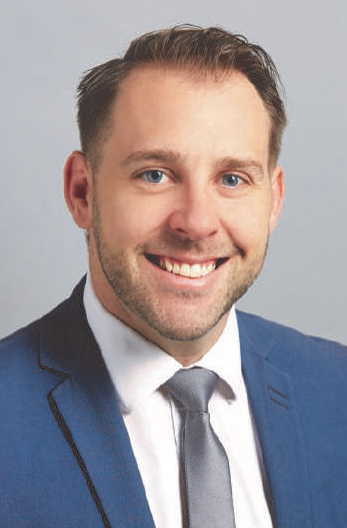 Nicholas Dunn
Detail-oriented BDM Nicholas Dunn says he is more of a technician than a salesperson. He says service always comes first, and sales is "merely a by-product".
Dunn has been a BDM for 12 years, with 10 of those at Citi. His favourite thing about the job is the variety of lending scenarios he sees, and helping brokers with them.
"I love the challenge of finding solutions for brokers and their clients, and I love that we have a value proposition that makes it worth the broker's while to ask me the question," he says.
He believes being accessible to brokers is crucial to building strong relationships. And it's not only about being there to pick up the phone but ensuring he can provide a quality response every time.
While COVID-19 has been challenging for a lot of people, Dunn says it did not affect his work with brokers, other than taking away the option of face-to-face meetings.
Communication has always been important to him; it just looks a little different now. "The way to do business has certainly changed to focus on other avenues of communication, like video calls, phone or email, possibly permanently, and that is fine as long as the end customer is not disadvantaged in any way," he says.
When helping brokers through challenges, Dunn likes to "engage some creativity", and knowledge also helps. "Knowing my stuff – and knowing people who know their stuff – puts me in a position to move things from the way they are to the way they should be," he says.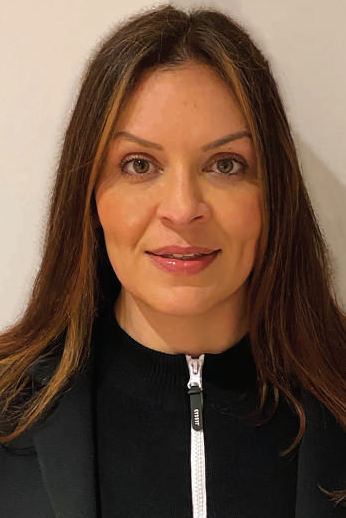 Rose Natoli
Working with brokers from the start of their application process right through to the end, Rose Natoli ensures everything goes smoothly for the broker. This also allows her to pre-empt any challenges that may come up, but when there are any issues she makes a point of listening closely so she can work with the broker to come up with a solution.
"I love to get involved and help find the best solution for the customer, while also building strong relationships with the brokers I work with," she says.
"I listen to what they need and I always try and help, even if it's outside of the box."
Having working at Citi for more than nine years, Natoli has built long-standing relationships with brokers, and she believes this is something that really makes her stand out from other BDMs.
To build those relationships, she makes sure she responds quickly and invests in getting to know her business partners and how they like to work.
This proved to be important throughout COVID-19, as the way she could interact with brokers changed.
"For the most part, I still work in the same way with brokers – via phone calls and emails. While we don't get to see each other as much face-to-face, I'm fortunate to have already built strong enough relationships so we can continue as usual over the phone," she explains.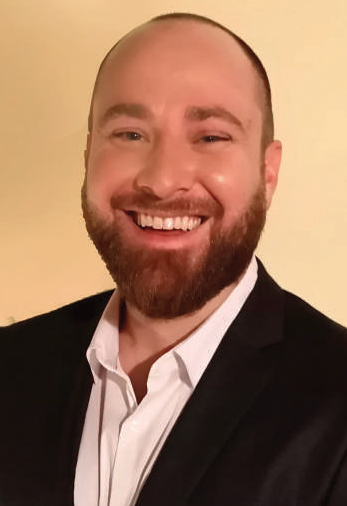 Caleb Bick
After 15 years in the industry, Caleb Bick still finds his role as a BDM rewarding. His favourite thing about the job is being able to achieve a solid outcome for brokers and their clients.
The WA-based BDM knows that both brokers and clients want a quick response and a clear answer, and he does his best to provide that service.
"It's about building the trust that you're there to help at every stage," Bick says.
To build that trust in his relationships with brokers, Bick explains that he works closely with his business partners to address any issues up front, and he investigates the client's full situation. Then it comes down to "setting out the smoothest process to make the experience a win for the customer and the broker".
When brokers face challenges or issues, it is important to Bick that they know he is there to help throughout the entire process, and that the line of communication is always open. He ensured that these lines of communication were not impacted by the outbreak of COVID-19, which he thinks has actually generated some positive change when it comes to handling enquiries quickly.
"We all miss the face-to-face connection, but I think it's also forced the industry to adapt to virtual interaction, and in some ways, this is more efficient," Bick says.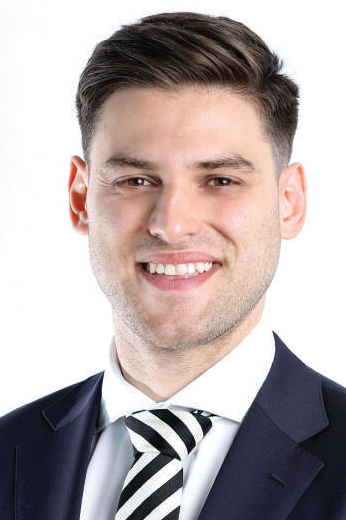 Luke Mennea
Always willing to go "above and beyond", ING BDM Luke Mennea does whatever it takes to achieve the right outcomes for brokers. Having started his career as a credit assessor, he brings unique knowledge to his role, which allows him to think outside of the box.
Credit knowledge on its own is not enough to be a good BDM, Mennea says. Building long-term, sustainable relationships is key, and it's his favourite part of the job.
"My relationships are built on providing outstanding customer service and making sure I can be relied upon when my brokers are confronted with issues," Mennea says.
One of the best ways to build those relationships is to manage expectations, he says. That includes setting realistic time frames and fulfilling promises. The pandemic accelerated change in the industry, especially around policies and processes, but Mennea has stayed across these changes and now holds webinars for brokers so they can keep up with them, and to workshop different scenarios that brokers bring to the discussion. These webinars allow Mennea to reach more of his brokers, and they are seeing positive attendance rates.
When helping brokers through challenges, Mennea says listening is crucial.
"We can only reach suitable solutions if you understand the challenges," he says. "I make sure I am actively involved when challenges arise, and ensure they're dealt with in a timely manner. If they're left too long it can escalate quickly, and that impacts the relationships."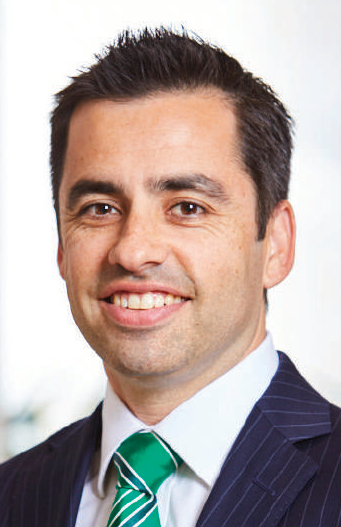 Nicholas Brookes
A man of his word, when ING BDM Nicholas Brookes says he is going to do something, he does it. With the majority of the bank's home loans coming through brokers, Brookes knows how important the support provided to brokers is, and he strives to ensure they can rely on him.
"I'm willing to get in there and help them with their difficult deals, helping them to make the most of the ING tools that are available to them," he says.
Before COVID-19 hit, Brookes was running face-to-face focus groups on a fortnightly basis. With the pandemic and subsequent restrictions, he switched to a digital format a few times a week, and as brokers became "webinared out" he moved to weekly meetings.
During these focus group sessions, Brookes discusses key points around products and ING's policy niches, and presents examples of how he works with the credit team, and of any outside-of-the-box wins. These sessions also allow new brokers to mix with more experienced brokers, which has encouraged them to build strong networks and share learnings.
Not just relying on digital meetings, Brookes has a wide engagement mix. His brokers' locations range from Macquarie Park to Orange, and he makes sure he gets out personally to visit them – even in the more regional areas.
"ING is a good fit for them as it's a brand that makes a real effort to understand the needs of all Australians. Webinars work, but it's always good to get out to them three or four times a year," he says.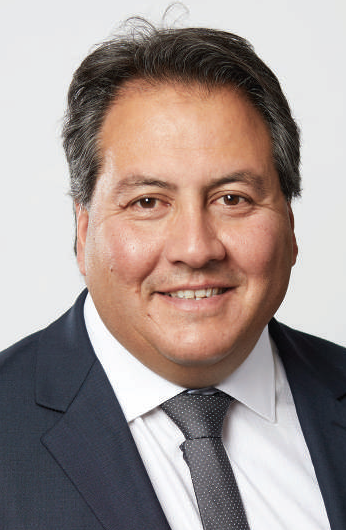 Lorence Crema
After 30 years in commercial banking, Lorence Crema enjoys being part of the journey with brokers to fi nd the right commercial solution for their customers. Having three decades of experience means he can provide direction and support to brokers.
"It's the little things that matter," says Crema. "It's understanding what a broker's client truly wants beyond a great rate and fair deal."
When brokers have challenges or difficulties, Crema says he really listens and then works with the broker to overcome the issues quickly. He's not one to shy away from a challenging situation.
"The concerns or challenges a broker has are legitimate," he says, adding that it is important not to put up a wall of defence but to investigate the issue swiftly so it can be resolved.
Being open and honest helps the relationship with brokers, which Crema says is paramount. He also makes sure this is based on a mutual understanding. He takes the time to get to know a broker and leans on his years of experience to create genuine partnerships so brokers know they can trust him. He also listens to their plans for their business, such as whether they want to expand into commercial lending or focus on a certain segment."
If I can help with their transaction that's fantastic, but I want brokers to know that I'm always just a phone call away to help guide them through any questions they might have, no matter how big or small. Ultimately, I want to be the trusted partner they can rely on to help them achieve their business goals."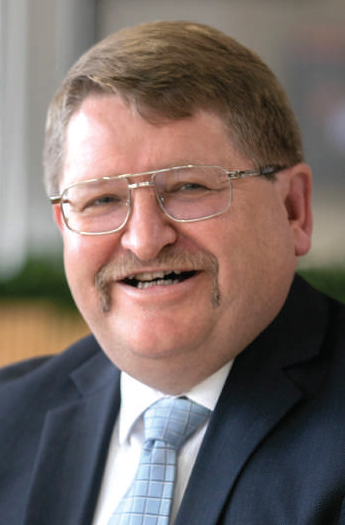 Warren O'Brien
Responsiveness is key for commercial BDM Warren O'Brien, who says "a quick 'no' is better than a long 'maybe'".
Even after 30 years in the industry, he says one of his favourite things about the job is that there is always something new to learn.
For O'Brien, a BDM's job is about more than just the transaction; it's also about being engaged in the process and becoming a trusted partner. With so many different offerings on the market, he says he maintains regular contact with his brokers so they remain informed.
O'Brien really tries to understand the goals of the brokers he works with. From young brokers entering the fi eld to more established brokers wanting to diversify their offering from just residential, he says, "It's about trying to get them to look further afield for those opportunities, and developing their conversation skills to ask the right questions and find out what's out there."
When his brokers face challenges, he says it's about taking a close look at the problem.
"In my experience, you might think you know what the issue is, but you don't really know until you dig deep, and once you dig deep you can fi nd solutions," O'Brien says.
As a fairly new BDM to ING, O'Brien is eager to get out and meet as many brokers as he can.
"Things seem to be looking up as the country recovers from the pandemic," he says. "I'm looking forward to cracking ahead and helping brokers as confidence in the market starts to return."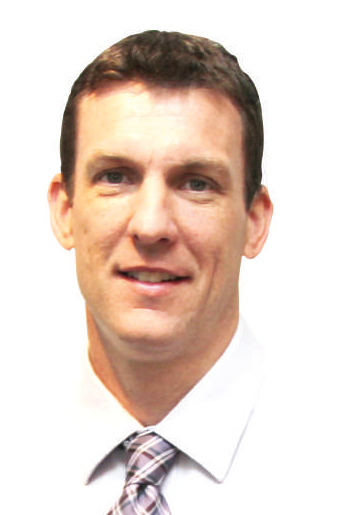 Stephen Hoare
La Trobe Financial's Stephen Hoare can see many similarities between his role as a BDM and his previous life as a professional basketball player in the NBL.
"Trust, accountability and working together with brokers ensures that we achieve the best outcome for clients. This is key to building and maintaining great working relationships," he says.
Hoare has extremely strong knowledge and experience in residential, commercial and construction development, which ensures that he is able to assist brokers in every type of lending scenario.
"To me, it's about understanding the importance of packaging and workshopping deals with the brokers I work with to provide the best outcome," he says.
As La Trobe Financial continues to be market-leading in assisting brokers looking for alternative solutions for their clients, Hoare prides himself on always being available and responding in a timely manner, knowing that for his brokers a quick response is key. He is earning the reputation of the go-to BDM in the non-bank space.
Hoare has seen tremendous growth in the non-bank sector over the past few years and is excited about what the future holds for him as he educates brokers on the broad product range and solution-based offerings available at La Trobe Financial.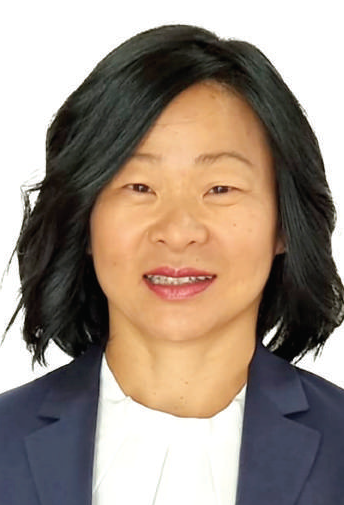 Sornkin Sairlao
La Trobe Financial's Sornkin Sairlao has an outstanding reputation in the finance industry, spanning over 20 years as both a BDM at major and second-tier banks as well as four years' experience as a successful mortgage broker. As a result of her time spent walking in a broker's shoes, Sairlao understands the typical pain points, which allows her to quickly diagnose and prescribe the solution the broker is looking for.
Sairlao's passion and dedication to her role sees her utilise her credit skills and relationship-building to make an immediate impact on her brokers' businesses. She knows that brokers are looking for confident credit decisions and ongoing trusted relationships. It's not always about product and price but about "old-fashioned" service, Sairlao says.
A veteran of the industry and the BDM fraternity, refreshingly Sairlao does not consider other lenders as direct competitors; instead, she maintains regular contact with all lender BDMs and looks for ways that the industry can "make a difference" in helping people achieve their dreams. In her words, "we are all on the finance journey together".
Sairlao is looking forward to expanding the trusted La Trobe Financial brand across NSW and educating her brokers on the solutions offered in the non-bank space.
"I am always ready to discuss scenarios with clients and open their eyes to the wide range of product solutions we have for borrowers."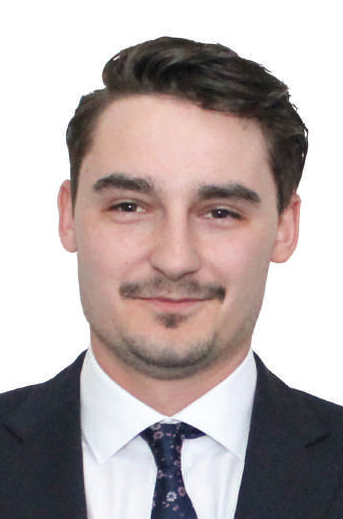 Bryce Hill
Maintaining a trusted brand is a key focus for La Trobe Financial's Bryce Hill. Deep trust is only built on consistency of action.
"I have been privileged to work alongside many like-minded individuals who strive for nothing less than 100% in what they do in their day-to-day positions, and our clients should expect nothing less," he says.
Hill has been at La Trobe Financial for over four years now and says he's worked with some amazing people. One of the things that strikes him is the sense of teamwork that exists between lender and broker as they strive to get the best outcome for the client.
"Sure, not everything is going to work, and there can be some hiccups along the way. However, creating and maintaining relationships is a key driver in making a difference through what we do," Hill says.
"My journey with La Trobe Financial began in the commercial and residential credit teams before hitting the road once I knew my credit knowledge was sound.
"Taking this path allowed me to gain confidence in my decision-making, which brokers tell me is my greatest strength and sets me apart from peers."
What makes Hill stand out from others in the industry is his time, dedication and commitment to learning about his brokers' needs and delivering tailored solutions to help their businesses flourish.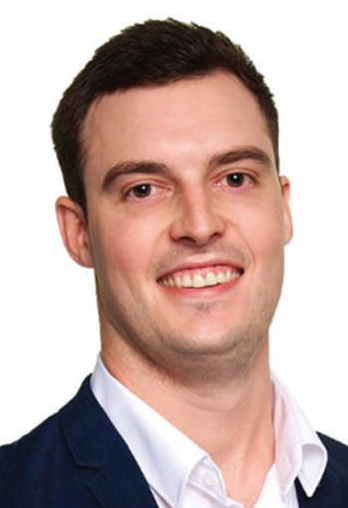 Reece Hinchy
La Trobe Financial's Reece Hinchy has gained more than 10 years' experience in the fi nancial services industry since completing his business management degree at James Cook University in Townsville. He says he is more passionate now than when he first started in finance.
"It's tough to beat that feeling you get helping make a client's finance dreams become a reality, and that is what we do at La Trobe Financial," Hinchy says.
"Being able to make a difference, and be part of that journey, is really what makes every day enjoyable and exciting."
Reece thrives in the non-bank space and loves the ability to off er products and services to his broker partners that they didn't know existed. He says, "It's rewarding to know we can make a real-life difference, particularly in circumstances where the mainstream lenders say no."
Building long and lasting broker relationships has been a key contributor to Hinchy's success and has seen him win Best Lender BDM (Non-Bank) at the 2019 Better Business Awards and the 2019 MFAA Excellence Awards.
These relationships are largely built on trust, product offerings and service, all of which is made easier by La Trobe Financial having the broadest product range in the market. Brokers know that Reece is a one-stop shop with top-notch service.
"Trust is everything, and instilling brokers with the knowledge that they rely on me is imperative to how I operate."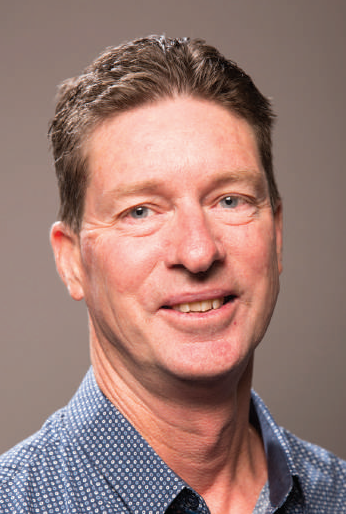 Steve Ayris
Since joining the finance industry straight out of school, Specialist Finance Group BDM Steve Ayris says his life has always been finance focused. After a stint as a building society lending manager, he went on to open his own brokerage. Now as a BDM, his favourite thing is helping brokers to help their clients fulfil their dreams.
"Whilst not directly associated with the clients, it still gives me that buzz with the knowledge that you have assisted a young couple in achieving their dreams, or perhaps an elderly couple in downsizing," Ayris says.
As a former broker, Ayris understands what makes brokers tick. He says his personal relationships with them are really important, including having conversations about their wellbeing and understanding their families and situations that are either helping or hindering their goals.
But it's not just brokers he builds relationships with. "Having strong relationships with our industry partners – lenders in particular – gives my brokers solace that I can assist and get their messages across where there may be issues in getting deals across the line," Ayris says.
When it comes to the issues a broker might face, he believes that having a good mindset is paramount to dealing with them.
"A healthy and fit broker makes it easier to battle through the challenges we all face. A coffee or sit-down and perhaps a glass of wine and a good old chat is hard to beat," he says.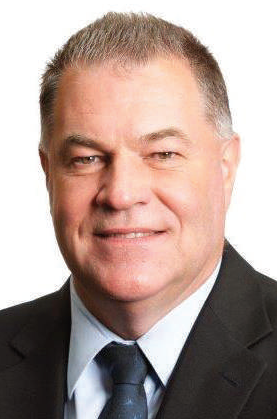 Marcus O'Brien
In his 37 years in finance, Marcus O'Brien has held a variety of positions working in lending, property, valuations, database marketing, coaching staff and broking.
As a BDM, he finds meeting brokers and helping them establish new growth opportunities to be very rewarding. He enjoys the challenges that come with developing new and existing relationships with brokers to help them succeed and be part of their journey.
A keen advocate for the broker industry, O'Brien regularly attends broker events, which help him build strong relationships across the board. COVID-19 has forced the industry, particularly in Victoria, to hit pause on many physical events, but O'Brien says the pandemic has made people more adaptable to change. The use of technology and online video conferencing platforms has allowed him to remain in touch with his brokers and work effectively.
When working with brokers, "being authentic and honest are strong core values to have", O'Brien says. "Combined with a professional approach and high work ethic, brokers generally will respect that for someone that they wish to align themselves with."
In challenging situations or complex deals, he says good listening skills are essential.
"It's important to always follow up with brokers, or sometimes you need to try something different as it may not always be right the first time, but if I commit to looking into something further, they know that I will ensure I follow it through too," O'Brien says.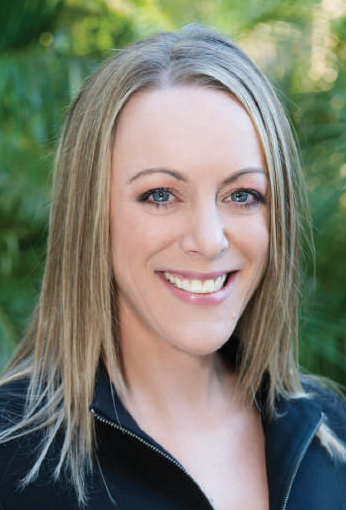 Amy Thorburn
In her 20 years in the broker industry, Amy Thorburn has worked at major and second-tier banks, mutual banks, non-bank lenders and mortgage managers. As of this month, she can now add aggregation to that list.
Thorburn has just joined Specialist Finance Group and says she is excited to be part of its growth in Queensland.
"Coming from outside of aggregation, I have a skill set which I feel will be valuable in helping me succeed and be able to support the brokers in different ways," she says.
"I envisage being able to assist with credit and compliance-related matters, through to supporting them in growing their business."
Having worked primarily in a credit and relationship capacity in the past, Thorburn's favourite thing about being a BDM is meeting new people and building relationships. She also loves coaching, mentoring and providing support to her brokers. Thorburn believes relationships are important because they underpin the way people connect and communicate with each other; she adds that in the last 18 months she has seen the nature of business relationships become more personal, which is a good thing.
"Whether it's a family relationship or a business one, we are all human and have the same kinds of challenges in life and in work. I like to get to know my business partners as individuals first and then build a relationship from there," Thorburn says.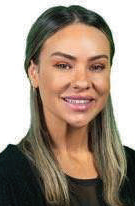 Hannah Carter
Taking a non-sales approach to her role as a BDM, Hannah Carter prefers to listen to and help her brokers beyond simply selling products. Being able to work with people to achieve their goals, and feeling like she has played a key role in their success, is the best thing about the job.
The relationships Carter builds with brokers is based on being "honest and transparent".
"I believe the brokers I work with know that I will always act in their best interest rather than mine," she says. "This creates a platform for trust, and with that comes long-lasting and strong business relationships."
Being catapulted into a completely online world as a result of COVID-19 helped Carter realise how important face-to-face interaction is. She says there is no substitute for sitting down with a broker or visiting their office and being "part of where the magic happens".
"The digital space will forever be an integral part of our business, but for me the real strength is in the balance of the two being both human interaction and technology," she says.
Understanding that no two businesses are the same, Carter knows that every challenge a broker faces is different, and some are easier to overcome than others.
"The best way to support our business partners in overcoming these challenges is by really hearing them out and being resourceful, knowing key people both within and outside of our business and working with them to support the brokers collectively. It takes a village, they say!" she says.