Better Choice fills the gap in non-resident finance solutions

Despite international travel restrictions, there's still a significant market for non-resident lending
Aussie broker achieves rapid turnaround time

Coming from the United States, he had to get used to a new way of doing things
SPECIAL REPORTS
2018 Commercial Lenders Roundtable
Top 10 Brokerages 2018
2018 Brokers on Aggregators
The broking industry was meant to be getting ready for the best interests duty to come into force in just a few weeks' time. Thanks to the coronavirus pandemic, ASIC has deferred the introduction of the duty by six months to help mortgage brokers deal with the impact of COVID-19.
The announcement came after the government said it would defer the royal commission commitments. The duty will now be enforced on 1 January 2021, allowing the industry to "focus on immediate priorities and the needs of their customers at this difficult time".
ASIC was yet to release its final guidance on the BID after it allowed late submissions to its consultation due to the virus. The regulator says it will work towards releasing this in mid-2020 so it can be finalised as soon as possible.
Industry welcomes deferral
While the deferral means brokers have to wait a little longer to understand how the industry will be affected by the duty, PLAN Australia CEO Anja Pannek said the delay would go some way towards alleviating the pressure that comes with a change in regulation.
"We continue to see the BID as a positive milestone for our mortgage broking industry that will deliver a heightened customer experi-ence and a pledge that brokers will always act in the best interest of their clients," she said.
"We remain focused on supporting our brokers so they can continue to build their businesses and their value proposition around the customer."
Even with the additional six months, the industry is still planning to move forward with making any changes it was working on. Loan Market has continued to roll out its process, The Loan Market Way, which is designed to meet the regulations and save time.
"I have no doubt that the vast majority of brokers are operating in the best interest of their customers already" Sam White, Loan Market
"We have approached BID implementation understanding that it is not just about compliance; it is about great customer experience," said executive chairman Sam White.
"Our approach has been not just to add additional compliance forms to our process but rather to look at improving the customer service experience and equipping our brokers with industry-leading time-saving tech.
"As such, we will continue to roll out our BID-ready process, but we welcome the opportunity to do more coaching and training with our brokers rather than meet a deadline that was always very ambitious.
"I have no doubt that the vast majority of brokers are operating in the best interest of their customers already, and I believe no one needs to change their DNA to comply with this new law.
"What brokers do need to do is to translate what's currently in their heads or on notepads into a file that enables anybody to see that the broker has complied with both the spirit and the letter of this new law."
According to Connective executive director Mark Haron, the deferral came with a positive message around the pivotal role brokers play.
"They've literally noted, and the regulators have all said this directly, that they appreciate what mortgage brokers have been doing in terms of helping their community and helping their customers," he said.
"It's not just a physical shift of fact collecting or recording a bit more information; there's also a mental shift" Mark Haron, Connective
What are the reforms likely to look like?
While the industry is already making substantial progress towards preparing for the BID, Haron said this reprieve would allow brokers further time to absorb the details of the regulatory guidance while continuing to help clients through the pandemic.
Speaking from a Connective point of view, Haron said mortgage brokers were in a good position to meet the BID requirements. He added that the Combined Industry Forum had already begun working towards such a standard, even before the royal commission's final report made the suggestion, removing things such as volume-based bonus commissions in a self-regulatory environment.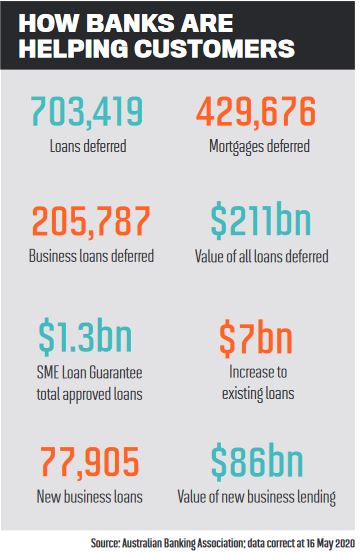 "Likewise, to the changes to renumeration around net-of-offset or utilisation payments in terms of the upfronts, the industry has moved and adopted that in a self-regulatory environment, so there's going to be no shock," Haron said.
There will, however, likely be a require-ment for brokers to document how they meet their customers' best interests when making recommendations, so they may have to look at how to adapt their systems.
While there are aspects of the duty that need further clarification, it is likely brokers will need to show customers and regulators the different options considered and explain how their recommendation meets the client's best interests, while also disclosing the details of any conflicts that may exist. This is the result of shadow-shopping exercises conducted by ASIC last year, in which it was found that brokers weren't always presenting an overview of the various loans considered before making recommendations to clients.
"There's a little bit of ambiguity in respect to how far a broker needs to go in terms of reviewing different lenders and different products to satisfy that they've researched across a range of different lenders to meet that customer's best interest," said Haron.
He said there were three main components at the core of the legislation: mortgage brokers must act in the best interests of their customers; when there is a conflict of interest the broker must put the customer's interests first; and the ban on conflicted remuneration.
"It's not just a physical shift of fact collecting or recording a bit more information; there's also a mental shift in terms of adopting the principles," Haron added.
"Most mortgage brokers are already there, but we've got to make sure the whole of the industry goes down that path and we don't leave anyone behind."