How brokers can navigate heightened scrutiny on living expenses

Aggregator's new guide helps brokers "effectively and efficiently" assess borrower expenses and remain compliant
How CCR can help brokers verify and assess borrower expenses

CCR enables brokers to see active lines of credit, credit limits, and how well a customer has been managing their debt
SPECIAL REPORTS
2017 Aggregators Roundtable
2017 Brokers on Non-banks
2017 Brokers on Aggregators
The Bank of Queensland's new broker head, Natasha Kelso, is redefining the bank's offering to the broker market
Natasha Kelso has 2,800 broker partnerships to manage as the newly appointed head of broker at the Bank of Queensland, and already she's set herself a lofty goal. She wants to see a 30% uplift in the non-major's broker-originated loan flows, which currently sit at 28% for the BOQ Group (as of FY17). This would be a significant feat considering the bank only entered third party lending five years ago.
She may say it's still "aspirational", but if anyone can do it, it's Kelso. And she has a strong base to start from. BOQ Group saw a 19% spike in total retail housing settlements in 1H18 compared to the same period the year before.
Kelso entered the financial services industry 16 years ago and "fell in love with the feeling you get from helping people make their dreams come true" while working in the financial planning space.
She entered third party banking as a BDM at Suncorp, and from there moved on to become a state relationship manager at CBA in Queensland. During her time at CBA, she received the Best Bank BDM award at the 2011 Australian Mortgage Awards. Her most recent position before joining BOQ was as national manager of broker sales at CUA for more than five years.

Those experiences solidified Kelso's reputation as a strong leader and relationship-builder in the third party channel, which are just some of the reasons she was scoped out for the job at BOQ.
For her part, Kelso says she was drawn to the position, having known the brand since a young age.
"When they launched back into the broker channel, I watched their progress from the sidelines, and when the position was offered, I saw the opportunity to grow the broker channel, deepen the relationships, and gain a larger market share," Kelso says. Over her career, Kelso has shifted seamlessly between non-majors, a big four bank and a credit union, which has given her a strong understanding of the broker market and the ability to see the industry through a prism of perspectives.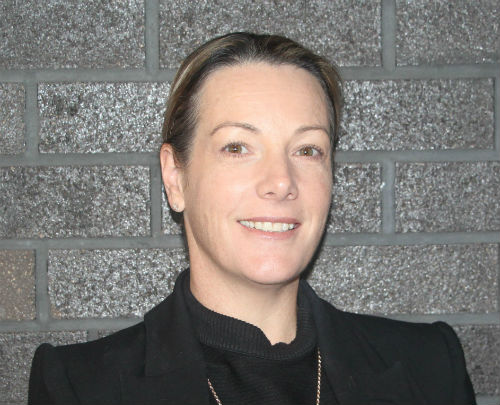 "Having originally moved from a major bank to a credit union, the cultural shift to a non-major has been relatively easy," she says. "There are many similarities between a credit union and a non-major. Both being smaller organisations, it allows for the opportunity to get to know the other areas of the bank quickly and connect with people who can work with me to enable change."
Being still relatively new to the position, having been appointed in May, Kelso's focus has been on strengthening and building up the sustainability of the channel so brokers are better able to navigate and manage the changes to come in the future.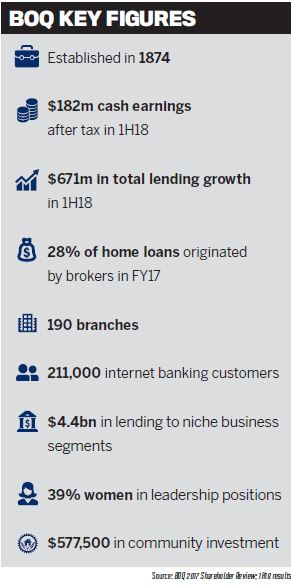 "I will be working on ensuring the brand is one that our broker partners will discuss with their clients – as a bank that will not only meet their needs but will exceed them," she says.
In the short term, Kelso is working on defining BOQ's offering and making sure it delivers on its promises. That starts with training its BDMs on how to be true business coaches so they can enable their brokers to assist with more than just their clients' home loan applications.
She sees her BDM team becoming actively involved in providing brokers with individual business coaching and training, and offering a second pair of eyes when brokers need them on loan files and other matters. "I want the BDMs to be a true business partner with the broker and their team to ensure we grow into the future together and we support brokers along in their journey," Kelso says.
She plans to do that by remaining close to the broker market and by being involved in the many discussion groups and forums underway to ensure the bank continues to meet its obligations and introduces changes in step with industry expectations and standards.
As BOQ makes gains in the broker market, Kelso says she's looking forward to reinforcing the non-major's position as a key alternative to the major banks.