MPA Young Gun hits the ground running

Smartmove's Jessica McLean successful start in the broking industry has earned her a spot on this year's MPA Young Guns list
Prospa bolsters Queensland team with new appointments

Prospa add two new recruits who are hoping to take Prospa to new heights
SPECIAL REPORTS
2018 Commercial Lenders Roundtable
Top 10 Brokerages 2018
2018 Brokers on Aggregators
The CEO of FAST sees a strong broker industry ahead as digital disruption and business lending bring new opportunities to light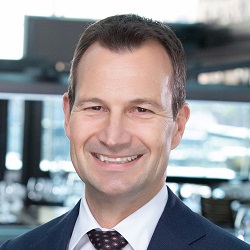 Name: Brendan Wright
Company: FAST
Title: CEO
Years in the industry: 7 in third party
Career highlight: "It has been the lastseven years at FAST. Being given theopportunity to run a business and design astrategy that's been clearly differentiated,and then at the same time as that hasplayed out, a growing industry withregulatory challenges and opportunities."
Career challenge: "It's been over the lastfew years in the financial services piecemore broadly. Things like the ASIC reviewsand Sedgwick, but then ultimately theroyal commission. It's quite confrontingwhen most people in the financial services system are looking to do the right thing."
—
It's no secret that most brokers will be glad to see the back of 2019, a year that brought unexpected recommendations from the royal commission that completely disrupted the industry, a battle over who would win the election, and further reviews and scrutiny into what the broker does for their customer.
Looking forward as we begin 2020, these complexities now provide opportunities for brokers as they begin to understand "the rules of the game" and get more clarity around the royal commission outcomes and the best interests duty, says CEO of FAST Brendan Wright.
As a commercial and asset finance aggregator, FAST is on hand to help brokers see the opportunities that go beyond just offering home loans. A self-confessed "business-school junkie", Wright believes constant learning and growth is important.
The father of three has just completed a 15-month global executive MBA at Monash Business School, and a few years ago he did an advanced management program at Harvard Business School. He sees learning as a crucial way to stay relevant, not only in his own role but in a global context.
"I believe there's value in being curious and in lifelong learning," says Wright. "I enjoy being in business and running a business and backing businesses, and to do that you need to continue to learn and understand what's different and what's coming."
"I enjoy being in business and running a business and backing businesses, and to do that you need to continue to learn"
Wright points out that in just the last five years the industry has seen an ASIC broker remuneration review as well as a royal commission into financial services, the introduction of open banking, disruptive models, and the rise of smaller lenders, neobanks and fintechs, which are creating competition.
"All the players in the game are responding, including bigger lenders as well, so this theme of being inquisitive, this theme of being curious and of lifelong learning helps you stay aware of what's going on within our market here, but more specifically globally," he adds.
Encouraging learning and growing

To support continuous learning and encourage brokers to stay relevant, FAST hosts professional development days that not only include content from a regulatory perspective but also take brokers through how the aggregator developed its strategy and provide them with opportunities they can use in their own businesses. But of course FAST focuses on enabling brokers to help their small business clients as well.
Despite the microscope having been held up to the broker industry in such a public way over the past two years, the market share of home loans written through brokers has continued to grow. Wright says his biggest takeaway from 2019 is that this is following through to the small to mediumsized business market.
FAST recently released insights from its Business Lending Index, which showed growth in the value of business lending and signs that SMEs were going to brokers.
"Consumers going to intermediaries and brokers to get their mortgage needs met is also playing out in SME," he says. "They're going to brokers to get their needs met because access to finance, particularly for businesses, is critical."
The index also showed that business customers were shifting to smaller lenders, and while the bigger players were still committed to delivering to SMEs, the complexities of their legacy systems were creating challenges. The value of loans written by smaller lenders increased by more than 42% from FY18 to FY19, whereas the value of those from larger lenders dropped by more than 12%.
As FAST represents 35% of the commercial broker market in Australia, Wright says it is the aggregator's responsibility to share the data to demonstrate to brokers the opportunities diversifying creates.
"It helps them understand there's an opportunity in this space," he says.
"Lending to business can be more complex than home lending, so that will require investment in capability. This helps identify, where am I going to go?"
There is an opportunity waiting for mortgage brokers in their existing customer bases, says Wright, as most broker customers would probably expect their broker to be able to help with a wide range of products.
"Most broking businesses will be 35% self-employed business owners, so it's obvious that you should connect with those customers for more than just their home loan needs," he says.
"It's not just SME; all consumers are more and more busy and time-poor, so if you've had the opportunity to be in front of that client, they're expecting you to ask them, 'What else do you need?"
An exciting future ahead
Moving into 2020, Wright welcomes the introduction of open banking. While the first stages came into play last year for the four major banks, this year will see the availability of mortgage data from the big four in February and the rest of the banks sharing account data in July.
Wright says, "It's coming, and it's exciting." He warns that brokers need to prepare themselves by ensuring their platforms are ready for open banking – which FAST's is – and that they know what their business strategy is.
"If you've had the opportunity to be in front of that client, they're expecting you to ask them, 'What else do you need?' "
"Open banking will go way beyond just consumer data; it'll be business data as well. So that's the real opportunity for brokers around what role will the data play in my business and how can I make the most of open banking?" Wright says.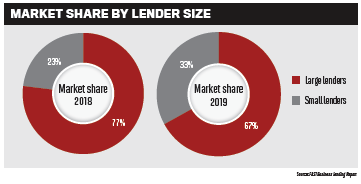 "If you think about the concept of open banking, it's coming in to create competition. The obvious place for consumers and business owners to go will even more so be to the broker. But brokers need to be ready to keep that data safe and to use that data in a safe way with whatever lender they decide to recommend for the client."
These themes of leveraging data, understanding the customer, and process improvement from the likes of fi ntechs and neobanks present an optimistic future for brokers, according to Wright.
"It's just about dialling up where the opportunity is for brokers, in so far as consumers and business owners want choice, and the way they get choice is through the broker market," he says.