"Living documents": How this BDM defines a successful business plan

She knows what's happening in the personal lives of her brokers, and vice versa
"Living documents": How this BDM defines a successful business plan

She knows what's happening in the personal lives of her brokers, and vice versa
SPECIAL REPORTS
2018 Commercial Lenders Roundtable
Top 10 Brokerages 2018
2018 Brokers on Aggregators
To further bring innovation and excellence to its valued customers, 2019 AMA Most Effective Digital Strategy – Brokerage finalist Xin Mortgage launched X-Online, a customised CRM system built from scratch by the brokerage's founder and director William Xin.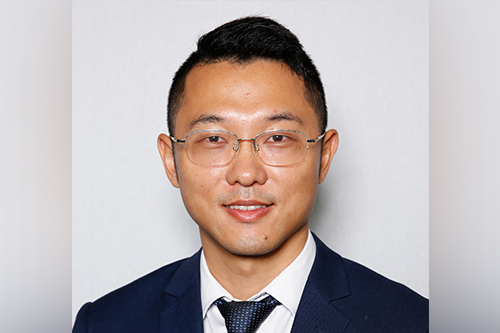 "Before getting into the mortgage industry, I had more than 10 years of application architect experience in the banking industry. I understand how important it is for a business to have its own CRM system and business data," Xin told MPA.
"I personally designed the first live version of our CRM system to achieve our unique business functions and have kept on enhancing the functions in the past five years to adapt to the fast growth of our business and team.
"Now the CRM system covers several function modules, including commission payment, lead management, client service, customer referral and client portal."
Backbone of client service
According to Xin, while their aggregator's CRM focuses on compliance and processing loan origination, their X-Online is designed to serve as a backbone for post settlement service, business operation processes and team collaboration.
"Today, our CRM system helps us to achieve our commitment of home loan lifetime service to our existing customers and provides 46% of the repeat and referral business portion of our total settlement volume," Xin said.
Ninety percent of Xin Mortgage's business comes from full doc prime customers in the residential market, and nearly 70% of their customers, mostly first-generation immigrants, speak Mandarin. According to Xin, his brokers choose to focus on a client market that speaks their language, have come from a similar cultural background and share many of their life experiences.
To find new clients, Xin Mortgage employs various business development and marketing channels, which include EXPOs, social media and seminar events. Xin's team assures a three-hour turnaround time for online customer inquiry. They use X-Online's lead management function to identify pipeline opportunities and their aggregator's CRM Vownet to update customers on application status.
The CRM's lead management function gives Xin's brokers an easy-to-use tool to track every available opportunity and to increase conversion rates. It also provides a performance chart which compares a broker's forecasted settlement volume against his or her sales target.
X-Online carries an introducer function to help brokers win new business by allowing referral partners to track the status of those they referred, to disclose payment details and to even automatically generate commission payment invoices for extra convenience and transparency.
Business core value
Because IT innovation is the core value of their business, Xin's team will continuously enhance the function of X-Online and their entire digital arsenal in the areas of operation efficiency and client service.
On the operations side, their plans include further reducing the time required to process broker commission, from the current three hours per month to just under one hour, and to increase their social media presence by tapping into markets they have just started engaging with.
For client service, they are looking at introducing a property report interface to the client portal to enable clients to conveniently check property values, as well as launching an app that would give clients access to their portal, allowing them to process claims and make referrals via mobile.
Xin, a lover of photography and spearfishing, usually takes his kids for walks in the bush or on the coast on Sundays. Passionate in helping people, he participated in the CEO Sleep Out in June 2019 and helped raise over $1000 for Australians experiencing homelessness.
Related stories:
Functional for both clients and team: brokerage launches "unique" platform
Australian Mortgage Awards 2019 winners