Westpac says no to $10.3 billion demerger, yes to $400m+ loan sale

It's a divestment strategy with nuances
"Stay in Sydney" – NSW hit by "very serious" outbreak

Qld, NZ, Vic stop travel as Berejiklian announces restrictions
SPECIAL REPORTS
2018 Commercial Lenders Roundtable
Top 10 Brokerages 2018
2018 Brokers on Aggregators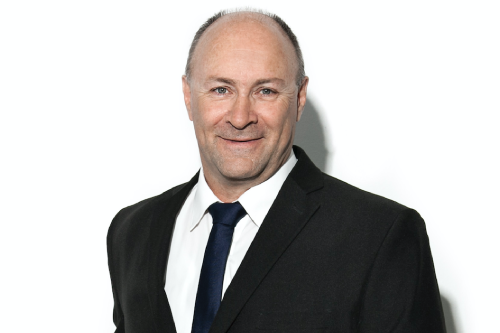 Richmond broker Martin Beanland would like to see more consumer protections in place for property buyers. As a broker for more than 20 years, he has helped countless clients secure finance for their property purchase – and, like most brokers, he has helped those clients understand the finer details of the purchase process.
He told MPA he has noticed more and more people are being pushed into signing a 66W, thereby waiving their right to a cooling off period in order to secure a property purchase. While this is standard practice for those purchasing at auction, Beanland has pointed to the increased prevalence of this sort of transaction during private treaties in a property market where homes are selling like hotcakes.
"They (selling agents) use all these flowery, salesy methods to make it sound routine and OK, but the bottom line is, I'm going to pressure you to sign or someone else will," he said. "It's atrocious and its terribly common."
Traditionally, the steps taken to secure a property purchase in NSW have included putting down a 0.25% holding deposit and entering into a cooling off period where the pest and building report is done and the solicitor agrees to the terms of the contract. A valuation is also completed and finance is unconditionally approved. Under these terms, the buyer has the security of being the only person who can purchase the property while they undertake due diligence.
By contrast, when a 66W transaction is executed, the buyer has to race to complete all due diligence before laying down their 10% deposit and leaving themselves with no way of backing out of the sale while their finance is approved. For a Sydney buyer purchasing at the median house price of $1.2 million, this deposit could be as much as $120,000 – a sum that would take more than 11 years for the average householder to save up.
Read more: Housing affordability – the "huge" problem threatening first home buyers
With such a large amount of money at risk, Beanland said more needs to be done to protect the buyer. This is particularly relevant when you consider the number of lenders now offering pre-approval without having physically assessed the applicant's statements first, he said.
"It's now an automated process," he said. "All of those lenders no longer physically look at those statements until later when you've bought a house. It's extraordinarily against the consumer's best interest because they haven't had anybody look at their loan before they might potentially sign unconditionally with a 66W at an auction or in a race.
"There will be people that go to auctions with a preapproval that get told, 'no, sorry'. There's no question that's going to happen."
He would like to see a "national approach to respectful transactions" whereby the agent is required to provide more information to the consumer regarding the purchase process. He said the purchase process in Queensland offered "a great protection system" through offering a short cooling off period to allow for buyer's remorse, as well as a two-week finance period during which the buyer can withdraw from the transaction if they are unable to get their finance approved.
For now, all a broker can do to assist their clients through the process is to educate them around the risks involved in signing a 66W and refer them to a good solicitor or conveyancer, he said. There are also services that enable the vendor to pay for a pest and building report to be completed so that prospective buyers can pay a minimal fee to view it before signing the contract.
"We just want the best for our clients," said Beanland. "Buying a property is a costly and emotional journey and it's important for buyers to be well-informed and have some level of protection as part of the process."
Related stories:
Government expands deposit schemes for first home buyers, single parents
Industry body warns 'buyer fatigue' leading homebuyers to settle for lemons