Private construction finance: a new tool for your lending box

How you can breathe new life into your business with a different product
The 7 attributes that separates great leaders from the rest

These leaders must understand the interplay between all seven or they won't be able to lead effectively
SPECIAL REPORTS
2018 Commercial Lenders Roundtable
Top 10 Brokerages 2018
2018 Brokers on Aggregators
As somewhat of a succession plan to ensure her business' sustainability and seeing new brokers bowing out before they had a chance to properly establish themselves, Classic Finance founder Nancy Youssef launched Classic Mentoring in late 2011.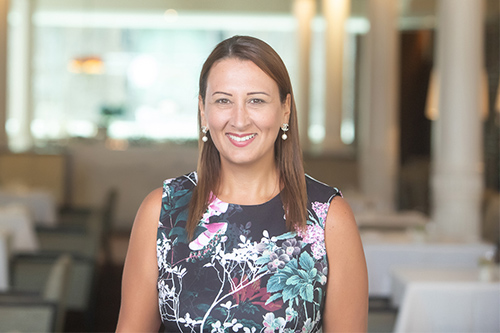 Speaking to MPA, Youssef says the industry was suffering a high attrition rate at that time because, like today, it was rapidly evolving and lacked available quality support for new entrants.
"Being passionate about finance and property, Classic Mentoring was a natural extension to my business," she says. "I had been teaching the cert IV and diploma in finance and mortgage broking for many years, which gave me a great grounding in education."
"I felt that I had a lot to offer having built my own business through trial and error, and I wanted to save others from making those same mistakes, so they could jump right ahead to the good stuff."
In the early days, like many small business owners, Youssef did all the mentoring herself, but over the years, she has involved contractors with extensive industry experience to facilitate various sessions. Now she focuses more on the business development and growth side of mentoring, while her team handles the technical side along with daily scenarios and one-on-one packaging sessions.
Classic Mentoring doesn't suit everyone
While open to all new industry entrants, Classic Mentoring requires applicants to be interviewed by Youssef's team to determine their suitability and values assignment, as well as if they're coachable. Only a handful of new brokers get accepted in the program each quarter.
"We are quite selective, particularly around our values," Youssef says. "Classic Finance was established with the philosophy that it is our privilege to help people reach their financial goals and we take our responsibilities very seriously in terms of delivering A-class service and personalised attention."
"It is not a program that would suit everyone, nor does every new entrant suits us."
Youssef adds that mentoring someone for two years is a big commitment and both mentor and mentee need to be comfortable with each other.
Shares everything
Since its inception, Classic Mentoring has exceeded Youssef's expectations in terms of the number of people it has been able to reach and mentor towards creating a highly profitable and efficient broking business.
The program has already mentored over 150 brokers, and around 50% of it is about setting up and running a business, which covers logistics, business structure essentials, marketing and lead generation, referral partners, compliance, business metrics and systems and processes.
The program's other 50% focuses on the technical side of broking, such as loan structuring and calculating borrowing capacity, to educate brokers on how to come up with customised solutions for customers.
Youssef doesn't hold anything back in the program. She shares everything she has learned and implemented in her own broking business.
"Sometimes people don't believe me when I say that," she says. "'Why would you give away all of your trade secrets to what is essentially your competition?' In my view, there is more than enough pie for everyone to get a slice and I'm happy to share what I've learned in order to help foster the next generation of successful brokers."
Youssef's team recently launched a new coaching program called "LINK", (Learn, Interact, Network, Grow), for program graduates and relatively older brokers who are going through growing pains or quite unsure how to move forward.
Youssef is also looking at mentoring entrepreneurs. Having been approached by business owners, particularly female ones, seeking mentorship, Youssef will soon launch workshops around key components in her book Fear, Money, Purpose.
"Classic Mentoring is continuously looking to innovate to provide not just mentoring to new industry entrants, but education to the wider industry and beyond," Youssef says.
Related stories:
Broker builds legacy and finds passion in Malawi-based charity
Drivers of Change