Honesty and monthly targets: A broker's formula for success

His business has partnered up with a big referral agency
Broker happy to share a slice of the pie as she continues mentoring

Beyond coaching new to industry brokers, she is now working with graduates and those with experience
SPECIAL REPORTS
2018 Commercial Lenders Roundtable
Top 10 Brokerages 2018
2018 Brokers on Aggregators
Stuart Turner, the associate partner of Findex, a professional advisory firm with 250,000 clients and 3,000 staff, breaks the yearly $50m threshold by providing new and existing clients with good old-fashioned first-class service based on trust and reliability.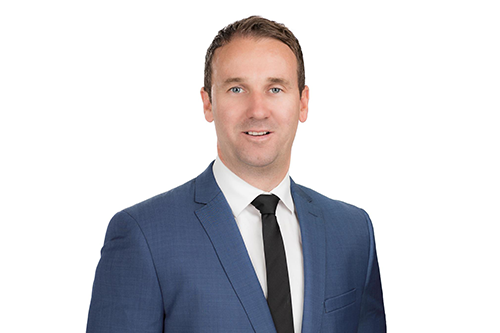 "Whilst sounding simple, it is a non-negotiable foundation for the solid, long-term relationships I have with my clients. They feel comfortable throughout the journey, from pre-application to post settlement, and they keep coming back as their needs change," Turner, a 2017 MPA Top 100 Brokers finalists, told MPA.
"Another part of my service is educating clients and referral partners on industry updates on a monthly basis. That way, they feel supported and confident that I'm in touch with current events, and they can easily call on me when new opportunities arise."
Turner's personal client base currently sits at over 600, and he's committed to working closely with each of them well into the future. His firm specialises in integrated solutions for people and businesses that transform as their needs do. With more than $17bn funds under advice, Findex has demonstrated expertise in audit, consulting and wealth management among others.
Findex, also offering the fifth largest accounting service in Australia, employs a differentiated approach that allows all its clients to receive the same level of service from the firm's over 110 locations across Australia and New Zealand.
"My client is always front of mind and there is no better feeling than to see them achieve their dreams of buying their first home, upgrading to their dream home or buying an investment property," Turner said.
When he began in the mortgage broking industry in 2003, Turner relied heavily on referral partners, generating 90% of new businesses from internal and external referrers. By 2019, 20% of his business came from those referral partners, with old clients returning to him to source new properties, to seek loan reviews and, most importantly, to refer friends and family.
"My greatest accomplishment is being known as a trusted adviser. This trust doesn't come from winning an award – it comes through the knowledge that over 90% of my repeat business comes from referrals and satisfied clients. Seeing this continue overtime instils me with confidence and optimism about my work and keeps me coming back," Turner said. "Trust means the client always comes first."
Along with the Findex team working together and sharing each other's expertise to find tailored financial solutions, Turner uses his 20-year experience in the third-party banking industry to negotiate great outcomes for clients. "I may be biased but I have the best support team in the industry," he said. "They are a crucial part of my business."
Always challenging himself, Turner will continue to step out of his comfort zone and work to achieve personal and professional goals in the short to medium term.
"Brokers hold the key for life-changing experiences for clients… this is an important role and I hope to continue doing it into the future," he said.
A family man, Turner makes sure he spends as much time with his wife and three kids as possible. He likes to start his day at the gym as it clears his head and pushes him to achieve personal and professional outcomes. When time permits, he plays golf.
Related stories:
Joining real estate network proves key to success for this broker
With right amount of pressure and fun: How this broker drives productivity