Taxes and red tape make up half the price of new homes

The government can collect almost $180,000-worth of taxes from a typical new house-and-land package
Taxes and red tape make up half the price of new homes

The government can collect almost $180,000-worth of taxes from a typical new house-and-land package
SPECIAL REPORTS
2018 Commercial Lenders Roundtable
Top 10 Brokerages 2018
2018 Brokers on Aggregators
Mortgage Choice Nowra owner Paddy O'Sullivan and his wife and business manager Kate had been enjoying watching The Stars of Nowra Dance for Cancer from a distance for two years until a nomination found him in costume and busting moves on stage last February.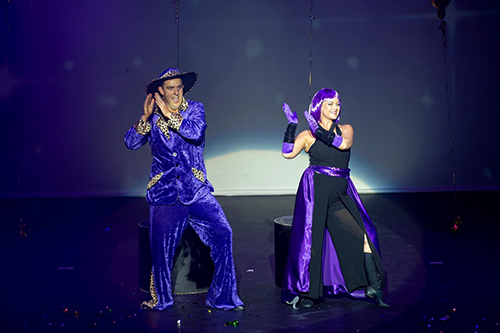 Organised by the Cancer Council, The Stars of Nowra Dance for Cancer is an annual fundraiser event where 10 to 12 business owners in a community are nominated to participate. Local entrepreneurs are paired with a dancer from a local dance school to raise funds for the event, with proceeds going directly to the cancer support unit at the Shoalhaven Cancer Care Centre.
"It was very much a team effort. Kate and I called upon all our business contacts, friends and family to help us raise funds. We even organised a Bunnings BBQ and sold raffle tickets," O'Sullivan, the 2017 MPA Young Gun of the Year, told MPA.
"Kate was there to support me every step of the way… she's at the centre of every process in our business. The success of the fundraising would not have been possible without her help."
After four months of constantly being online and on the phone requesting support, the couple, with the help of their Mortgage Choice Nowra team, were able to generate over $18,000 – the second highest amount the event has ever raised.
O'Sullivan, looking back with laughter at the most audacious thing he has ever done for a fund-raising event, said he had to put on a silly velvet purple suit and hat and walked around Nowra CBD knocking on doors to sell raffle tickets.
"It was silly and made people laugh, but I did get a lot of great responses from locals. At the end of the day, almost everyone had lost someone, or knows someone who had lost someone to cancer," he added.
O'Sullivan chose to support the Cancer Council because, like many Australians, he had been directly affected by the disease. At 18 years old, he saw his father suffer from multiple myeloma cancer, and just last year, he lost an aunt from an aggressive form of bowel cancer.
By getting involved with The Stars of Nowra Dance for Cancer, O'Sullivan saw how generous people can be. "It was heart-warming to see people donate what may look like a small amount to me, but I knew was a stretch to them," he said.
"It really touched me to see how many people are affected by cancer and how eager they are to help others."
Related stories:
Once an engineer, this broker now builds home ownership dreams
Brokerage helps save children and empower families in Tanzania