Special Report: Brokers on Non-banks 2019

After another year of tightening credit policies and campaigning for the future of mortgage brokers, non-banks have really stepped up their game
Private construction finance: a new tool for your lending box

How you can breathe new life into your business with a different product
SPECIAL REPORTS
2018 Commercial Lenders Roundtable
Top 10 Brokerages 2018
2018 Brokers on Aggregators
For this broker, helping people get into housing in Australia is not where the story ends. Although already regularly contributing to a charity organisation for many years, Mortgage Choice Fortitude Valley owner and manager Caroline Jean-Baptiste decided to become part of B1G1 Business for Good.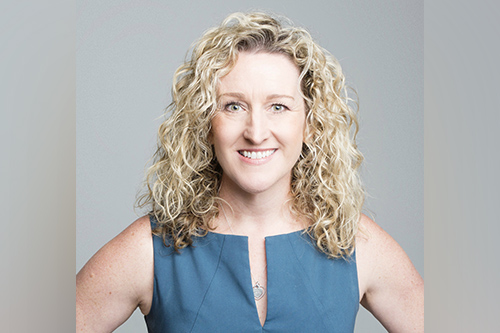 The support of this initiative allows her to reach more lives and support global projects such as in housing and healthier living.
B1G1 was launched in 2010 by a group of small business owners who had a dream to give back to society by just doing the things they already do every day.
Supporting charity with B1G1
Originally called Buy 1 Give 1, the not-for-profit organisation today helps more than 2000 businesses across the world achieve better social impact by enabling donation through their daily business activities. For instance, a business owner can decide that every time someone makes a sale, money goes to providing a meal for an orphaned child.
In Jean-Baptiste's case, with every connection she forms in her growing social media network, she generates a certain amount which she donates at the end of every month to a project of her liking. "I don't have to choose the same cause every single month," Jean-Baptiste told MPA.
With a starting amount of one cent, B1G1 partners can give to as many of the more than 500 projects as they wish.
"I can donate to build houses in Indonesia, help African families get access to clean water and provide blankets to the homeless in the U.S," she said.
"I can also help feed kids and provide them an e-learning facility. I can even choose to vaccinate dogs against rabies or lend library books… there's so many things you can do with various budgets."
A responsibility to others
Jean-Baptiste chooses to primarily support projects related to housing; apart from it being related to her role as a broker, she believes that living in a very privileged country she can have a much bigger impact on the living situation of other people — such as children who don't have a place to sleep at night or bags to carry to school.
"There are so many things in the world that we could be giving to. It just really depends on what you budget every month," Jean-Baptiste said.
She added that the people involved in B1G1 see more than just the value in having a business, they see the value in giving back in some way.
Related stories:
How one broker helps her female borrowers take control
Happiest Clients: Settling into a new life