For this broker, travelling is a "philosophical approach" to how he lives

It's purposeful spending that can attract new customers
Seizing the opportunities of open banking

"Data is the new oil" and the smaller lenders might end up leading the way
SPECIAL REPORTS
2018 Commercial Lenders Roundtable
Top 10 Brokerages 2018
2018 Brokers on Aggregators
Ever since two teachers set up charity organisation Forever Projects to help improve living conditions of families and save at-risk babies in Tanzania, they have seen people contribute their resources, skills and time to the cause. And as the charity grows, MoneyQuest Wollongong offers theirs.
MoneyQuest Wollongong owner and a 2018 MPA Top 100 Brokers finalist Paul Wright told MPA there are a couple of reasons why his brokerage supports Forever Projects. The main one being is that it gives "a hand up rather than a handout".
By contributing what's in their hands, volunteers — who could be a builder, designer or student leader — carry out various activities and events to raise money for Forever Projects.
"So basically, the Forever Projects support the carers who are supporting children. The program starts with crisis care for the baby, namely bottles, formula, medication, mosquito nets etc.," Wright said.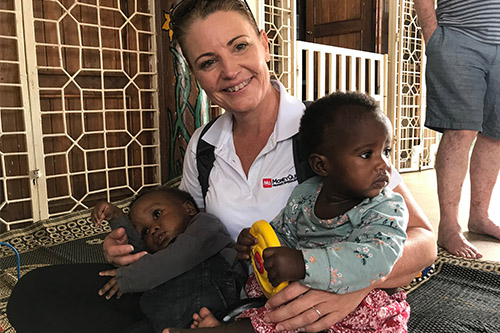 The carer of the baby attends weekly education sessions with their baby/or babies – Tanzania has the highest multiple births in the world. The babies are weighed to ensure they are thriving. They collect the babies' needs for the following week and receive education on things like nutrition, hygiene, business and budgeting.
"The social workers help the carers (be it mothers, grandmothers, aunties) establish their own small business, so they can be self-sufficient and afford to keep feed their children and keep them at home with them.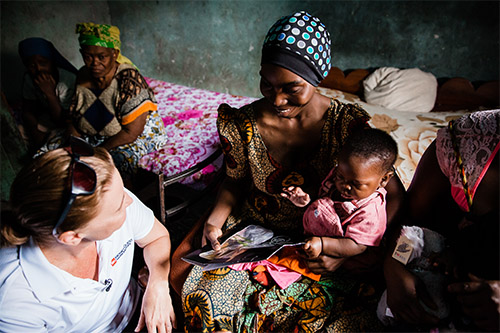 "We feel very strongly that it stops children from dying or being placed into orphanages unnecessarily and empowers women to care and provide ongoing support there for their family" Wright said.
The other reason is that every dollar Forever Projects raises goes to its cause and not to its administration expenses. They assigned people to take care of the latter. Wright's team is confident that every dollar they produce for the charity goes directly to improving the welfare of the babies and people in Tanzania.
MoneyQuest Wollongong takes a certain amount from its business fund each month and donates it to Forever Projects, both contributing to the core running costs and supporting a family. The brokerage also promotes the charity via social media and by having some of its merchandise given away as gifts to referral partners.
Wright's wife Julie recently took a trip to Tanzania with the founders of Forever Projects to check on the charity's work and how their contribution as a brokerage affects it.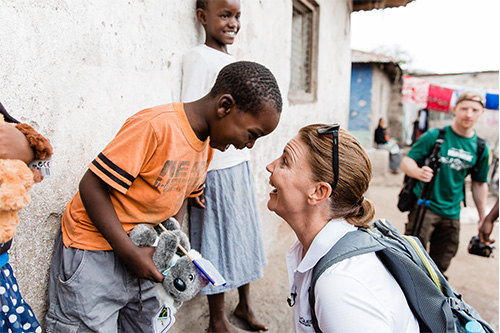 According to Wright, Forever Projects enables his team to show that they don't exist just to do business, but to give back to the community, both local and global. Apart from Forever Projects, MoneyQuest Wollongong also supports the local surf life saving club, wheelchair basketball team and the disability program of the Academy of Sport, among others.
Related stories:
Broker's event will raise funds for charity formed in son's memory
Keeping good mental health during days of uncertainty