We want 10% of the broker market

REA Group boss sets big target for growth
"Lenders aren't doing enough about SLAs"

Industry stalwart weighs in on the issue of blown-out turnaround times
SPECIAL REPORTS
2018 Commercial Lenders Roundtable
Top 10 Brokerages 2018
2018 Brokers on Aggregators
Another day, another low fixed rate offering – the competition between banks has been rife over the past few months as more and more battle to offer the best fixed rate. After a period of silence, last week, Commonwealth Bank answered the call of two of its big four opponents to bring its two-year fixed rate below 2%, while at the same time bringing up its four-year rate – the first fixed rate hike since October 2019.
According to MoneyQuest Wollongong broker Paul Wright, this could signal the start of a new trend in the fixed rate war.
"Typically, when you see one of the major banks make a change like we've seen CBA do, others do follow," he told MPA, pointing out that Bank of Queensland (BOQ) had also recently brought up its four-year fixed rate. "That leads me to think other providers will follow in the coming weeks. It says to me that it now appears potentially to be the bottom of where fixed rates are going to lie."
Read more: Mortgage rates set to rise in months – ANZ
He said his clients had shown plenty of interest in fixed rates recently despite variable rate loans traditionally rating as the most popular option. Since most of his clients have an offset facility, the bulk of them have opted to split their loans rather than fix rates completely.
"We're basically seeing virtually every client at the moment taking at least a portion fixed, where before, you'd have a higher portion who would take variable without a doubt, particularly when interest rates were dropping," he said.
Loan Market Geelong managing director Sarah Thomson said she too had recently experienced a surge in demand for fixed rates.
"The majority of people are usually on variable but we're finding, at the moment, more conversations around fixed rates because they are so low," she said. "I find a lot of single clients like to lock in rates because then they've got that surety of what their payment is every week or fortnight."
Both Thomson and Wright said low fixed rates were also proving a popular choice for property investors.
Read more: Understanding property investors
"It's quite compelling for an investor with interest only lending to take a fixed rate because they've got that security of knowing what their costs are for the investment by having that fixed rate, and they don't need any flexibility typically because they've got the flexibility on their owner occupier portion," said Wright, adding that lower repayments have also had a positive impact on investment cashflow.
"We're finding investors are starting to come back into the market. While the actual purchase price of a new property may be increasing, due to interest rates being at the level they are, the cost to hold that asset over the next three to four years is going to be zero, essentially, if their property is rented out at a reasonable return. With vacancy rates being where they are, as long as they're buying in a good location, they're going to be getting a decent return in comparison to what interest rate they are going to pay."
Thomson said she had been having in depth discussions with clients who were interested in fixing to ensure they understood the ramifications of breaking the fixed rate term and what could happen if the loan application is lodged without doing a lock rate first.
"Probably the biggest thing is going through the entire explanation with every client at the moment," she said. "You've got BID, you've got all these questions just getting the property and then you're talking about fixed rates, which is a whole conversation in itself."
While interest rates below 2% are no doubt attractive to a range of people, those with experience in fixing don't always share the same level of enthusiasm as those without, she said.
"I usually find for those who have had mortgage before, if they've had fixed and they've been burnt they won't do it again," she said.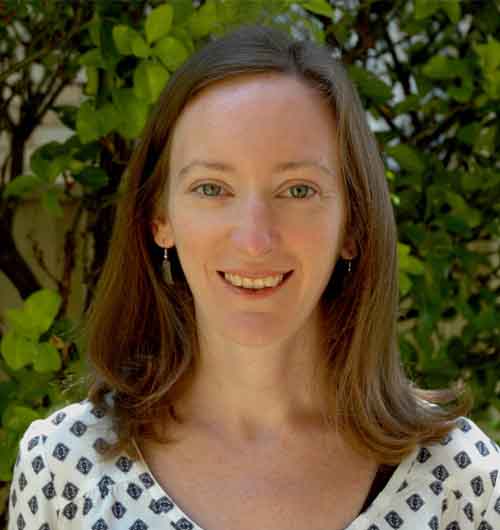 Kate McIntyre is an online writer for Mortgage Professional Australia. She has a wealth of experience as a storyteller and journalist for a range of leading media outlets, particularly in real estate, property investing and finance. She loves uncovering the heart behind every story and aims to inspire others through the artful simplicity of well-written words.
Email | LinkedIn
Related stories:
Pressure mounts on CBA, ANZ to slash fixed rates
Rate war rages on as lender slashes fixed rate to new low