How brokers can navigate heightened scrutiny on living expenses

Aggregator's new guide helps brokers "effectively and efficiently" assess borrower expenses and remain compliant
The lenders taking the lead

These commercial lenders are delivering on what the majors can't
SPECIAL REPORTS
2017 Aggregators Roundtable
2017 Brokers on Non-banks
2017 Brokers on Aggregators
Some say it will elevate professionalism and stengthen the value and service they offer clients
CONSUMER CONFIDENCE IN BROKER CHANNEL REMAINS HIGH
Brokers are still retaining a stronghold on the home loan market amid the increased scrutiny of the royal commission, according to the MFAA's quarterly market survey. The survey shows brokers generated 55% of new residential home loans in the March 2018 quarter, the highest share of any March quarter. MFAA CEO Mike Felton believes the data demonstrates that the broker channel is very sound, even in the wake of the Productivity Commission report. "The consumer does not have a confidence deficit in the broker channel. In the last three months it has continued to grow," Felton said.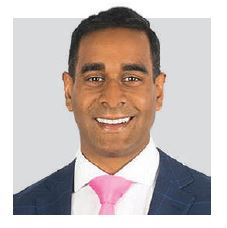 Aaron Christie-David
Managing director
Atelier Wealth
"Our business is embracing the industry scrutiny coming out of the royal commission. Our industry has low barriers, and the impact of tightening policies will ensure quality brokers continue to thrive while poor operators get squeezed out.
"We have a 'measure twice and cut once' approach, which means we minimise rework by being thorough with our applications, loan structuring and lender notes. This improves the quality of our submissions despite the level of compliance not getting any easier.
"We also manage clients' expectations by constantly updating them during the loan application experience. This means we're more high-touch and high-service than ever before."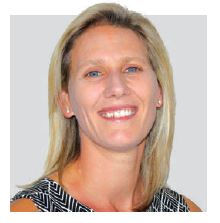 Michelle Kerr
Franchise owner
Nectar Mortgages
"The royal commission's scrutiny of our industry has had no negative impact on my business. Media reports have delivered awareness, but not a full understanding of the commission's findings to clients. Some new and existing clients have touched on our remuneration structure, but none of them have been negative. It has been purely to confirm that there is no out-of-pocket expense for the client.
"No client that I've met has had any issue with our remuneration structure. In fact, it appears to reinforce to them, and to me, why they continue to use brokers."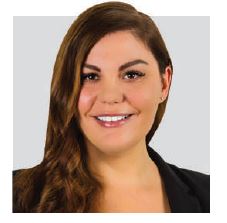 Bianca Patterson
Director
Calculated Lending
"While the royal commission has been shining a spotlight on the industry, the number of enquiries and the amount of customer engagement my business has received has actually increased.
"I have used the royal commission as an opportunity to initiate quality discussions with clients and referrers. The consensus is that there is now distrust of lenders, and the royal commission has cemented the need – more than ever – for brokers to act as consumers' intermediary because of our ability to offer outstanding service and advice.
"I see the investigation as the broking industry's moment to showcase its skill sets, market the value it offers, and increase its market share."