From teacher to broker of the year, Freeman treads a different path

Unlike many mortgage brokers, this one didn't start with a finance background
When should new brokers take on an assistant?

This Top 100 broker puts his success down to the team he has behind him
SPECIAL REPORTS
2018 Commercial Lenders Roundtable
Top 10 Brokerages 2018
2018 Brokers on Aggregators
Not many mortgage brokers start their career straight out of school. It's often a path that comes later in life after dabbling in other careers. But Otto Dargan has never been ordi-nary. As a result, neither has the company he founded in 2006 – Home Loan Experts (HLE).
"I briefly studied science at university, but I dropped out after six months," Dargan says. "I knew what I wanted to do, and broking didn't need a science degree. That said, I've always tried to incorporate scientific thinking into the way I approach broking. Being able to look at problems objectively and approach them methodically gives you a distinct advantage."
Dargan worked with another broker for four years, which he describes as a "great learning experience". But he realised that he needed to strike out on his own to achieve what he wanted, and eventually left to establish his own business in 2006.
"Originally, I didn't intend to grow it very much," Dargan explains. "I thought we might eventually expand to three staff! But we kept hitting our goals much sooner than I expected, and we had to keep growing to manage the demand from our customers."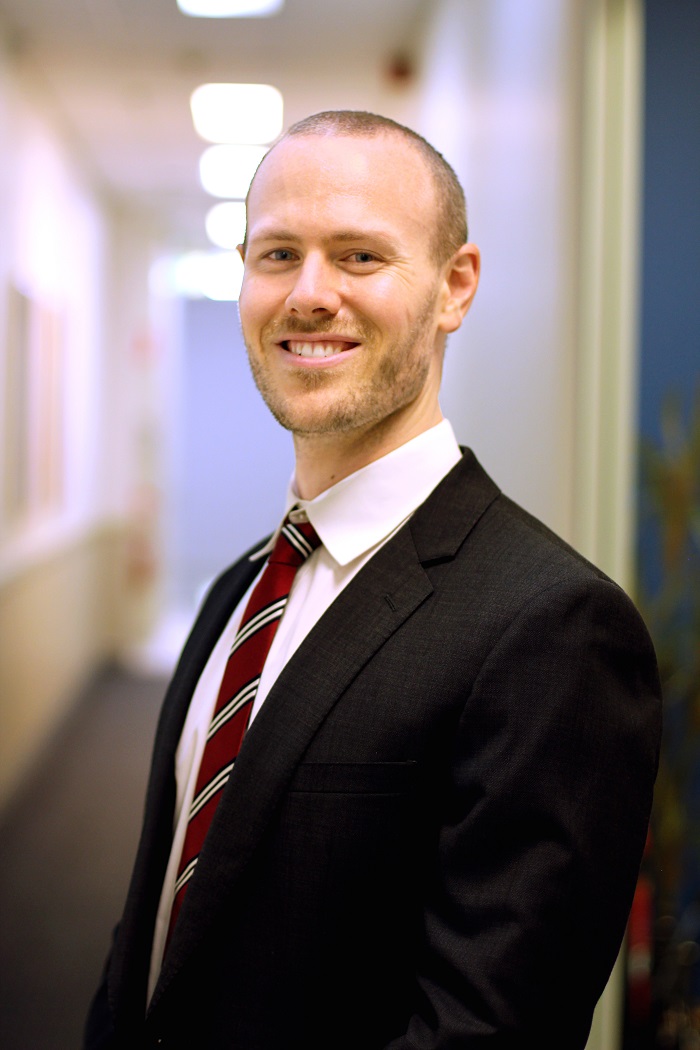 "I'm a strong believer that the challenges that you are facing are actually your greatest opportunities in disguise" Otto Dargan, Home Loan Experts
Within a few years, Dargan realised he would need to expand in other ways that he hadn't anticipated. In 2012 he went trekking in Nepal, and made friends with a local in the process. "I ended up offering him a job on the spot, and that's how HLE Nepal was founded," Dargan says.
Fast-forward eight years and the team in Nepal has grown to 170 staff, all helping service the needs of Australian clients and also providing support services to other mortgage brokers. Today, Dargan sees HLE as a business that is focused on helping people from all walks of life get into the property market – often first home buyers and people outside the normal lending criteria.
"We have a situation in Australia where lots of people are let down by the major lenders," Dargan explains. "Their personal situation might be complex, or they might fall outside of standard lending criteria. Personally, I love to be able to help someone get into the market when their bank has said it can't be done. That's when I know my work as a broker is making a real difference to someone else's life."
It's a desire to help that has been at least partially born out of Dargan's own business adversities. Less than two years after HLE was founded, the GFC hit, throwing his plans into "chaos". After all, it's when these challenges occur that borrowers are going to need help the most, to deal with the changing circumstances.

"The GFC was scary, but it ended up being a good thing for our business," Dargan says. "The market went crazy, and a lot of home-buyers needed help – the banks were all over the place, so the role of the broker became far more important as a result."
Dargan believes the role of the broker has only continued to expand in importance since then. Though changes haven't reached the scale of the GFC, the market has still had its ups and downs over the years.
"In the years since, we've transformed from being salesmen to being true professionals, and that's something I'm very proud of," he says. "Borrowers are better informed than ever now, but the complexity of the loan market has only continued to increase. Our skills are even more important now than they were in the GFC."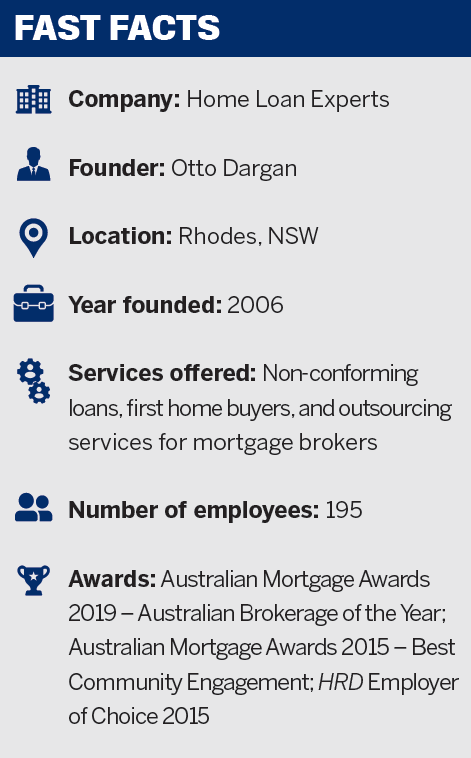 Dargan believes this trend is likely to continue, and this gives him pause for thought. The average age of an Australian broker is 54, meaning a big chunk are likely to be looking to exit the industry in the next decade or so.
"A lot of future talk about the broking industry is focused on tech, compliance and regulations," he says. "But truthfully, the biggest issue we're facing is a shortage of talent."
Dargan is also keeping a close eye on the the wider situation around the COVID-19 pandemic. The impact is only just beginning to be felt, and Dargan believes brokers need to create a pandemic strategy with a focus on health, business continuity, helping past clients and serving the community.
"The recent escalation of the COVID-19 pandemic puts brokers in a unique position to help soften the blow to the economy by being there for our customers when they need them most," Dargan says. "Most young people haven't seen a recession and aren't prepared for what is coming. As their trusted adviser, we're able to guide them through this difficult time."
Nonetheless, he remains optimistic about broking in the coming months and years.
"I'm a strong believer that the challenges that you are facing are actually your greatest opportunities in disguise," Dargan says.