CBA makes surprise move in fixed rate war

Its two year fixed rate has dropped below two percent but its four year rate has risen
Big Four Bank faces RBNZ action, could sell NZ arm

Banking, insurance, wealth could all go
SPECIAL REPORTS
2018 Commercial Lenders Roundtable
Top 10 Brokerages 2018
2018 Brokers on Aggregators
While over recent years the construction of dwellings in Australia had steadily declined, at the start of 2020 the outlook was positive. As the pandemic then took hold, economic uncertainty slowed demand for new builds, and the number of dwellings approved fell to an eight-year low.
Thankfully, the government announced its HomeBuilder scheme last June, and a sharp rise in dwelling approvals and construction finance followed. In fact, by the end of 2020 new house approvals were at their highest level since 1999.
New loan commitments for owner-occupier construction of dwellings also reached a record high of $3.52bn in December. Prior to 2020, the highest total loan value was $2bn less than this.
So, as demand continues, what are the opportunities in this sector for brokers? And what do they need to know about offering construction finance if they haven't worked in this area before?
Getting a loan for a construction project is a little different to applying for a home loan. Lenders assess construction loans by looking at the existing and future equity of the finished product. Rather than the borrower receiving all the funds at once, the loan will be progressively drawn down at various stages of construction.
Knowing what to look out for
La Trobe Financial chief lending officer Cory Bannister says lenders consider a few things when approving construction loans.For one, they need to know that the borrower can service the construction loan at the same time as paying rent or a mortgage on the home they are living in while the works are being completed. They also look at the capability and track record of the builder or developer in the case of larger projects.
Bannister warns that another thing to look out for is "overcapitalisation on projects".
"Often in the pursuit of their 'dream home', borrowers can spend a lot of money on items that add little or no value to the finished product," he explains.
"Whilst there is nothing wrong with having the best house on the street, lenders do give regard to the future marketability and saleability of the property and may be concerned where borrowers are investing a sum greater than they are likely to get back."
When applying for construction funding, borrowers will usually need to provide planning permits, building contracts, council-approved plans, the full list of specifications, evidence of builder's insurance, copies of related reports such as on environmental and hazardous materials, and any presales or pre-lease schedules.
There are also key terms and concepts associated with construction lending, and brokers need to become familiar with each lender's terms and requirements as they can vary from lender to lender.
Supra Capital, a private lender that offers senior debt for pre-development site funding and senior and mezzanine debt construction funding, prides itself on its ability to provide flexible and tailored financial solutions.
Its managing director, Adriana Zuccala, says brokers do need to be aware of a few risks, though.
"The biggest risks for construction lending are exposure to the financial security of the builder, and potentially the ability of presale purchasers to procure finance for settlements, which will generally be the exit strategy for the construction facility," Zuccala says. "Alternatively, if the construction facility is funded without presales, market risk."
La Trobe Financial finances construction of both residential and commercial projects, from simple renovations through to multi-dwelling residential and commercial development projects. Bannister says it's not just its products that set it apart from other lenders.
"We have a dedicated loan underwriting team of 20 specialist credit analysts responsible for assisting brokers and their clients to navigate the construction approval process, making it easy for those who have not yet developed strong experience in this area," he explains.
"Additionally, our credit team are backed by a team of 12 experienced project managers who work with borrowers and builders to ensure that projects are progressing on time and on budget, as well as ensuring that the builders are paid in a timely manner."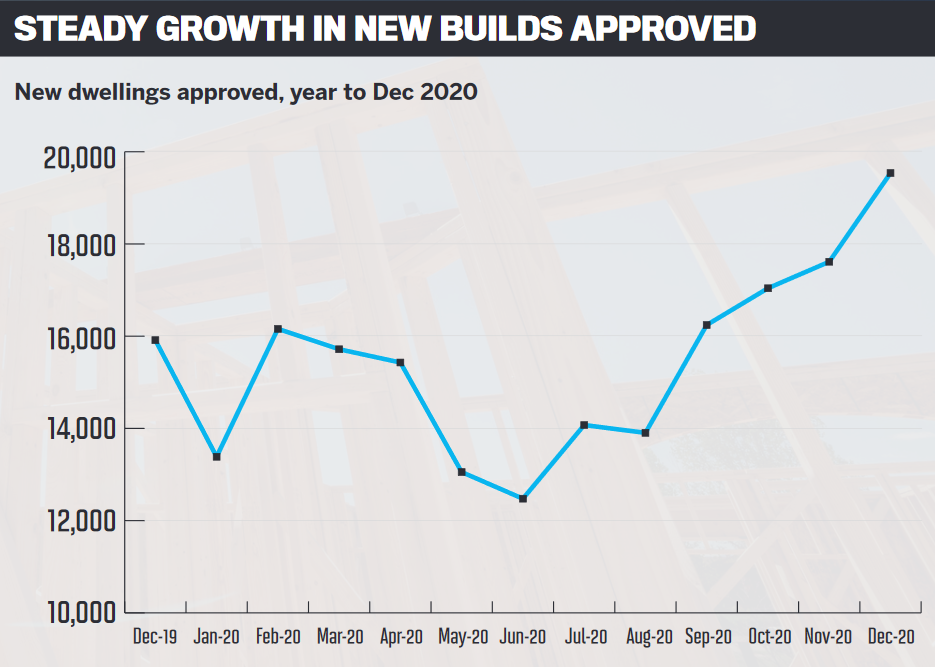 Opportunities for brokers
Ultimately, once a broker understands construction finance, being able to offer these loans is a great attractor of business.
"Noting that they are slightly more complex in nature than a regular home loan, this can mean that borrowers will seek the guidance of an experienced broker," says Bannister.
"Once you have successfully assisted a client in arranging their construction finance, brokers are likely to find that they have a client for life."
While many customers seeking construction finance will get in contact with brokers themselves, there are also things brokers can be doing to find potential borrowers.
Zuccala says borrowers may approach brokers for other things that can lead to a conversation about construction funding.
"A broker may consider discussing construction funding where a customer has requested land funding and intends to procure a permit during the facility term," she explains.
"This may indicate a requirement for construction funding at the expiration of the land funding, to assist the customer to develop the land once it has procured a permit.
"Similarly, if a customer has procured a permit and intends to market the land to obtain presales during the term of the facility, this will indicate a requirement for construction funding at the expiration of the land funding term."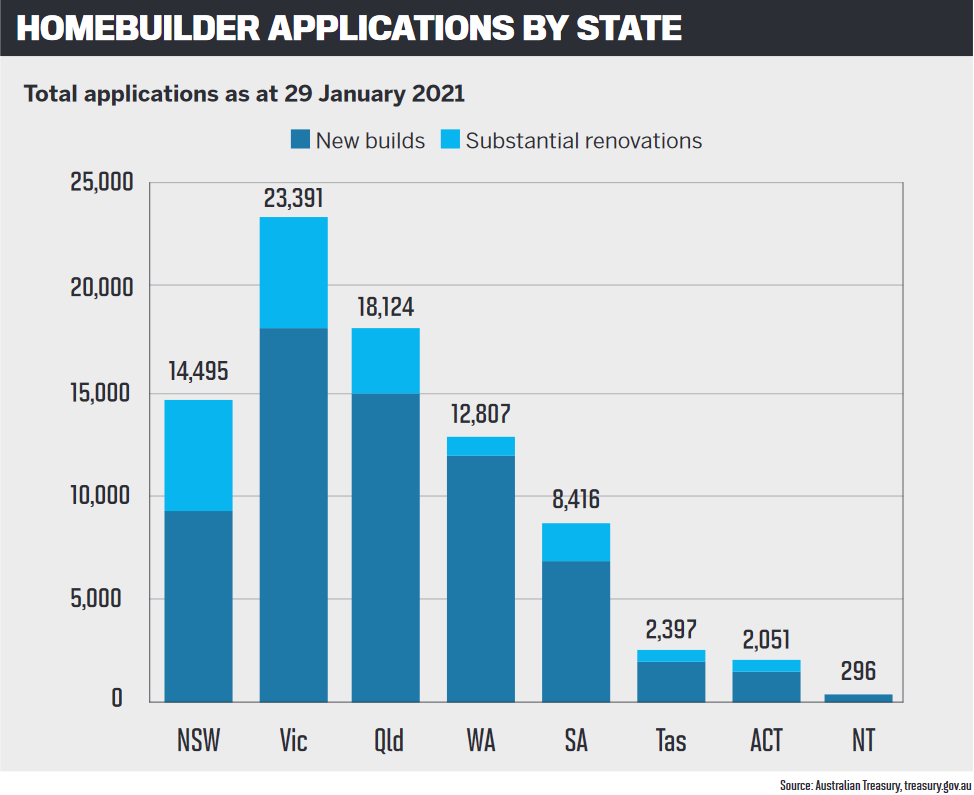 High hopes for construction lending
If Australia successfully overcomes the impacts of COVID, and positive government policy continues, Zuccala says growth in the construction space is likely to continue.
"Provided the impacts of the pandemic on the financial and property markets are not significant, immigration restarts, and unemployment levels do not deteriorate, we expect the construction market to steadily improve," she says. "Assuming the proposed vaccination programs allow a return to national and international travel by 2022, construction will continue to be strong."
Agreeing that the state of the construction landscape depends on factors like the COVID vaccine and the reopening of international borders, Bannister predicts the road to recovery will be long and challenging.
He says that while there are positives, like low interest rates, high levels of liquidity, and buyer demand exceeding supply, there are negatives that could present hurdles, like potential further outbreaks of the coronavirus.
"The key downside risk for 2021 is Australia's ongoing closed international border, which will slow demand for housing from immigration and temporary international student and worker populations," Bannister says.
"Considering these factors, we expect construction activity in the detached residential housing sector to perform well, with activity in commercial and high-density housing markets to be subdued until borders reopen. For brokers, we see a sizeable and improving opportunity in the detached residential housing space."