Leadership lessons from top gun, Daniel Di Conza

Acceptance Finance CEO, named in MPA's Global 100 list, chats to MPA about his success story
Brokerage saves the day for single mother borrower

The recently divorced mother of two was struggling to get finance from a bank
SPECIAL REPORTS
2018 Commercial Lenders Roundtable
Top 10 Brokerages 2018
2018 Brokers on Aggregators
Following the lender's latest rollout of a new product set, MPA talks to Bluestone's CEO about the evolution of the business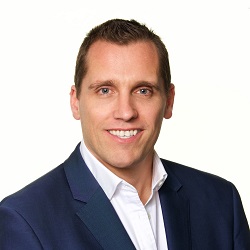 Name: Campbell Smyth
Company: Bluestone
Title: CEO
Years in the industry: 20
Career highlight: "I think when wetransacted with Cerberus, that was thestart of the highlight. Every day, as we donew things, and invest weeks and monthsin something to achieve an outcome, thatis a highlight for me. Getting the transactiondone was a great achievement in itself,and seeing how far we've come since theninspires me to push the business forwardto even greater achievements."
Career challenge: "Here's one that stuckwith me: A long, long time ago when I worked with a fund, I made an incorrect announcement on the ASX. I rectified it,but I didn't inform management and I didn't have the delegation to be doing that."
—
The last seven years have seen some big changes for Bluestone. Since re-entering the mortgage space in 2013, the lender has split from the Bluestone Group and was purchased by Cerberus in 2018. It then made its way from specialist lending to near prime lending and now into prime.
Overseeing Bluestone's evolution has been CEO Campbell Smyth. With a background in investment management, having worked at a hedge fund and life company for a number of years, he joined Bluestone in 2011.
The group was not writing mortgages at that time, so Smyth's job involved acquiring performing and non-performing loan portfolios until he took over as CEO in 2014, which put him in a prime position to lead the business as it went through its takeover.
"As long as we continue to improve and we'rebetter today than we were yesterday, then we're heading in the right direction"
Talking about that time, Smyth says he had to operate in a "neutral mode", working with both the seller and potential buyer of the company to ensure they had all the information they needed.
"That was a pretty big process," he says. "It did take up a lot of a 12-month period when your day job doesn't stop, because you've got to keep your business growing and running. But then you also have to facilitate a sale program."
In addition to working with bidders, he says he also had to make sure his staff were looked after. In 2012 there were only around 40 employees in the APAC business, but over the years this has grown to around 280.
During the sale to Cerberus, Smyth wanted to ensure there was certainty around opportunities for staff and that they were being continually updated.
"When you have potential change like that it can be a little unnerving for some people, so we tried to reassure the team as much as possible, and as it's turned out it's been a very positive outcome," he says.
The sale itself has also been a positive. Being backed by a group like Cerberus has meant that Bluestone can invest heavily in the business. Smyth gives the example of how much it's been able to allocate to technology: of the 280 employees, 60 are focused on that space, something it would not have been able to do before.
Bluestone also now has the opportunity to execute much larger-scale transactions and "throw its resources" at what it wants to do, such as its recent white label launch in New Zealand. The lender teamed up with NZ Financial Services Group and invested significantly in the product.
Having worked hard to win the contract for the white label product, delivering a successful outcome was not only "satisfying" but achieved results that were beyond Smyth's expectations.
"It felt great for me personally – but it's ultimately a team success. I think that's the key to it," he says.

"The fact that we actually executed it well, engaged well and are seeing the results is the bit I find exciting. Even more than that, my excitement is about where we can go and where we can take that. Generally, those things are only restricted by your imagination and your ability to deliver on whatever you imagine."
Most recently, the lender rolled out its new prime offering and replaced its entire product suite with a streamlined offering of four products – prime, near prime, specialist, and Specialist+.
Smyth says "binning" your old product set and replacing it with a new one is a daunting process.
"You do everything you can to ensure that when the old products disappear and the new products go live, you continue to grow and you don't restart the clock," he adds.
"There was a lot of work done in the months leading up to that launch to ensure as best we could that we were going to have the most successful uptake of the product – and as it turned out, we did. Without being complacent, I don't find that overly surprising; there's generally a very strong correlation between how much effort and care you put into something and the probability of it succeeding."
Bluestone's launch into the prime space took place in early November last year and resulted in the business seeing its biggest month of applications ever.
"If you turn your mind back five years, we were thought of as a more specialist non-conforming lender, and then we were near prime and now prime," Smyth says.
"There's a lot of brokers who Bluestone is now relevant to … It's about ensuring that that relevance is understood"
"It takes some time to get that message out to the market, and there's a lot of brokers who Bluestone is now relevant to, when previously we may not have been as relevant.
"It's about ensuring that that relevance is understood, and for that reason there's a more sustained and drawn-out growth period. We don't expect to see a big spike and then drop off; we actually expect to see that as we get to more brokers and as more brokers understand what we do we'll see continued increasing levels of flow."
As Bluestone continues to work with brokers, Smyth says that relationship has been an evolution. Bringing in new chief customer officer James Angus is the next stage in the non-bank's journey in terms of how it engages with the third party channel.
Smyth adds that feedback has often shown that working with Bluestone can feel "transactional" for brokers. This is something he wants to move away from, to focus instead on creating more genuine long-term relationships.
"As long as we continue to improve and we're better today than we were yesterday, then we're heading in the right direction," Smyth says.
"One of the things which we've done well and are doing even better now is taking on board and being quite open and candid about the feedback that we get. When you chat to another CEO of a lending business, they probably wouldn't tell you about what is relatively negative feedback, but for me that's the best feedback, because it allows us to improve."