Royal Commission impact will be "far and wide"

An SME lender has voiced concerns about the future of business lending
12 banking trends to anticipate in 2019

Artificial intelligence and attracting multi-generational talent are some of the things we should look out for
SPECIAL REPORTS
2018 Commercial Lenders Roundtable
Top 10 Brokerages 2018
2018 Brokers on Aggregators
From law to mortgages: How AFM's mortgage GM started managing people
1998: OVERSEES PARALEGALS
After going through a junior office traineeship at Gilshenan and Luton Lawyers, Troy McLachlan moved up to a managerial role at the ‑ rm, mainly looking after a team of around 40 paralegals and a range of clients that were predominantly non-bank lenders, credit unions and mortgage brokers. "For the first four years, I held various roles in settlements, stamping and registrations, and conveyancing. Then I moved over to the banking and finance team, where I held the role of manager, operations and relationships."
2006: DEVELOPS MORTGAGE PROFICIENCY
McLachlan built an impressive range of skills in the mortgage industry while working as a sales executive at Genworth Financial. He developed and nurtured new and existing relationships and was the main contact person for funders, credit unions and mortgage managers. He assisted in the preparation and delivery of presentations aimed to promote the benefits of LMI and Genworth in order to grow the company's market share.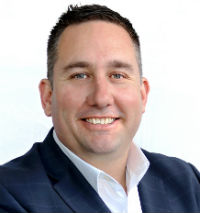 2007: GROWS THROUGH ADVERSITY
During a 10-year stint at Future Financial, McLachlan went from general manager to COO after the company's acquisition of a number of non-bank lenders. Navigating the GFC as a young general manager was a defining experience for McLachlan. It was also when he built his knowledge of mortgage management. Under his leadership, Future Financial later rebranded to Better Choice Home Loans. "During my tenure at Future Financial, I was able to ensure consistent results in achieving our performance objectives by continuing to build strong brand equity in a market that was challenging and tumultuous for many businesses because of the GFC."
2011: PURSUES DIVERSIFICATION
One of McLachlan's key responsibilities during his tenure at Future Financial and then Better Choice Home Loans was diversification. He trained employees to become experts in specialist lending and fostered strong relationships with key funding partners. His strong passion for technology saw him become one of the early adopters of fintech. He piloted a partnership with Simpology as early as 2011 and provided valuable insights into the development of Loanapp.
2018: DEMONSTRATES LEADERSHIP
McLachlan moved to Australian First Mortgage (AFM) as head of mortgage distribution. Being a natural leader and people manager has helped him improve staff­ productivity across the entire business by building employee confidence and identifying key areas in the business to improve upon. "My strong relationship with funders gave me the opportunity to further cement their partnership with Australian First Mortgage."
2019: and beyond SPEARHEADS TRANSFORMATION
AFM has commenced implementing greater efficiencies in the business via digital automation and technology upgrades. McLachlan has also launched a number of initiatives involving data usage and analytics. In addition to bene‑ ting operations in Australia, these improvements are strategically important in establishing AFM's presence in Clark in the Philippines.
"We are looking to drive greater efficiencies and improvements to our business so we can remain industry leaders in service and customer experience, and ensure AFM's continued growth"