Could new credit rules threaten broker market share?

This broker believes the removal of responsible lending laws could create a channel conflict
Is now the right time to fix interest rates?

Or could there be lower fixed rates on the horizon?
SPECIAL REPORTS
2018 Commercial Lenders Roundtable
Top 10 Brokerages 2018
2018 Brokers on Aggregators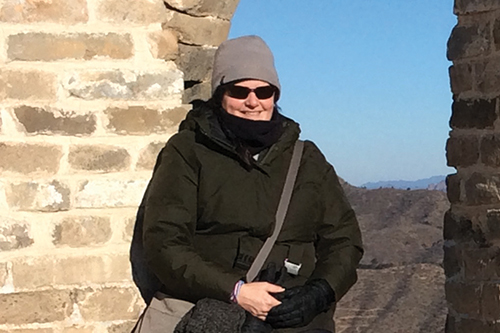 Having learnt about so many different places and cultures in her early years, from school and television, Mortgage Choice broker Debbie Worthington used to feel almost claustrophobic growing up in a small Sydney suburb. As a teenager she dreamed of going abroad, and in 1988 she made her first trip to the UK, Europe and Egypt.
That was when she set a goal to visit all seven continents, which she achieved in 2019.
Worthington says she has only ever had one passion, and that is to travel.
"The excitement of discovering new places, ancient history, art, architecture and wildlife was what I wanted," she says.
After travelling to 44 countries around the globe, she says it's hard to pick a favourite, but some standouts were Borneo and the Galapagos for their wildlife, the USA for architecture, the Northern Lights in Finland, and the Terracotta Warriors in China.
Her most recent trip was to Antarctica at the end of 2019. Stopping at various spots along the journey, Worthington saw whales, penguins, seals, icebergs and incredible scenery, and climbed glaciers and visited research stations before swap-ping the -15°c temperatures for 40°c in Buenos Aires and at Iguazu Falls.
While 2020 stopped her from going very far, she says Africa and an Arctic cruise are high on her list when it's possible to travel again.