5 secrets to writing winning award submissions you need to know

With Australian Mortgage Awards nominations now open, a marketing expert reveals all
5 secrets to writing winning award submissions you need to know

With Australian Mortgage Awards nominations now open, a marketing expert reveals all
SPECIAL REPORTS
2018 Commercial Lenders Roundtable
Top 10 Brokerages 2018
2018 Brokers on Aggregators
Building business as a commercial broker
The value of diversification remains an increasingly important discussion in the modern broking industry.
Traditionally, Australian brokers have oriented themselves towards residential lending while commercial has been the domain of the banks.
But the tide is starting to turn; the recent downturn in the Australian residential market is starting to encourage brokers to have a broader approach to their portfolios.
There are other contributing factors too. While the full extent of the fallout from the royal commission is yet to be realised, there have already been changes.
The major banks are beginning to tighten their lending policies, or are simply refusing to deal with loans below a certain size.
This has placed borrowers who do not fit the traditional mould in a difficult position, particularly if they are SME owners, self-employed or borrowing in an SMSF.
As a result, customers who might have traditionally gone direct to the banks are in search of expert advice from professionals.
Non-banks and smaller lenders – many of which already have close relationships with brokers – are also stepping up to help meet these needs for finance.
Brokers who are able to provide the bespoke care that these non-traditional customers require will be the most likely to thrive as the broking market continues to change.
Lender's Take
Q: How are you supporting/educating brokers who want to diversify?
Liberty has an extensive BDM team who run numerous training sessions to help equip brokers with the skills they need to start branching out.
Additionally, brokers are always welcome to sit down with underwriters and tour the commercial department. We want brokers to know there's no mystery around the topic.
We want – no, need – brokers who are advocates of commercial lending to their clients.
Q: What opportunities are there for brokers, whether they are already in commercial finance or want to start diversifying?
One of the biggest opportunities is aiding small business owners with cash flow – it's a major issue for smaller traders. Brokers have an opportunity to help them get the finance they need, all while building a better relationship with the client for future transactions.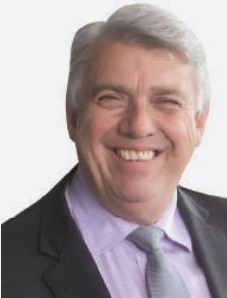 John Mohnache­ff
National sales manager,
Liberty
What is commercial property?
Some reluctance to get involved in the commercial property space can stem from a lack of awareness of what actually constitutes 'commercial property'.
Generally, the term is intended to cover office, industrial and retail spaces. However, it also extends to other mainstream commercially utilised properties, such as childcare centres, medical and professional centres, boarding houses, serviced apartments, motels, clubs and pubs.
Additionally, there may be some overlap between residential and commercial, particularly when it comes to rural/ agricultural properties. In these cases, the nature and purpose of the property is for dual residential/commercial use.
At a glance, it would seem that residential and commercial lending would have drastically di­fferent requirements due to the diverse nature of the properties involved. However, as Peter Vala, general manager partnerships and distribution at Thinktank, points out, there isn't much difference between self-employed residential lending and commercial lending.
"The process is similar, and while the products, eligibility and serviceability might demonstrate differences, there are common underlying credit considerations and deal construction principles," says Vala.
Lender's Take
Q: How has the royal commission affected ING's lending policies?
Our underwriting standards have always been thought through to ensure borrowers are best placed to meet their repayment commitments.
Q: How are you supporting/educating brokers who want to diversify?
Currently we run a full-day workshop which serves as an introduction to commercial lending.
We're looking at ways to make it more accessible to brokers, maintaining a hands-on feel rather than simply putting it online.
A smaller workshop allows questions to be more e­ffectively handled.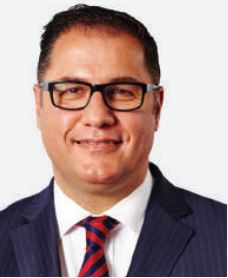 John Kolyvas,
National sales manager commercial,
ING
Seeking stability in diversification
Many brokers still have concerns about the potential risks associated with diversifying and fi nd the transition process daunting, which puts them off­ getting involved. But diversifying can in fact provide additional stability for a broker, helping insulate them against tougher markets in an individual field within their portfolio.
The past 12 months have seen dips in the residential market, yet the commercial market has been largely una­ffected. The two operate in separate cycles without competing with one another, notes John Kolyvas, national sales manager commercial, at ING.
"The commercial space has stayed pretty consistent really," says Kolyvas.
"It didn't see the same rapid growth as in residential property values over the last four to five years – but likewise it hasn't experienced the same downturn."
The last 12 months have also seen non-banks continue to expand their market share as banks have adjusted their risk appetite, pricing and products.
"We are seeing increasingly broad acceptance by brokers and consumers of non-banks generally, especially where a borrower who has always been a bank customer is now finding it much more di cult to obtain finance from the banks," says Cory Bannister, vice president/chief lending officer at La Trobe Financial.
While it's likely that things will revert to how they once were, he believes this will take some time.
And he remains confident that the non-banks will instil long-lasting confidence that they are a viable ongoing alternative for all seasons.
"Tremendous opportunities will prevail over the next 12 months for both brokers and non-bank lenders in the commercial property space," says Bannister.
"Consumer demand for commercial property finance is incredibly strong, as many of the traditional supply channels are heavily restricted and some closed altogether."
Getting started
Complexity within these loans is frequently a matter of scale: as the parties to the loan become more numerous, working out servicing can become more complex. This can also occur if the loan size increases or the nature of the security goes outside of the standard processes.
"While more sophisticated commercial property lending does require a certain level of expertise, it's a skill set that can be learned over time," says Vala.
"It begins most readily with simpler, self-employed transactions."
It's also crucial to develop relationships with lenders outside of the big banks. While smaller lenders and non-banks have always been there, recent years have highlighted their ability to meet needs that won't be met by larger organisations.
Most lenders provide education services to help brokers get to grips with branching out into new areas, and demystify the lending process for them. From a practical standpoint, they also present opportunities for brokers to de-risk their clients' banking. "Working with multiple lenders provides more opportunities and more choice for clients," says Kolyvas.
"Some brokers try to keep individual clients aligned with a single lender, which is easier but may not always result in the best outcome for their clients."
Rather, Kolyvas suggests, brokers should see themselves as a central manager of their clients' loan needs. Vala also suggests that brokers should look within their own client networks for a starting base. After all, many of them will have commercial as well as residential real estate needs.
"For those brokers who either have self-employed and SME clients in their network or avenues such as professional referral partners to access them, there has never been a better time to look at getting more involved in commercial," says Vala.
The importance of good old-fashioned advertising can't be discounted either.
John Mohnacheff, group sales manager at Liberty, believes that brokers need to get better at marketing themselves to prospective commercial clients. After all, if potential customers aren't aware that they can use a broker's services for these transactions, they're not likely to ask. Currently, the number of commercial property loans going through brokers is minimal.
"SMEs tend to go to their accountants and then to the banks," says Mohnacheff.
"Brokers haven't always promoted their commercial capabilities very e­ffectively, so the banks remain the go-to option." Social media, peak bodies and more traditional forms of advertising can all have benefits, notes Mohnache­ff.
"Broking has a major foothold in residential loans, but it didn't start that way," he says.
"Brokers need to put themselves out there if they expect to capture the commercial market."
Lender's Take
Q: Residential lending has taken a hit, but what have you seen in the commercial property space over the past 12 months?
While house prices and housing finance softened over the past year or so, traditional commercial property finance has remained in strong demand. With consistent GDP growth, low interest rates and low unemployment, the economy has remained resilient through to 2019 and with it activity in property, equipment and most other forms of commercial finance.
Q: How are you supporting/educating brokers who want to diversify?
We work closely with all the major aggregators in running or contributing to professional development, information and education events mostly in person but also via webinars. We also conduct our own more targeted sessions that go into other high-value-add areas such as prospecting, deal identification and conversion as well as mentoring.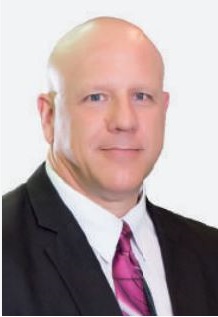 Peter Vala,
General manager partnerships and distribution
Thinktank
Lender's Take
Q What opportunities are there for brokers, whether they are already in commercial finance or want to diversify?
Finance brokers have a golden opportunity to increase market share in the wake of the major banks' credit tightening and product simplification strategy. For brokers not yet operating diversified businesses, the time to move is now, as monoline businesses post-Hayne royal commission are likely to get left behind in the wake of full-service, diversified broker operations.
Q: How are you supporting/educating brokers who want to diversify?
Our suggestion for new finance brokers looking to enter this market is to keep things simple initially, starting with non-complex transactions to build confidence and experience. Another critical component is that of alignment, with both your aggregator and your chosen lender, as both should be able to guide you through the process as part of their value-add strategy.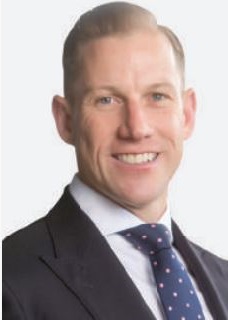 Cory Bannister,
Vice president/chief lending o­fficer
La Trobe Financial
2020 and beyond
With 2019 almost at the halfway mark and the financial year drawing to an end, it's prudent for brokers to consider their future plans. The regulatory environment around loans is likely to undergo changes as recommendations from the royal commission are placed into legislation, but demand for commercial property in Australia remains strong, and more specialists will be needed to help consumers negotiate the complexities of the modern loan environment.
Having strong fundamentals in play and a willingness to learn are essential qualities for the mortgage broker as the market enters a new phase. For those who are well equipped with these, the future looks to be a bright one.