CBA loan officer faces court over $3.75m embezzlement claims

"I wasn't the only one. I was taught how to do it"
SPECIAL REPORTS
2018 Commercial Lenders Roundtable
Top 10 Brokerages 2018
2018 Brokers on Aggregators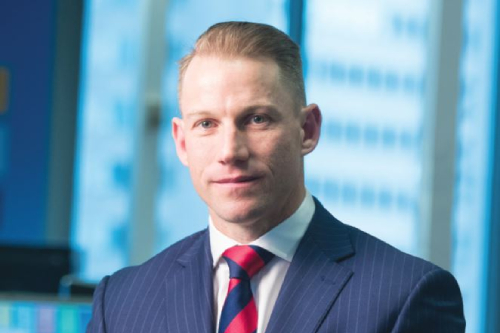 The best part about being senior vice president and chief lending officer for La Trobe Financial is the ability it gives you to make a difference in the lives of borrowers – particularly those who have been overlooked by the major banks. These are the thoughts of Cory Bannister, who made the Mortgage Global 100 for the second year running in 2020. He spoke with MPA about what it means to be honoured on the international stage and why non-bank lenders are crucial in the current environment.
Bannister started his journey with La Trobe Financial more than 20 years ago, working in a range of roles, including lending manager, credit and funds manager, business projects manager, portfolio manager, head of credit, and executive head of distribution.
He said the thing he loves most about his current role within the lending landscape is being able to make a difference to brokers and borrowers.
"Often for us we're able to assist in credit with the applicants who have been overlooked by major institutions, so it gives me even greater satisfaction knowing that we're playing a huge role in making credit available for more Australians," he said. "We're not just competing with a part of the landscape that's actually well catered for already, we're actually putting solutions in the hands of those who need it."
Non-bank lenders such as La Trobe will be particularly important if the responsible lending guidelines are changed, he added.
"Right now, you've got a dynamic where the major banks are pursuing a much narrower and specific segment of the market which is typically the super prime and vanilla home loan," he said. "We think that's likely to intensify further if the mooted responsible lending guidelines be repealed."
Added to this, the uncertainty around the nation's economic recovery from COVID-19 will likely see an increase in demand for non-bank lenders as small businesses and self-employed people find their feet again, he said.
Bannister's contribution to the industry made him a suitable candidate for MPA's Mortgage Global 100 for 2020, a list spanning the US, Canada, Australia, New Zealand, and the UK. He said being recognised in the list again this year was a real honour.
Read more: Mortgage Global 100 revealed
"I feel both privileged and delighted to have been recognised as one of the Mortgage Global 100 again in 2020 – really joining what is a formidable and talented group of industry professionals that I admire and respect greatly, all of which are really making a positive difference in helping to drive change across the sector both domestically and internationally."
He added that brokers play a crucial role in the industry and is thankful for the channel's contribution and support.
"Brokers are the lifeblood of our lending business," he said. "The financial landscape is likely to remain complex and uncertain and Australians will need support and guidance of both brokers and NBFIs to ensure that credit is appropriately provided.
"To that end, we stand ready and willing to assist brokers and their clients during the rebuild phase of the economic recovery and beyond."
Related stories:
Australia claims fifth of Mortgage Global 100