Broker puts on dancing shoes to fight cancer

Donning a silly velvet costume, this broker was able to raise over $18,000
Taxes and red tape make up half the price of new homes

The government can collect almost $180,000-worth of taxes from a typical new house-and-land package
SPECIAL REPORTS
2018 Commercial Lenders Roundtable
Top 10 Brokerages 2018
2018 Brokers on Aggregators
Since finishing school over twenty years ago, Le Trobe Financial senior manager of client partnerships Chris Meaker has been involved in finance and has never ceased to enjoy working with brokers and helping them grow their business.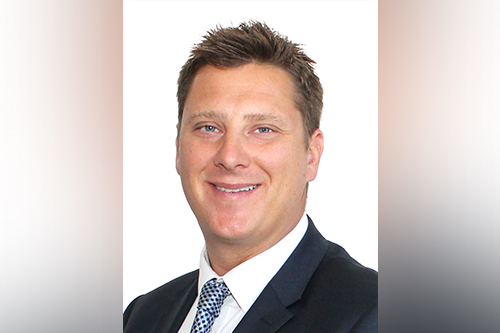 "I'm always available no matter what time to assist my brokers," Meaker told MPA. "I have a lot of experience within the industry and brokers trust me with their customers. I'm always happy to workshop scenarios with them. I also offer regular training sessions to expand their knowledge about our products."
According to Meaker, educating and helping brokers diversify is key. As more customers require alternative finance options, brokers need to specialise in other business areas, not just residential. La Trobe Financial offers a diverse range of products, which include commercial, development and SMSF to name a few. "My challenge is to ensure every broker is across our entire product range so they can help more of their customers," he said.
Meaker said he strives to meet as many brokers as possible each working week – whether via face-to-face, large conferences, or webinars. And while he continuously educates his brokers and keeps them updated with industry news and trends, he always looks for new ways to sharpen his knowledge not only within La Trobe Financial but also within the financial industry in general.
"The more information I can share with my brokers, the more equipped they will be for their customers," he said.
When confronted with highly complex scenarios, Meaker can count on his credit team to come up with the proper decision and explanation for his clients. According to him, it is better to delay a decision if that would make brokers feel secure that the deal they're about to submit can be done.
According to Meaker, good brokers communicate with their customers and make them aware of the process involved in the loan application because a home loan is "fairly complex" and one of the biggest transactions they will ever make in life. For him, good brokers work closely with their clients at every stage of the loan journey and follow La Trobe Financial's loan checklist before submitting a deal.
"I still see too many applications missing critical documents – this will only delay the deal from being assessed by our credit team," he said.
Meaker has just welcomed his second child into the world, so he doesn't have much time to spare for anything else outside work. But when he does get extra time, Meaker likes to run. He is currently training to do a half marathon.