Construction finance: To presell or not presell? That is the question

John Dickinson looks at the hurdles facing developers at the moment
How to help your first home buyers as numbers grow

The number of new buyers has reached its highest level in a decade
SPECIAL REPORTS
2018 Commercial Lenders Roundtable
Top 10 Brokerages 2018
2018 Brokers on Aggregators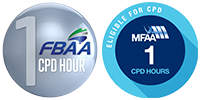 Hundreds of brokers have already registered to join the first MPA Leaders Live discussion for 2020 –the Non-Major Banks panel.
The live-streamed panel tomorrow will see the senior representative from Suncorp, Bankwest, ING, BOQ and Citi share candid insights on how they are responding to market conditions and how these affect brokers and their clients.
Some of the questions the panel will address include how the non-majors address channel conflict, where they stand on broker remuneration and how they are keeping up with the rise of fintech and neobanks. Brokers can also submit their questions before and during the panel discussion.
Don't miss the chance to be part of this essential industry conversation, happening tomorrow, March 10th at 12:30pm AEDT, and is accredited 1 CPD point by FBAA and MFAA.
Register now
MPA Leaders Live can be viewed via the MPA website.