Big four commercial lender now succeeds in market segment as a broker

His team once helped clients who had been abandoned by a major bank keep their home
Most dynamic role: Why this BDM enjoys working with brokers

Embracing industry changes is what keeps him and his brokers going
SPECIAL REPORTS
2018 Commercial Lenders Roundtable
Top 10 Brokerages 2018
2018 Brokers on Aggregators
Although his lending experience spans most industries, Green Finance Group (GFG) director Daniel Green chose to specialise in pub and hotel financing, working with a wide range of clients, from family-owned local pubs and high-end wine bars to some of Australia's largest hoteliers and developers.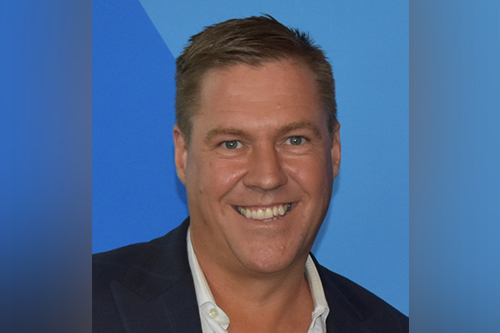 Before establishing GFG in 2010, the 2019 AMA Pepper Money Broker of the Year (Specialist Lending) finalist worked for a number of major lenders, progressing to senior management roles with Suncorp, Bankwest and Westpac where he eventually became responsible for shaping bank policy on the hospitality industry. He now aggregates under Loan Market, and was the first to take part in its Bring Your Own Brand model.
"It was only natural for me to build my specialty based on my existing knowledge. It's an industry that is dynamic and interesting. The people in this space are so passionate about what they do and that is quite contagious," Green told MPA.
According to him, to remain at the bank and avoid risks instead of going out on his own ten years ago would have been easy, but he has never looked back since. From a one-man band, he was able to build a team wherein each member thrives while growing a business they are proud to be part of.
"Just continuing to enjoy what I do is an accomplishment. I thrive on the pace, the people, the diversity of the business — no day is the same and I'm still loving the challenge," Green said.
In 2017, the brokerage moved to another aggregator which coincided with some changes to its key staff; but it was able to ride out the challenge and ended up improving its year-on-year volume.
Established reputation
With approximately 75% of GFG's businesses coming from referrals, either from existing clients or via a network of business associates, Green believes his "reputation as a go-to specialist" in the hospitality industry is established.
He has built a strong referral network over the years through clients, former colleagues or business associates he was introduced to. "I think I demonstrate my ability to get the job done efficiently, pro-actively and in a cohesive manner; then the recommendations come naturally," Green said.
He added that as the pub and hotel space is dominated by clients looking to refurbish or expand their establishment to remain fresh and maintain customer loyalty, it provides him with a high volume of repeat business.
No magic bullet
There is no magic bullet to maintaining their yearly loan volume, according to Green. Just hard work, with great focus on consistency in action and processes. "I do what I'll say I do when I say I'll do it," he said.
Green has reached the point where he assists second and third generations of families, and both clients and referrers know they can contact him any time with an assurance of getting a response. He adds value to his extensive network of business partners by educating them with industry conditions and changes via events or one-to-one contacts.
Business growth by recruiting professional brokers has been a big focus for Green in 2019. According to him, while it is not an industry-specific challenge, finding people with the right experience can be tough because it requires using his most limited resource — time.
"The GFG Team is an incredibly hard-working and diverse crew. It's really important to me and to the business that new team members not only add value in terms of their own finance speciality and experience but also add to the team dynamic," Green said.
"I'm always talking to potential team members and I appreciate that finding the right people takes time."
Representatives everywhere
GFG has expanded outside of Brisbane. It now has representatives in the Gold Coast, as well as central and north Queensland, with a view to expanding interstate.
Before the year ends, the brokerage will move into a new commercial space in Brisbane's inner-city New Farm. The move is set to expose its team to a mix of commercial businesses and high-density residences on a local level. In the short-term, Green aims to cement GFG as the go-to brand for everything finance related in the area.
Connecting with local businesses and enhancing GFG's digital and traditional marketing efforts will be a "big focus" for Green in 2020, and he is looking forward to the challenges they will bring.
Green loves to hang out with his young son and their extended family when away from work. When planning holiday trips together, they almost always include a beach. "We are Queenslanders after all!" he said.
Related stories:
''Standard internal charter'': How this brokerage creates satisfied customers
"Never just to get clients": Why this new broker likes to network