How a financial "gift" could turn into a nightmare

When preparing a gift letter, a solicitor should be involved to protect brokers and clients, writes Stephen Dinte
"Surprise and delight" gift program helps this Top 100 broker stay top of mind

The brokerage also chooses a new theme every year, which helps guide and motivate staff
SPECIAL REPORTS
2018 Commercial Lenders Roundtable
Top 10 Brokerages 2018
2018 Brokers on Aggregators
Today's first home buyers are facing their fair share of complexities, and brokers are being called upon to calm their nerves
Most first home buyers are understandably nervous when looking for a loan. But those currently on the search may be particularly apprehensive thanks to a combination of unsettling issues in the market.
From the impact of cooling property prices to worries about how they might meet ever-tightening lending criteria, there are countless questions keeping inexperienced borrowers up at night – and it often falls on brokers to fill in the blanks.
Of course, the task isn't always as straightforward as it may sound, and plenty of first home buyers end up feeling overwhelmed, frustrated, and unlikely to return to their broker for future business. However, it doesn't have to be that way – if brokers can make first-time buyers feel secure, informed and in control, they can win over a customer for life. So what's the secret to pulling it off?
"We have found that one of the most important things to focus on with first home buyers is education, and this has never been more important in the current environment," says Simon Kahl, general manager of Perthbased brokerage The Loan Company.
As the mortgage broking arm of residential building giant BGC, The Loan Company has a strong focus on first home buyers; in fact, the cohort represents close to 80% of the firm's total business, so Kahl is no stranger to the challenges of assisting inexperienced buyers.
"First home buyers tend to have a limited understanding of the borrowing process, so the first thing we do when meeting with new clients is talk them through how home loans actually work, before guiding them through their various options," Kahl tells MPA.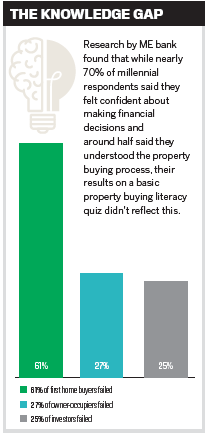 Mathew Patterson, head of broker sales at ME bank, agrees that education is crucial and can help brokers demonstrate their value proposition.
"Educate first home buyers on all the dynamics in play and the opportunities and threats these market dynamics pose," he says, using the current buyer's market – which has dampened volume and prices in some regions – as an example.
"Some buyers may want to consider waiting to see what the market does next, or they may want to drive a harder bargain," he says. "It depends on their individual circumstances."
Even when clients aren't immediately successful or discover they can't yet a­fford a mortgage, brokers can still show their value by providing further support and education, says financial giant ING.
"This is an area where tough conversations may need to be had," said a spokesperson on behalf of the bank.
"What we are seeing, though, is that strong brokers use this as a time for knowledge-sharing and setting clients on the right path for homeownership in the future."
By coaching clients on what they need to do to qualify for a home loan in the future, brokers are able to move the relationship from a transactional one to a meaningful one.
"We have found that one of the most important things to focus on with first home buyers is education" – Simon Kahl, The Loan Company
"If clients aren't approved in their first attempt, brokers should use this as a teaching moment and educate clients on what they need to change moving forward in order to present a stronger financial position," ING says.
"This is creating strong broker-client relationships, and while there is no immediate remuneration for these brokers, they are creating lifelong clients here and becoming trusted advisers."
Of course, with first home buyers requiring more guidance, typically over a longer period, it's understandable that many brokers choose to focus on other client groups, such as investors. However, neglecting the cohort altogether could be a big mistake.
"With the market cooling and APRA's investor-focused lending restrictions taking effect, we expect many investors to be sitting tight and considering their options," Patterson tells MPA. "There will naturally be more first home buyers in the market, which is why it's worth brokers thinking about how best to service first home buyers."
According to the ABS, first home buyers accounted for 18% of owner-occupier home loans written in July 2018, and figures have been consistently strong over the past 12 months.
"First home buyers are coming back into the market after years on the sidelines," Patterson says. "The break in rapid house price growth will allow first home buyers previously priced out of the market to find affordable entry points, although strong activity will continue in affordable areas."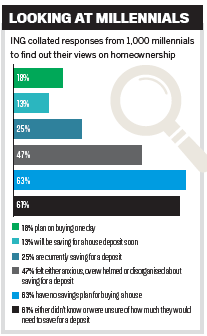 Unsurprisingly, as an increasing number of brokers begin to recognise the business potential of assisting first home buyers, many are looking to aggregators and lenders for additional support.
For The Loan Company, which has partnered with aggregator PLAN Australia for the past three years, this support includes the Podium learning academy, which features a variety of seminars and webinars as well as tools and templates.
PLAN also helped the brokerage develop a customised version of the platform specifically tailored to suit the needs of first home buyer clients.
"This enabled us to have a very specific process with a number of automations, which has led to our first home buyer clients having a better overall experience," says Kahl.
Further support is also provided when it comes to verifying and assessing household living expenses, as brokers are required to meet higher standards in this area when assisting first home buyers.
PLAN's platform connects clients with a web-based solution for the retrieval of bank statement data so they can log in using their own banking details and trust that it's fully secure.
"This then sends six months of statements to the broker, and breaks down the client's spending into categories such as groceries, insurance and loan repayments," says Kahl. "We receive those in a summarised format, so we can discuss in detail with clients where their money is being spent."
Similarly, ING is also in the process of refining a technology platform that will improve the data collection process for brokers analysing the income and living expenses of their clients.
"We aim to implement a solution that will support a positive broker and customer experience and reduce any current complexities," says the bank.
"The break in rapid house price growth will allow first home buyers previously priced out of the market to find affordable entry points" – Mathew Patterson, ME
"The solution will be digital, with a view to reducing errors, streamlining current manual processes and improving on time delays." The bank also offers a first home buyer guide as well as fully assessed pre-approvals, LVRs of up to 95%, and discounts on LMI premiums for those who require this coverage.
ME is also stepping up to the plate to offer additional broker support – something Patterson says goes hand in hand with the company's philosophy of taking the complexity out of banking.
"We decipher new regulations and keep brokers abreast of how these changes impact their customers," he says. "We make it clear and simple."
If brokers still get stuck, Patterson says they can lean on one of 17 business development managers, five state-based relationship managers for new-to-bank brokers, a credit quality hotline, as well as a sales loan support team to help improve conversions and ensure customers settle on time.
"We know that speedy and consistent turnaround times are important," he says.
Clearly, brokers, aggregators and lenders are all catching on to the crucial importance of the first home buyer market, and while those taking their first tentative steps onto the property ladder may need some additional attention, they could also be an important customer base for cementing long-term business success.