Existing self-licensees offered greater support thanks to Lifespan's new service

Launch of support service courtesy of Lifespan was in response to the increase in demand in the wake of the Hayne royal commission
Deepen Your Relationships Through Reciprocity

Dino Pacella from Capify provides an insight into how you can build stronger relationships in the industry
SPECIAL REPORTS
2018 Commercial Lenders Roundtable
Top 10 Brokerages 2018
2018 Brokers on Aggregators
Starting your own business is an exciting yet daunting venture that requires an enormous amount of courage and nous that many professionals simply don't possess.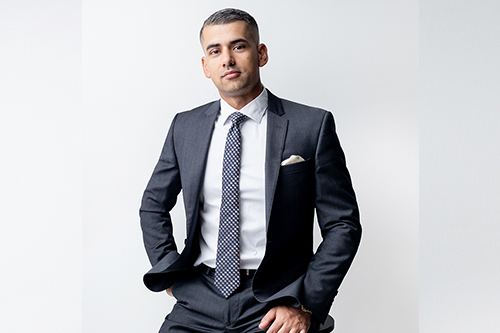 One such individual who decided to take that leap of faith and place his trust in his own set of skills and industry knowledge is 27-year-old mortgage broker Loui Daoud.
Loui is the managing director of Sydney-based brokerage Dot Financial Pty Ltd, making the decision to go out on his own roughly 18 months ago after working nine years across multiple departments at the Commonwealth Bank.
"I made the decision to cut the cord and go out of my own," Loui said.
"It was an opportunity to take everything that I've learnt onboard and put my own little twist on it – hence Dot Financial was born."
It proved a fantastic career move for Loui, as he has amassed tens of millions of dollars' worth of business and garnered a reputation that would be the envy of many in the industry.
Loui is extremely pleased with Dot Financial's performance thus far, and he appears optimistic about its place in the market moving forward.
"We are very happy with how things are going and the trajectory is on an upward trend and hopefully it will continue that way," he said.
"We just need to ensure we focus on the service piece, which for me is the most crucial part.
"There's something I apply to every client I meet, which is the three "e" approach, which is a principle I use when doing business – which is educate, empower and execute.
"If I'm able to do those three things correctly, it's going to be a positive outcome for the customer."
Loui's rapid success in the industry has earned him a spot on the Mortgage Professional Australia's Young Guns 2020 list, and he noted his appreciation for being named on what is a sought-after list.
"It's a super achievement – I'm extremely grateful and thankful for all my clients and my aggregator connective; they have done such a wonderful job," he said.
"In particular I would like to recognise my support manager Kavish, he has been heavily involved and his help hasn't gone unnoticed."
For those potentially thinking about joining the industry, Loui Daoud is a tremendous example of what can be achieved when you have a strong business model, a dogged work ethic and a desire to help people – no matter your age.
With that in mind, Loui provided those bright broker-hopefuls with some timely advice on how best to navigate through what is a tough industry.
"Just for any broker coming into the industry, focus on getting to know your process and becoming efficient, and be sure to take your time when analysing and spending time with the client," he said.
"That avoids the risk of error and further work."
"Business aside, you build the most amazing relationships, your clients become like friends and family.
"I see a lot of my clients on a weekly basis – they invite me over for dinner or we go for a round of golf.
"It's an amazing industry and I think it's going to continue to grow."
For those wanting to find out a little more about Loui Daoud and Dot Financial Pty Ltd, you can do so by visiting their website at https://www.dotfinancial.com.au/ or contacting them on 1300 000 368.
Conversely, you can visit their Facebook page.
Related stories:
Mortgage Choice's Joanne Croft makes mortgage dream come true
Brendan Wright: Always learning