Aggregation manager slams Aussie's direct to consumer product

He says it "de-values the broker proposition"
Aussie CEO: direct to consumer offering will bring new opportunities for brokers

He told MPA that the move would introduce new clients to the Aussie broker channel
SPECIAL REPORTS
2018 Commercial Lenders Roundtable
Top 10 Brokerages 2018
2018 Brokers on Aggregators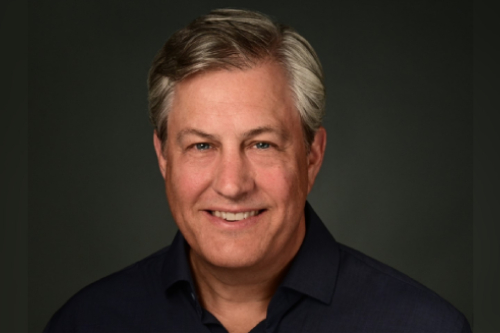 As organisations continue down the path of hybrid working, many business leaders are asking the same question. What does great company culture look like in a virtual world?
Without the face-to-face interaction we once took for granted, businesses are being forced to rethink how they foster engagement and connection from the C-suite to the shop floor. It's a topic ex Westpac CEO Brian Hartzer hopes to offer his own insight in his new book The Leadership Star.
As former head of the banking giant, Hartzer served in the role for five years before resigning after a money-laundering scandal that emerged at the tail end of 2019. Referencing the circumstances that led to his departure briefly in the book, Hartzer said that as CEO he bore the ultimate accountability for what went on at all levels of the organisation. It was his head on the chopping block.
Read more: APRA drops investigation into Westpac
Hartzer's abrupt departure gave him the opportunity to finish the book he had started a decade earlier. In it, he hopes his framework for fostering an engaged workforce can offer the plain-talking guidance he was craving when he first took up a leadership position with ANZ 20 years ago.
As reported in HRD, Hartzer said it was an "incredible honour" to serve as Westpac's CEO but when the time came, the long-term reputation of the company took priority over his own career.
"When you're looking to appoint a CEO or a high-level leader, character becomes unbelievably important because you're putting the company's future in the hands of an individual," he said.
"More than anything you need to rely on their character, that they're going to do the right thing and they're going to make the best decision for the organisation as opposed to themselves."
It's why in the wake of AUSTRAC's allegations, Hartzer's position quickly became untenable. Despite his exit, Hartzer's belief in The Leadership Star and its five guiding principles for engagement remains as strong as ever. They include showing genuine care for staff, being able to provide clarity and context, removing obstacles from achieving success and, of course, celebrating the wins along the way.
At a time when businesses are relying on their employees to drive the post-COVID recovery, leadership will undoubtedly make or break many organisations over the next 12 months. So, what makes a good leader? For Hartzer, there's not one singular definition, but authenticity is a good place to start.
Read more: COVID-19 report reveals stark difference in leadership trust
"People can spot a phony," he said. "So, I think it's important to be confident about what you know but also willing to be vulnerable about what you don't.
"Having clarity of where you want to go and what drives you, which you can then share with other people so that they get excited about something bigger than their day-to-day job, is very important."
When a leader has a genuine interest and appreciation for people, as well as a natural curiosity about their role, the energy is palpable, Hartzer said. As the first principal in his five-point framework, caring about staff members is the lynchpin. Without it, fostering real engagement is an uphill battle.
These kinds of soft skills have skyrocketed in value over the last year as a result of the global pandemic. The unprecedented level of uncertainty put both leaders and their staff on a level playing field, highlighting the power of teamwork in a crisis. But it also created the opportunity to talk about mental health in a way most employees have never experienced before. We saw countless examples of leaders being honest about their own struggles and admitting that like their employees, they didn't have all the answers.
"If you want people to make a commitment, you're essentially asking them to trust you. One of the best ways to create trust is to show vulnerability," Hartzer said.
"Everybody feels vulnerable in some way or another. When a leader is willing to show their own vulnerability that gives permission for other people to then show theirs. If the leader's response to that is good, then you're taking real steps towards building trust."
Read more: How to help your team thrive at work
While empathy isn't the first characteristic most people associate with workers in the banking sector, Hartzer said fundamentally, it's a service-based business. And like any organisation which has helping customers at its heart, the work starts and ends with people.
"People do sometimes lose sight of the fact that customers and individuals are at the end of every decision they make," he said.
"But when you consider that most businesses are dependent on having really high-quality people working there in order to be competitive, the more you connect with people, empathetically and emotionally, the more you're going to be able to attract good people who want to want to work in that environment."
In the current climate, Hartzer's insight chimes with the concerns of many business leaders facing the mammoth task of motivating exhausted employees. The hangover from 2020 continues to linger, with burnout and fatigue levels at an all-time high. To counter this worrying trend, it's clear business leaders need to double down on company culture and elevate engagement to the top of the priority list.
Related stories:
ASIC drops charges against Westpac
How brokers can prevent staff burnout