Ban on flex commissions in car finance could present opening for brokers

Lenders will now set the interest rate, but discounts may be offered for the customer's benefit
As property market softens, arrears are expected to rise. Who will be most affected?

Two ratings agencies say borrowers in regional areas are already feeling the pinch. But capital cities won't be immune
SPECIAL REPORTS
2018 Commercial Lenders Roundtable
Top 10 Brokerages 2018
2018 Brokers on Aggregators
Robert Trewin may own a successful mortgage broking firm and may have earned numerous national awards, but what he considers his greatest achievement has nothing to do with work.
Trewin has raised almost $1m through his charity, The Cooper Trewin Memorial SUDC (Sudden Unexplained Death in Childhood) Research Fund, which has helped establish hospital programs that save children's lives.
"This is what I'm proud of, and this will be my son's legacy," Trewin told MPA. "The tragedy that my family endured is saving other families from having to go through the same nightmare that I woke up to one morning."
Trewin launched the Cooper Trewin Memorial SUDC Research Fund after the tragic passing of his 16-month-old son Cooper in 2010 for no known reason. The charity funds research on the causes of sudden and unexplained death in children, and the "sleep safe" program at the local hospital in Bairnsdale. Mothers at the hospital receive a gift that includes a sleep safe swaddle, sleep safe book, and bib with Cooper's picture on it.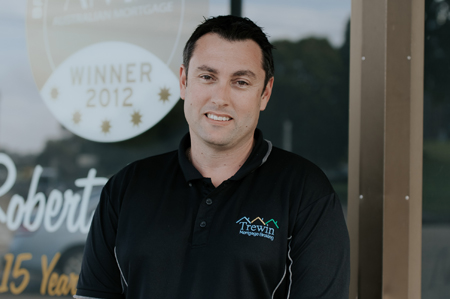 The charity receives support from various sources and helps run events such as the Brighter Days festival held annually in the Victorian township of Bright. The event helped raise $150,000 for the charity this year. And just recently, Trewin held the annual Cooper Trewin Golf Classic and was able to raise over $15,000 from the one-day tournament.
"The biggest lesson I've learned is that even though you have lost your son, you can still make a difference in this world to make him proud," Trewin said. "We've been credited with literally saving children's lives. Feedback on the charity has always been positive because it has achieved so much."
Being a single dad who manages a brokerage while looking after his two kids, Chelsea and Jesse, Trewin admits to being a little time-poor. That's why he's thankful for having a well-established business and a supportive staff who make it possible for him to keep the charity running.
Trewin considers the charity an extension of his son. Instead of taking Cooper to footy training, Trewin completes paperwork and organises events in honour of his memory.
Trewin talks about Cooper to Chelsea and Jesse every day. "It's wonderful that his siblings know him so well and understand he is in heaven sitting on a rainbow," Trewin said.
Related stories:
Aggregator partners with charity drive to help women in crisis
How a team of brokers hiked 96km in less than 33 hours for charity