Private construction finance: a new tool for your lending box

How you can breathe new life into your business with a different product
The 7 attributes that separates great leaders from the rest

These leaders must understand the interplay between all seven or they won't be able to lead effectively
SPECIAL REPORTS
2018 Commercial Lenders Roundtable
Top 10 Brokerages 2018
2018 Brokers on Aggregators
For AXTON Finance director and 2018 MPA Top 100 Brokers finalist Clinton Waters, exceeding the lofty $50million annual threshold is a simple matter of being persistent and putting customers first.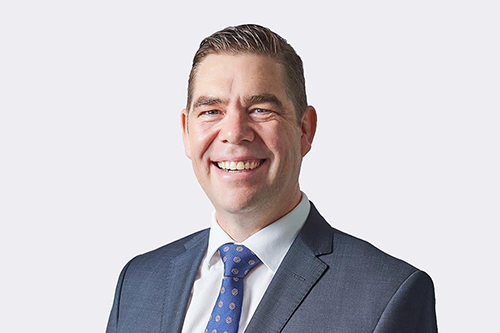 "It's not rocket science, really," he told MPA. "Clients gravitate towards reliable and trustworthy people, especially in such a challenging lending market. Clients have become great advocates of our business."
Waters' team, though committed to continuous improvement, is not aiming to be the biggest in the industry, just one of the best. They are very much a generalist brokerage that has cut some great niches out of the expat lending market and do a lot of finance for property upgraders and downgraders in their area.
Striking a balance
According to Waters, seemingly endless changes in policy and compliance, and lenders adopting their own way of handling applications — from data collection and verification to documentation processing — have created a dragging effect on the loan journey and opened gaps for mistakes and double handling.
Not expecting to see the situation improve anytime soon, Waters' team used digital platforms to build their own internal process to streamline the system and extensively enhance their client relationships. They built their workflow around online resources such as Formstack.com, Fileinvite.com and Calendly.com, and are looking at leveraging Connective's Direct Marketing Hub to further improve customer experience. They also make use of customer reviews on social media to drive new businesses.
"We use tech to enhance relationships and not replace them — there is a very important balance here," Waters said. "Bottom line with tech is that it is highly accessible now and isn't cost prohibitive anymore. I recommend all brokers to experiment and use their imagination as to how tech can be used to streamline any process."
Waters added that having survived 18 years in the industry, 15 of which were self-employed, he can honestly say that change is constant in the industry, and instead of throwing his hands up in the air, he works methodically through every change and only worries about variables he can control and not those he can't.
Don't keep it to yourself
A generous leader, Waters has no qualms in telling other brokers what works for his team. "The market is enormous, and rarely would I be competing against another broker," he said. "If you know a smarter way to deliver better client outcomes, you shouldn't be worried about trying to keep it to yourself."
Down the road, Waters would like to see other brokers in his team write more loans and tend to some of his clients so he can focus on other projects.
Related stories:
Honesty and monthly targets: A broker's formula for success
Why this successful broker focuses on property investors and referral partners