For this broker, current renumeration system leads to more losses than gains

It prevents her from reducing her 18-hour workdays
Broker meets yearly target by refining a replicable process

It allows him to declutter his work brain and focus on clients
SPECIAL REPORTS
2018 Commercial Lenders Roundtable
Top 10 Brokerages 2018
2018 Brokers on Aggregators
Merely two things separate low earners from top earners in the view of CFC Finance CEO and 2017 MPA Top 100 Brokers finalist George Kanellis.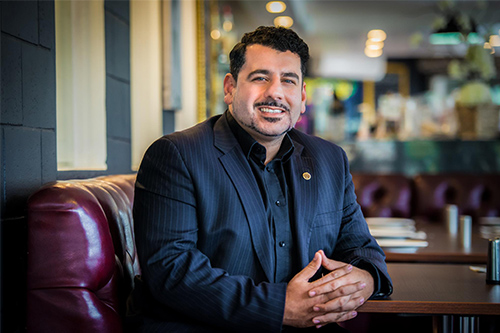 "The primary difference I see between those brokers who are writing $1 per month and those who write in excess of $50m per annum are systems and leverage," Kanellis told MPA.
"Put simply, there are high value activities (client facing), and there are low value activities (internal processing). You must be able to discern the difference, then develop systems to hand over the low value activities to others who are able to better manage those for you.
"Exceptional customer service is all based on understanding the process of a home loan, the needs of your clients and being able to deliver those needs in an organised, structured and repeatable process."
Determination leads to success
Kanellis is proud to have built a business that still operates and continues to grow in a complex environment after 15 years.
"When I entered the industry, there were many firms operating but had simply disappeared. I used to drive to my office in Parramatta in the early days and there was a brokerage on almost every corner," he said.
"I remember during the very difficult days of the GFC leaving my office at 2 or 3am most nights and walking to my car in an empty parking lot. Although it was hard, I was determined. I would say to myself keep going; one day this will all come back to you."
And it did come back to him. But Kanellis is not taking all the glory. He acknowledges that his success would not have been possible without the hard work and sacrifice of his brokers and operations team both current and past, as well as the support of their aggregator AFG, BDMs and other business partners.
To meet compliance obligations and maintain consistency in service delivery, CFC Finance uses multiple platforms and an array of Fintech solutions, such as Equifax and Lion's Bank Statement, to add efficiency to their documentation and verification process.
These days, Kanellis has not been involved with loan transactions and actively manages business operations and staff from both Australia and the Philippines with Microsoft Team.
Not about churning
After 15 years in business, one of the biggest focus areas of CFC Finance is looking after its existing large-portfolio clients and guiding them in the constantly evolving regulatory environment. "This is not about refinancing or churning. It is about proactively working for our clients with existing lenders. It is about renegotiating their rates or interest-only periods and continuously providing them real value years after settlement," Kanellis said.
Since CFC Finance's business model has always been about stability, the brokerage's two most reliable sources of new opportunities over the years have been referral partners and networking. And for Kanellis' team, a "niche market" bears a deeper and more encompassing definition.
"We love helping families. That is our niche, that is our focus," Kanellis said. "We want to help families be able to have better lives — from young couples starting out with their first home to couples with young children developing their home."
"The family — the unit we desire to protect, nurture and support — is the space where we can manifest our values in a tangible way."
Continue being an influencer
Although CFC Finance has already given him so much in life, Kanellis is interested in developing his business in other areas, such as New Zealand where he frequently stays nowadays.
"The vision is to maintain the model and grow it so that we can continue having an influence on families in another 15 years. At this stage of the business, it's about succession planning, culture and loving our business, our team members and our clients," Kanellis said.
While his spare time is all about family, Kanellis is also heavily involved in the Greek Orthodox Church where he serves as a volunteer priest. He travels frequently to the Pacific Islands to work with their missions, which include orphanage St. Tabitha's in Fiji.
"My biggest accomplishment is my family — my amazing wife Michelle, my children Evangelia, Sophia and Emmanouel. As well as our extended family throughout the world who we serve," he said. "This is something that provides me with great fulfillment."
Kanellis owns a farm in New Zealand where he is slowly re-learning the farming skills his family's previous generation possessed. This year, he and his wife and kids are looking forward to their second year of manuka honey production.
Related stories:
Looking after clients like family: how this broker builds his business
Young broker breaks through industry with three factors