In case of divorce, what happens to the marital home?

Brokers should bump up their knowledge to help borrowers going through a separation
Helped a borrower buy an apartment? Maybe they should cut their losses

Analyst says unit owners are playing Russian roulette with their financial futures
SPECIAL REPORTS
2018 Commercial Lenders Roundtable
Top 10 Brokerages 2018
2018 Brokers on Aggregators
Taking a trip is often dubbed as the ultimate escape, but for Capkon Investments CEO and two-time MPA Top 100 Brokers finalist Dr. Kiran Thapa, it's more than just lounging on the beach with a margarita in hand.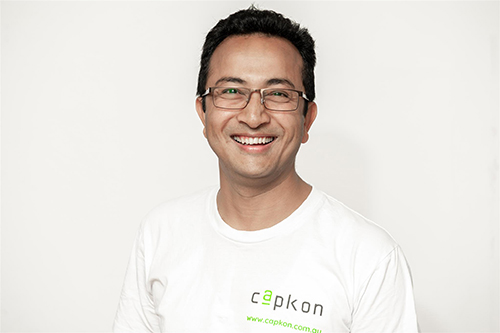 "It's a little bit about my philosophical approach to living," Dr. Thapa told MPA. "I believe that purposeful spending of money can contribute to personal wellbeing. Spending on travel and experiences is one of those purposeful uses of money."
"I also believe that the money we earn should also be spent on our lifetime and one should not attempt to earn more than they can spend on purposeful decisions."
Dr. Thapa just came back from a week-long drive around the outback of NSW, including Mungo National Park. Among the many places he'd visited, he considers Queenstown in New Zealand the best, especially the drive between Christchurch and Queenstown where the changing landscape made him feel like he's in heaven.
Themed travel
Annually, for over the last six years, Dr. Thapa has been taking at least one international and one local travel with his family. He sets their trips towards the beginning of the year and tries to go for destinations that brims with natural wonder.
When you bring your family to a trip, they become part of the reward. A family trip is about catching up with those you sacrifice a lot for, he said.
Dr. Thapa categorises his family trips into themes. The trip can be activity-based such as hiking or water fun, scenery-based such as driving around scenic places or luxury-based such as staying in a nice hotel and kicking back. Although open to try any challenge, Dr. Thapa admits he's terrified of doing sky diving or anything that requires stunts.
Before leaving, Dr. Thapa talks to his team and prepares contingency measures to keep business operations running smoothly while he's away. "I know it is very hard to fit travel plans in our busy schedules, but everyone has got their personal life, which we get to live only once. It's all about priority, I guess," he said.
When travelling around, Dr. Thapa regularly updates his social media with his activities, which, interestingly, according to him, many people, including his customers, love to follow. He views new followers as potential future clients.
"In contrast to my fear of business interruption, I believe holidays can sometimes attract customers who share a similar passion for travel," Dr. Thapa said.
Learning from nature
The way travel shapes his personality eventually affects his business performance, Dr. Thapa said. For one, he gets to learn from nature and the processes it undergoes. Things that are happening to Mother Earth — lakes drying up, soil erosion, sea level rising, etc. — remind him that change is inevitable.
"When I observe nature and interact with local people and businesses, I get new ideas and ways of doing things that could be immediately applied to my business operations," he said.
Dr. Thapa also efforts to speak with locals to learn about their lifestyle. This allows him to get a different perspective of his standing in life and to better see why he shouldn't take anything for granted. Everything Dr. Thapa learns, he imparts to his two kids, aged 10 and 12.
"We, as brokers, work in a stressful environment and the role can be a very isolating experience at times," he said. "Travel helps releases stresses built up inside and can be good for our mental health."
For his next trip, Dr. Thapa wants a driving experience similar to the one he and his family recently had in NSW. He has his eyes set on Western Australia, most likely in the outback again.
Related stories:
Broker breaks down business to build it further
Kiran Thapa: engineer, author, broker