Challenging brokers to achieve more: BDM goes the extra mile for clients

One of his brokers now settles $8m per month
In the frontline trenches: How this Young Gun overcomes challenges

He also considers himself an "expectation manager"
SPECIAL REPORTS
2018 Commercial Lenders Roundtable
Top 10 Brokerages 2018
2018 Brokers on Aggregators
When starting out with Aussie Burnie over a year ago, broker Grace Gardner marketed herself to first home buyers and gen Ys and Zs as the go-to-person who will guide them through the home-buying journey.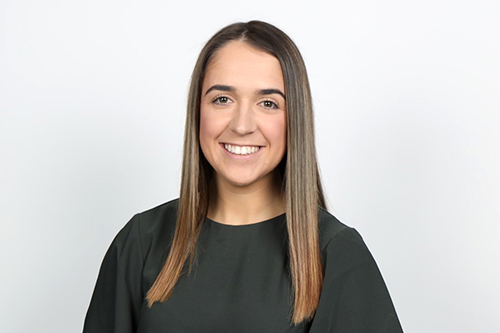 Via social media, the 2019 AMA MFAA Young Gun of the Year – Franchise finalist was able to steadily grow her reputation as an expert among friends, family and previous co-workers, which began the inflow of referrals. Then, by committing to regular catch ups and open house visits, she saw her professional business network of real estate agents and property developers expand significantly.
"My passion is helping people. I care a lot about helping them achieve their dreams, whether it be purchasing their first home, next home or refinancing/consolidating debt to improve their financial position," Gardner told MPA.
"This care for my customers and shared enjoyment out of them achieving their dreams means I deliver great customer service in every interaction."
"I think the two most important things in the loan journey are keeping in contact with customers at each stage to make sure they are updated in a way that keeps them happy and comfortable with the process, and celebrating their achievement by sharing their excitement with a text message, call or gift."
Gardner relies on Excel spreadsheets to track current application and performance and uses Aussie's CRM system to keep an eye on potential customers.
"I find using both tools allows me to control and manage my workload easily. They ensure I get to provide an excellent customer experience by prompting me to contact customers at each stage of the journey — before, during and after the application process," she said.
While her basic business structure hasn't changed much since she started, Gardner constantly updates and reviews her business goals and process as she moves further into her broking career. As she gets busier, Gardner is looking at implementing small changes to her business process — which are mostly around social media marketing and business development with referral partners — each month to ensure pipeline continuity. She attends the Aussie Business Forum, the ANZ Doyenne Program and other professional development events to develop new skills and achieve her goal.
Apart from being a MFAA Young Gun of the Year – Franchise finalist, Gardner considers being invited to the ANZ training event last August as her biggest career achievements thus far. For her, attending awards nights and professional development events presents an opportunity to become more driven to grow in business and to "learn from incredible brokers and leaders within the industry".
Changes brought about by the royal commission, such as tighter credits and longer application process, also motivates Gardner to update her business process.
Once a fortnight, Gardner volunteers at the "Vinnies Van", a mobile service run by St. Vincent de Paul that provides people at risk of homelessness and social isolation with free meals and support.
"It's a wonderful program," she said. "I have met lots of lovely people out and about who love to chat about their family, friends and experiences."
Related stories:
Why commercial space is where this broker wants to be
Broker builds customised CRM to achieve "unique business function"