Going the extra mile: This broker aims to bring car ownership dreams to life

Having a dealership network allows him to maintain a consistent volume
5 ways for brokers to avoid burnout this Christmas

Research shows one in three small business owners have no plans to take time off this year
SPECIAL REPORTS
2018 Commercial Lenders Roundtable
Top 10 Brokerages 2018
2018 Brokers on Aggregators
Despite only being in its first year of business, 2019 AMA NextGen.Net New Brokerage of the Year finalist Aqua Door Home Loans is already off to a great start, generating over $20m-worth of loans in eight months. This is thanks largely to the extensive medical and lending background of its director/founder Megan Skinner.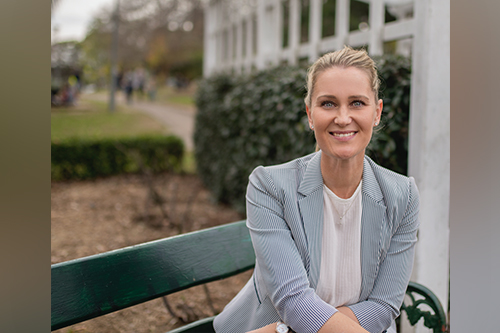 "It has been an amazing and busy year," she told MPA. "I started out thinking if I wrote $5m in my first year, I would be thrilled. I had no idea how it would take off."
Word of mouth and old clients tracking her down have been Skinner's primary referral source. Having previously worked in pharmacy and as a loan writer for a medical specialist bank, she knows the medical space well and has been able to build a strong referral base in the industry. Her doctor husband and his colleagues also bring her significant business.
Apart from industry knowledge, Skinner attributes her success to being able to deliver an above-and-beyond service to clients. According to her, in this day-and-age where everyone offers the same products and rates, service is the only thing that will differentiate one from the rest.
"I have lived and breathed customer service after working in pharmacy for the first ten years and then in lending for over 16 years. It is a tried and tested method of obtaining, retaining and sourcing new business. It comes easy to me and I love what I do," she said. "Helping people is my thing!"
Skinner now serves a variety of loan needs and finds the opportunity to help more clients "so refreshing". She has already begun to operate in the SMSF space upon realising the huge opportunities it offers when she opened a personal self-managed super fund and assisted clients with a hefty super on their assets and liabilities.
Presently, she has no massive desire to expand; but once her kids, Will and Lara, start school and business still flows in, she may consider opening an office and hiring loan writers in the future.
Being a new broker working from home, she finds herself at the crossroads between working crazy hours to keep on top of policy and to service clients and taking a leap of bringing in help.
Life is "pretty hectic" for Skinner, with youngsters to watch over and a work that consumes her to some degree almost every day. When she gets some time off, she heads out for a run along the beach, attends yoga class or enjoys coffee or a glass of wine with friends.
Related stories:
Working with savvy people: Why this broker prefers complex deals
"I was time poor": How this broker succeeds in residential market