Happiest Clients: Back on good standing

Credit adviser Blake Guthrie kept a debt-ridden young couple's homeownership alive
Broker builds customised CRM to achieve "unique business function"

The system also helps them keep their lifetime commitment to clients
SPECIAL REPORTS
2018 Commercial Lenders Roundtable
Top 10 Brokerages 2018
2018 Brokers on Aggregators
A modern and progressive mortgage broking firm based in Sydney, 2019 AMA Most Effective Digital Strategy – Brokerage finalist Loan Base has set out to build an online platform with functionality for both its clients and professional team.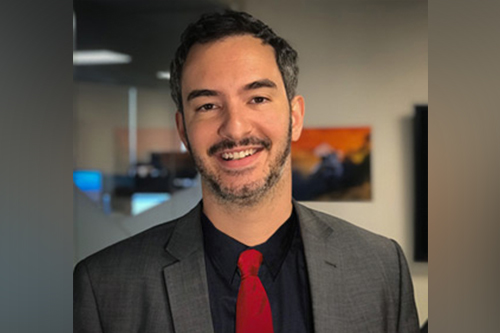 "We believe it is unique because it is an end-to-end platform that enables clients to research mortgage options and allows our team to leverage the same data to build out mortgage proposals for our clients," Loan Base managing director Jean-Jacques Fiasson told MPA.
"Our primary niche is property investors, and we have built out our platform to help cater to this clientele — with easy to understand aggregate lending metrics that collate potential savings over an entire property portfolio.
"The agency it provides clients and the efficiency our broking team gets from it is the key to the platform's success."
According to Fiasson, with a full-feature loan product database, the platform bestows clients "with far greater understanding and agency in the mortgage process" because it allows them to review and identify options that interest them.
He added that Loan Base brokers access the same database when preparing proposals for clients to make the entire process more transparent. From a productivity perspective, their brokers can prepare proposals far faster now compared to when they followed the old manual process.
Fiasson oversaw the design of the web platform, which took months of hard work and planning to mould it into a polished experience, while Loan Base's friends at Wax Interactive take care of ongoing software development.
"Ensuring a smooth user experience is key to the successful development of a digital platform. We are constantly refining our platform and putting the client experience at the heart of any changes we make," he said.
"Clients often express how impressed they are with our platform, and how smooth the process is. We have had several clients comment on how they have never used anything quite as good."
"We believe we have come a long way from our original launch, but we have planned many more features. I doubt we will ever run out of ideas."
The two features Fiasson's team is likely to include in their platform next are document collection and their own full fact find.
When away from work, music enthusiasts Fiasson and his business partner and principal broker Chris Gillis like to DJ and organise free music events to bring people together and foster a greater sense of community.
Related stories:
Australian Mortgage Awards 2019 winners
Looking after clients like family: how this broker builds his business