MOST VIEWED
While many other areas of finance performed better than expected in 2020, vehicle finance arguably performed pretty much as expected. Not only were Australians kept inside their homes, with restrictions on how far away they could travel, but the majority no longer needed to drive to the office, and many reconsidered what they were spending their money on as uncertainty around employment kicked in.
The total value of new loans for the purchase of road vehicles fell to a record low of $629m in April 2020, according to the ABS. This was a drop of more than 45% from February, before the restrictions began.
Confidence rebounded, and June and July saw loan figures surpass $1bn. The value of loans declined again to $900m in August and has been slowly creeping up ever since. Much like in property finance, December saw incredibly high figures – the highest value of vehicle finance since 2017.
As a lender that offers vehicle finance for new and used cars to borrowers of all kinds, Liberty shares some insights on what the non-bank has seen in the market.
In line with what the ABS figures showed, Liberty group sales manager John Mohnacheff says 2020 was a "roller coaster" for the vehicle finance market.
Beyond the drop in confidence that may have led Australians to hold back on buying new cars, he points to a more practical reason for the dip in sales last year. The COVID-19 pandemic and subsequent border restrictions have had a significant impact on the number of new cars able to enter the country.
"Although this led to an initial dip at the beginning of the pandemic, the market has regained momentum and then some," Mohnacheff says.
"Despite what has been described as a global shortage of new vehicles, customer demand has remained strong. Consequently, buyers have now turned their sights on the used car market – a space that is well and truly booming."
Easing the pain for borrowers
With greater demand for used vehicles, Mohnacheff says it is imperative that brokers are equipped to help customers find the right loan options, adding that turnaround times are as important as ever, because increased competition means customers need to act quickly to secure a deal.
Turnaround times have been a real pain point for brokers over the last year, but Liberty has been working on that.
"At Liberty, we know that motor finance customers often require quick response times, and we've taken steps to ensure we can main-tain our fast service," Mohnacheff says. "With a simplified submission platform, electronic document signing and digital ID verification, it's our goal to move quickly and efficiently to make the process as smooth as possible."
Vehicle finance goes beyond family needs, too. Other vehicles funded may include fleet cars, trucks and vans for commercial purposes. The ABS figures show that in February 2020 the total value of loans for other trans-port vehicles and equipment was $52.9m. This dropped to just $29.9m in April, but in June it reached a record $67.7m.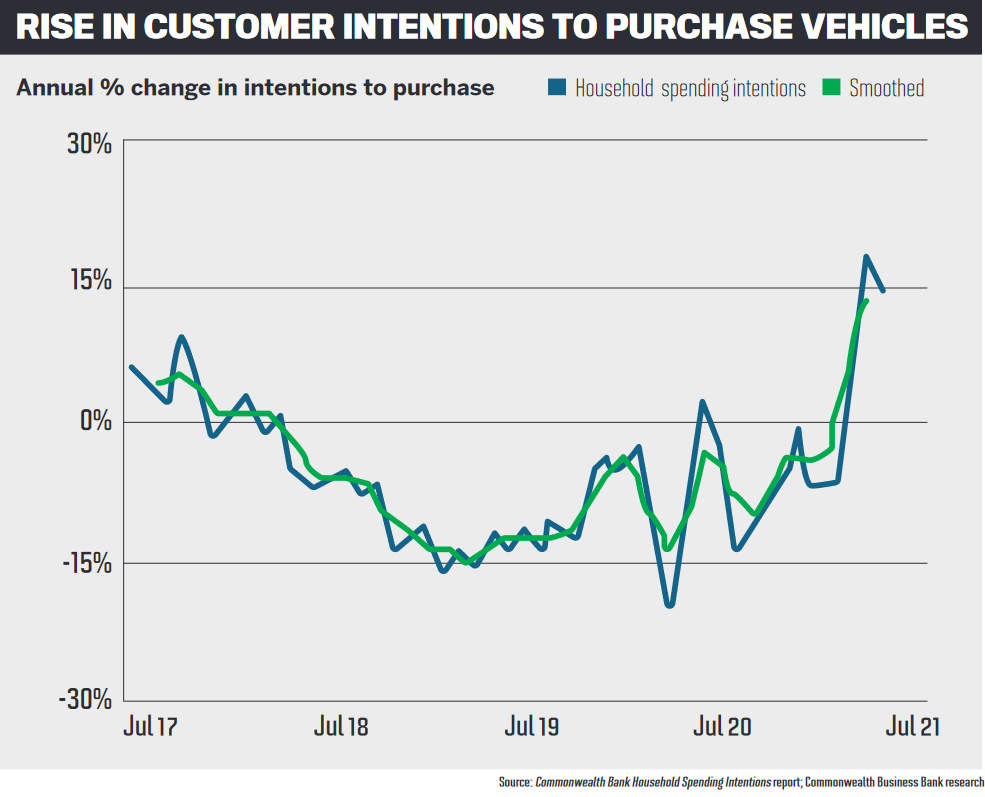 "If you are working with a business owner who holds a valid ABN, some dealerships may offer a discount on the sale price. And, depending on the customer's circumstances, there may be further tax benefits," Mohnacheff explains. This means the opportunity for mortgage brokers is huge, as it extends across multiple segments of the borrower market.
Benefits for brokers
Mohnacheff says for any broker looking to grow and diversify their business it is well worth looking into the benefits that motor lending can offer. "Statistically, around 25% of customers who take out a home loan or refinance will upgrade their car within the first six months, so it makes a lot of sense for brokers to offer both options. Doing so can not only provide a more comprehensive borrowing experience but also create opportunities for brokers to service the same customers multiple times, whether now or in the future."
Because car loans often require faster approvals than other loan types, Liberty has implemented systems to help keep things moving quickly.
What many customers do not realise is that, just like a home loan, they can seek pre-approvals for car loans. Pre-approvals help give customers a clear indication of not just how much they can borrow but also of the anticipated repayment amount. Mohnacheff says this can be a "powerful service off ering for brokers".
On the broker side of things, Liberty has a 'Do More' program that has been purposefully designed to help a broker take the next step in their business. Its training sessions cover everything brokers need to know to hit the ground running."
With all the necessary tools and the support of their Liberty BDM, taking advantage of the opportunities that motor lending presents can be easier than you might think," Mohnacheff says.
"A simple email to let your database know that you can now support their car financing needs can potentially bring in a whole range of new leads. And, with new customers,having an open conversation about their plans can help to set the wheels in motion for repeat business."
Having worked with brokers for many years, Liberty also understands how important it is for brokers to be able to provide customers with real-time application status updates. To help with this, the non-bank's operational team stays in close contact with brokers to ensure they can deliver the standard of service that customers expect.
"And, for any tricky scenarios, our motor lending BDMs are available to offer guidance and can even suggest possible solutions that may help get the loan across the line," Mohnacheff says.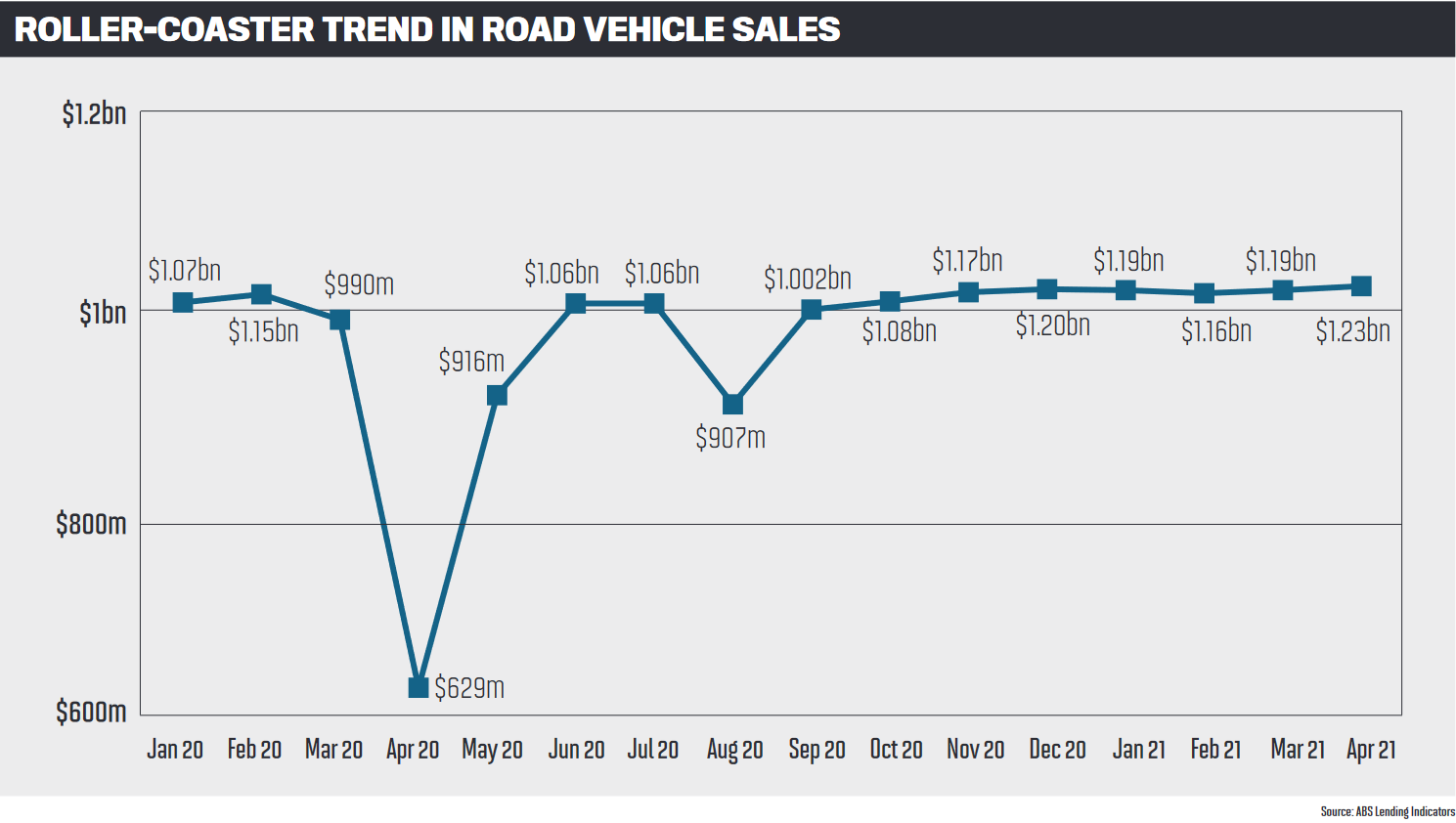 Tailored loan options
The non-bank has car finance options for all kinds of customer needs. Whether for a new or used car, a prime borrower or someone with a complex history, these options can be tailored to the customer's individual needs.
"In the current hot used car space, our market-leading private sale product can help customers drive away with little fuss," Mohnacheff says.
"Provided they can meet the relevant criteria, we can even help vintage car aficionados to buy classic cars – something that not all motor lenders offer."
On a final note, when it comes to the ongoing opportunities in this area of the lending market, Mohnacheff remains positive.
"Despite the challenges experienced over the last year, demand for new and used cars has remained remarkably strong – and the market has continued to grow. And, with no signs of slowing down, it's likely that this trend will continue over the coming months," Mohnacheff says
"With this in mind, now is an ideal time for brokers to diversify their businesses and start taking advantage of all that this thriving market has to offer."