''Standard internal charter'': How this brokerage creates satisfied customers

Their customer advocacy level is double the global average
Dynamic and interesting: Why this broker thrives in the hospitality industry

He has reached the point of assisting second and third generations of families
SPECIAL REPORTS
2018 Commercial Lenders Roundtable
Top 10 Brokerages 2018
2018 Brokers on Aggregators
2019 AMA NextGen.Net New Brokerage of the Year finalist Essendon Finance wants the complete package for their customers: a roof above their heads and a car sitting in their garage.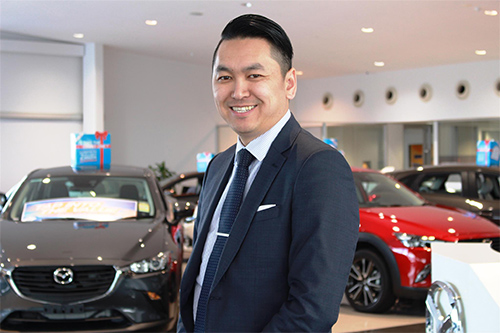 Director Hai Truong chose to offer asset finance because while working as a finance manager in a car dealership for over ten years, he discovered that his customers only had a few options of where to get financial help. He set out to do something about it and founded his own brokerage in 2018.
Speaking to MPA, Truong said despite the seemingly endless policy changes from the government and highly difficult task of satisfying lenders, Essendon Finance is able to maintain a consistent loan volume from the dealership network he has built via previous employers.
"We provide all our new clients from our dealer network group with exceptional experience by going out to see each one of them and going the extra mile to get their deals done," he said.
Essendon Finance offers a wide panel of lenders for anyone looking to buy a car for personal or business use. The brokerage has mortgage specialists who take care of first home buyers and those wanting to get into the investment property market.
To simplify the loan process for both its brokers and clients, Essendon Finance employs various online tools such as Infinity for CRM, ActivePipe for targeted email customers and Mystro for fast online application.
Apart from seeing people achieve their car and home ownership dream, what gives Truong the greatest satisfaction is supporting charities, such as Resorting Hope, reach their funding goals and local sporting clubs acquire new apparels.
Truong hopes to one day see his dealership brokers offer their clients with more finance options when purchasing a new vehicle. "I plan to get there by one simple method: one dealership at a time," he said.
When free from work, Truong likes to watch movies and play games with his family. He is also a huge basketball and AFL fan who roots for the Essendon Bombers.
Related stories:
From medical to SMSF: How this new broker grows her business
Restructuring organisations: How this broker thrives in commercial space