Josh Frydenberg: It is up to you to embrace the opportunities

"I encourage and urge you to embrace this opportunity…to ensure your very important industry continues to prosper and survive"
The four principles to helping brokers succeed

Loan Market chairman Sam White praised broker engagement at its Hobart conference
SPECIAL REPORTS
2018 Commercial Lenders Roundtable
Top 10 Brokerages 2018
2018 Brokers on Aggregators
In the beginning of 2019, a couple decided to end their marriage and put their marital home on the market. When it was sold, the woman, who's in her early 40s, didn't get enough from the sale that would allow her and the two kids, aged six and eight, to move into a new home. An assistant accountant for a small business, she needs to come up with a $27,000 deposit.
Through the encouragement of a friend, she sought help from Mortgage Choice Fortitude Valley owner and manager Caroline Jean-Baptiste.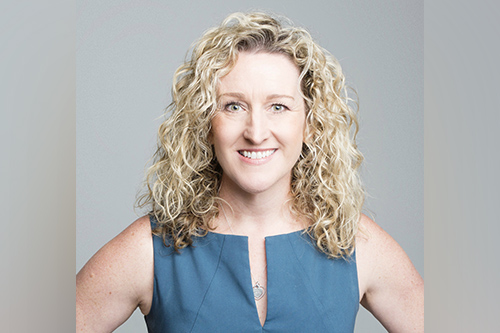 "She came out of the divorce not ever thinking that she was going to get another house, because the stigma, it seems, around single parents is that they will never be able to get into the property market; especially with little deposit and kids to take care of," Jean-Baptiste told MPA. "When you have such a small deposit, there's really not a lot of options."
Jean-Baptiste's team, however, disproved the stigma. They coached the divorcee throughout the home-buying process, going over contracts and ensuring she's linked to the right solicitor and building inspector.
They also had to convince her to retrieve the money she had been giving to her mother. The divorcee, seeing where her relationship was going, began giving her mother small amounts of money in the six months leading up to the divorce.
The money was to be used for a rainy day. Jean-Baptiste explained to the divorcee that all she needed to do was transfer the money to her account, let it stay there for three months and she will meet the lender's criteria.
According to Jean-Baptiste, because their confidence takes a massive hit, divorced people, especially women, think they're going to fail in asking financial assistance. "Some women feel like they're just setting themselves up to be rejected again," she said.
"So, it was great we were able to say, 'not right now, but if you do this, this is the way we will be in three months'. It only actually took the divorcee three months to get it all together and settle into a new house."
Jean-Baptiste said their client had a picture in her mind of what a divorced mother with two kids looks like. She saw herself renting forever and moving from house to house. So, upon seeing the single mother cry in the end, Jean-Baptiste felt the extra work they had put in for her was worth it. Now she has a home for her kids which she can decorate herself and be happy to have people over.
"She said it changed her life," Jean-Baptiste said. "Being part of such a massive moment in someone's life really makes me remember why I do this — that being a broker, I can bring so much joy in someone's life, even though he or she starts out with so much uncertainty."
In MPA's happiest client short story series we showcase stand out 'client success stories' from brokers and discover what they learnt along the way. Leaving aside the details of the deal, we explore the human side of the story and how brokers really make an impact in people's lives. If you have a client story you would like to share, please email abelg.riototar@keymedia.com.
Related stories:
Happiest Clients: Getting through with perseverance
In case of divorce, what happens to the marital home?