Special Report: Non-bank Lenders Roundtable 2019

Seven representatives took part in a live-streamed discussion looking at the future of third party, remuneration and living expenses
Clive Kirkpatrick: Preparing for the future

After one of the most difficult years of his career, the Vow Financial general manager can see only blue skies for the future of mortgage broking
SPECIAL REPORTS
2018 Commercial Lenders Roundtable
Top 10 Brokerages 2018
2018 Brokers on Aggregators
Not knowing any better, a couple living in their own home and with three investment properties were depending on a bank which does not accept LMI waivers and ended up paying more for their mortgage than they should.
The couple, both professionals, were also paying five annual fees for multiple lending products to four banks.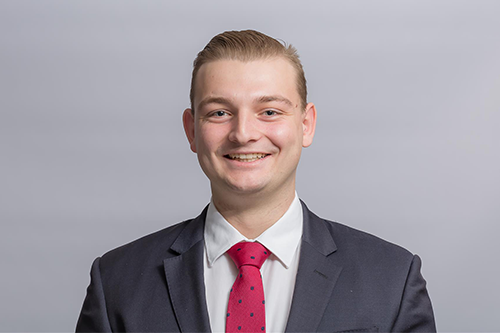 When Smartmove mortgage and financial adviser Tom Morison met the couple via a real estate agent friend and reviewed their situation and learned about their goals and objectives, he discovered the couple were hoping to turn their existing home into an investment property so they could upsize for their future young family.
Morison, the 2019 AMA Adelaide Bank Young Gun of the Year – Independent winner, then set out to have their refinance approved by the initial bank, attain attractive interest rates, move as much lending off their owner-occupied home onto their investment properties as possible and de-collateralise their assets.
The process was lengthy as it was like trying to turn a ship 180 degrees, Morison told MPA, especially when it came to organising a settlement date with the five banks. It was essentially five applications for one scenario, involving long hours and reams of paper for the loan documents alone.
However, he added, they "ended up saving the clients around $30K in interest costs per annum and helped them into a position to purchase their next home".
He categorises the couple's case as "unfortunate", wherein a client approaches a bank directly instead of a broker and ends up with a higher interest rate, some reaching 2% above market, and paying LMI that could have been avoided.
Brokers encountering complex files need to go overdrive to set client expectations, according to Morison. When he broke the good news to the couple that their settlement had been booked, he also told them that there might be an off chance of a rebooking due to minor issues that could result from the loan's complex nature, such as a bank's oversight or incorrect payout figures.
"I really believe everyone should see a broker in order not only to obtain a much better suite of banking/lending options, but also to receive a specialist and tailored advice for their particular circumstances and to be paired with the correct banks — which in turn helps them prosper and achieve their family goals and objectives," Morison said.
In MPA's happiest client short story series we showcase stand out 'client success stories' from brokers and discover what they learnt along the way. Leaving aside the details of the deal, we explore the human side of the story and how brokers really make an impact in people's lives. If you have a client story you would like to share, please email abelg.riototar@keymedia.com.
Related stories:
Happiest Clients: Back on good standing
Happiest clients: Leaving no exceptions unanswered