Josh Frydenberg: It is up to you to embrace the opportunities

"I encourage and urge you to embrace this opportunity…to ensure your very important industry continues to prosper and survive"
The four principles to helping brokers succeed

Loan Market chairman Sam White praised broker engagement at its Hobart conference
SPECIAL REPORTS
2018 Commercial Lenders Roundtable
Top 10 Brokerages 2018
2018 Brokers on Aggregators
It's more about building relationships than acquiring the latest technology, say brokers
Robert Trewin
Managing director
Robert Trewin Mortgage Broking
We were well placed when the catastrophic news in relation to the royal commission recommendations hit. Being regionally located and established for 15 years, with a loyal client base, we concentrated on what we could control. This included local media and our clients with their concerns about being forced back to dealing with the banks after having a relationship with our office for many years based on genuine customer service and care.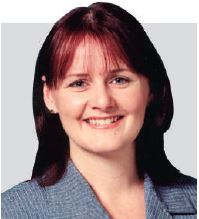 Debbie Worthington
Owner manager
Mortgage Choice Newcastle & Lake Macquarie
Having a 15-year-old business and heading into my early 50s, I wanted to make sure I had a growing business and an exit strategy. I certainly didn't want to work any harder or do longer hours.
I spent some time looking for someone who could join the business as a partner, someone who could take over so I could exit by my mid to late 50s. To enable the change, I wanted someone with the skills to write loans, and with a vision to grow the business and the dedication to do so. We restructured the team, organised some outsourcing and took on our partner, Kristie Gould.
We now have a better focus on converting leads that come in and a better system within the business to move files through from enquiry to settlement.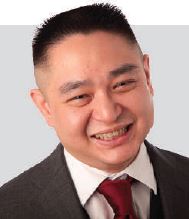 Raymond Teh
Managing partner
Mortgage Choice Pyrmont & Randwick
Emulating Mercedes Benz – a faltering company in the 90s that has come back from the nadir to outsell BMW worldwide. The lesson learned from that is to target the younger and aspirational demographic.
I am changing my target group to first home buyers from older high-income earners or investors. Their loan sizes may be smaller, but there is minimal ambiguity regarding lending policies, and higher potential for future business.
With the overlords making adverse changes to living expenses, retirement policy and the calculation of financial commitment, and a property market that's not growing, higher income earners are less likely to purchase investment properties powered by Raymond Teh.