From FHBs to property developers: How this new broker expands her market

She aims to implement small changes to her process each month to ensure growth
Non-banks to the rescue

As the challenges for small businesses trying to gain finance increase, six non-banks are providing alternative options. They talk about their drive to help SMEs and how they are working with brokers to do so
SPECIAL REPORTS
2018 Commercial Lenders Roundtable
Top 10 Brokerages 2018
2018 Brokers on Aggregators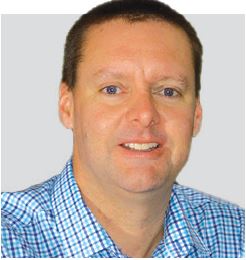 Peter Ellis
Founder
Lending Mate
Being a full-time mentor, I see face-to-face time with my brokers as critical. Face-to-face to me is sitting across the table from someone who's in a different location. My brokers and I use tech, such as Zoom and Skype, to get face-to-face time but of a nature that offers vast savings of time and commuting. Although there are some brilliant tech platforms that we use to make the "background" work easier, I wouldn't ever automate my business where my role as a relationship builder ceases to exist. People are meant to be around others.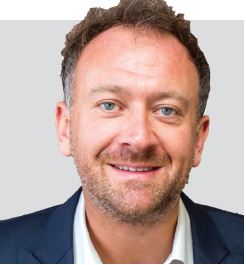 James Hasselle
Director
Mortgage Choice Miami, Burleigh Heads and Palm Beach
Technology has simplified the data collection process and allows customers to seamlessly provide data in the initial stages of the loan qualification phase.
However, I strongly believe face-to-face interaction is required to properly assess a customer's financial situation and tailor a solution that suits their needs. Sitting across from them is paramount in establishing trust and building strong, lasting relationships.
Face-to-face is even more important in an increasingly complex lending environment. The future points towards further automation of the loan application process but at this stage, human interaction on more complex loan scenarios will deliver greater benefit.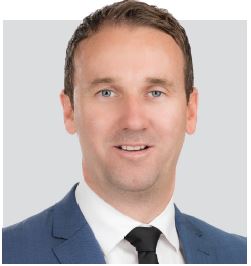 Stuart Turner
Associate partner
Findex
I keep a balance between all things tech and meeting a client face-to-face. I do a lot of prospecting via digital platforms to source opportunities; however, once the client relationship is formed, I always recommend we meet face-to-face for a minimum of one hour. This meeting builds trust and strengthens relationships and ensures my conversion rate in what can be a very stressful and emotional process for the client.
Once the client has settled, I then revert to digital technology to provide them with market and lender updates on a monthly basis to ensure repeat business. One must embrace technology as the next generation of purchasers are very tech savvy.
TECH FOR PRODUCT ASSESSMENT AND INFO PRESENTATION The primary thing the Looking for a mortgage: Consumer experiences and expectations in getting a home loan report highlighted to Loan Market chairman Sam White is the important role technology will play in how brokers assess the vast range of loan products and how they can present information to customers in a clear and professional manner.
White is concerned that an inference could be drawn from comments made in the report that brokers only research a few loan options for clients instead of using the broader panel.
White is concerned that an inference could be drawn from comments made in the report that brokers only research a few loan options for clients instead of using the broader panel.He said, "in the future, it may be helpful for the technology systems to show clients more of the research and detail that sits behind these recommendations and how they are aligned to the clients' stated recommendations".Original Article